TOKYO mizumachi

Hello, my name is Jody. I am a business professional with a total of eight years work experience in Canada and Japan. Growing up in Canada's multicultural environment, I have a deep interest in linguistics and culture.

When you think of the Asakusa area, you probably imagine popular sightseeing spots such as Kaminarimon Gate, Tokyo Skytree, and Sensoji Temple , but there's a new waterfront destination called Tokyo Mizumachi.
This new landmark was opened this year on June 18th, located along the river between Asakusa Station and Skytree Station. In the same way that the shopping mall near the Skytree was named "Soramachi" (named as such from the Japanese words for "sky" and "town"), this new landmark was named "Mizumachi" (from the Japanese words for "water" and "town").

Many great businesses are packed inside this community-based commercial center.
There is the famous cafe and restaurant "Jack's Wife Freda", as well as the place to be to enjoy some original craft beers, "Nihonbashi Brewery."
That isn't to forget "sumizumi", where you can buy a variety of local goods, or "Ichiya", a famous seller of traditional Japanese sweets, popular with the locals. It's a place full of things to see and do.
Lovers of sport won't want to miss "LATTEST SPORTS", a sports complex that features both a bouldering gym and a cycle shop!

A community hostel is scheduled to open here next year, it will be a fantastic place for both domestic and international tourists to stay as they explore Tokyo!

And, of course, make sure not to forget the more traditional tourist spots!
For those who are interested in art and fashion, the World Bags and Luggage Museum is definitely worth a visit. It showcases 550 rare vintage items from around the world. Not only can you see the stylish trends of each era, but you can also experience the rich history behind each item. Many of these handcrafted pieces feature details that just can't be reproduced by mass production methods. They're also taking precautions—such as limiting large groups—to make sure that all guests can have a safe visit in the light of the Covid-19 pandemic.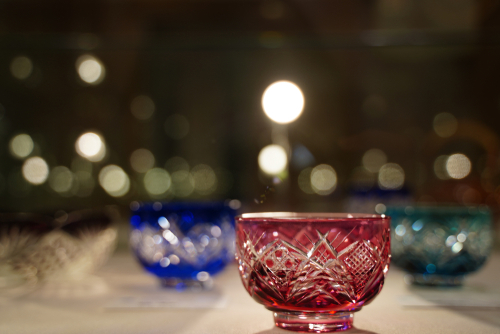 Another artsy spot is Glass Factory Sokichi, where you can experience the Japanese traditional glass cutting art of Edo Kiriko. Through the cutting process, I really learned to appreciate two prominent traits in Japanese culture: detail and precision. Just pick a glass and some traditional patterns to create your own original masterpiece in just 90 minutes.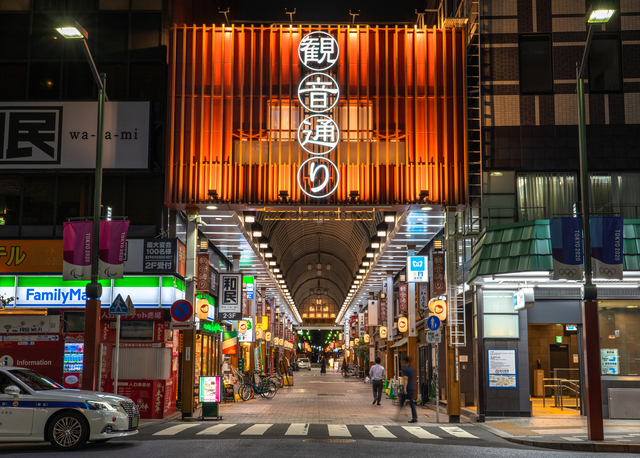 Along with visiting these trendy spots, the other reason I love Asakusa is definitely the food! Where I come from in Canada, there isn't really a street food culture other than at festivals or events. Maybe part of the reason is that it's too cold? There's a good mix of modern and traditional shops offering both sweet and savory delights. My number one favorite is Kotobuki seian's yasaka crepe. With rich flavors of mascarpone cheese and matcha, it is essentially a matcha version of a tiramisu wrapped in a crepe. It's a very good example of how the Japanese food industry has been able to create new sensations by matching foreign and domestic elements.
And if you want to bring back some sweets or souvenirs to take away, my recommendation is the famous melon pan from Kagetudo.
Look here for further information on experiences you can do in Asakusa area.
https://www.sportsjourney.jp/areas/asakusa