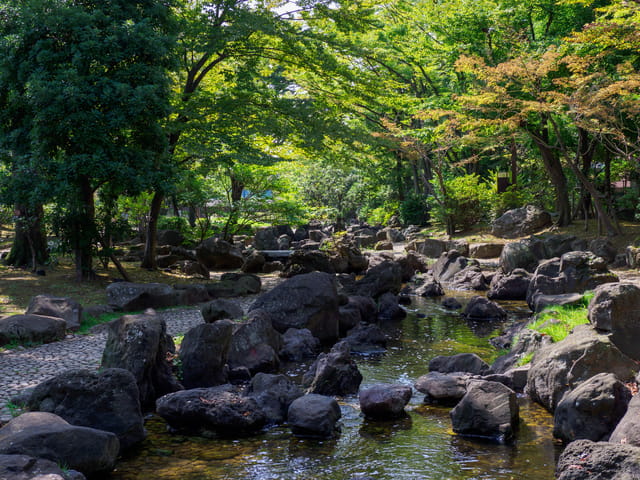 Oyokogawa Shinsui Park
In between my apartment in Oshiage and the fabled neighbourhood of Asakusa, lies a hidden gem of a park, named Oyokogawa Shinsui Park. Like a little-known oasis tucked deep in the urban jungle, this haven spans the distance between the SKYTREE and JR Kinshicho station. Almost every morning, in the early months of the pandemic, I strapped on my mask and sneakers as soon as I woke up, then jogged the furthest limits of this park, and then back home. Other mornings, my wife and I would run towards Asakusa, then walk along the scenic banks of the Sumida River. These types of physical activities allowed us both to stay in shape, while practicing social distancing not possible in places like gyms.
This "shitamachi" (or downtown) side of our metropolis – at least from my point of view – holds a lot of the best that this city has to offer; especially for those preferring depth over flair.
Between the SKYTREE, and Asakusa's Kaminarimon gate alone, one can purchase traditional snacks in shops passed down through generations, browse through this country's last used English bookstore, and sample the Denki Bran (brandy) once savoured by famed authors.
My favorite though is not the SKYTREE, but the Asahi Sky Room. This is located on the top floor of the Japanese beer maker's building. Although not as high as the SKYTREE, the reason why I like it is I can enjoy drinking tasty Japanese beer while looking over the Sumida river and "shitamachi" view.
A stroll of equal distance down to the south-west, brings you to Ueno and its legendary zoo. This district also houses some world-class museums, and shopping alleys lined with goods; from street foods to combat boots.
Look here for more information on Asakusa area.
https://www.sportsjourney.jp/areas/asakusa
Look here for further information on experiences you can do in Asakusa area.
https://www.sportsjourney.jp/experience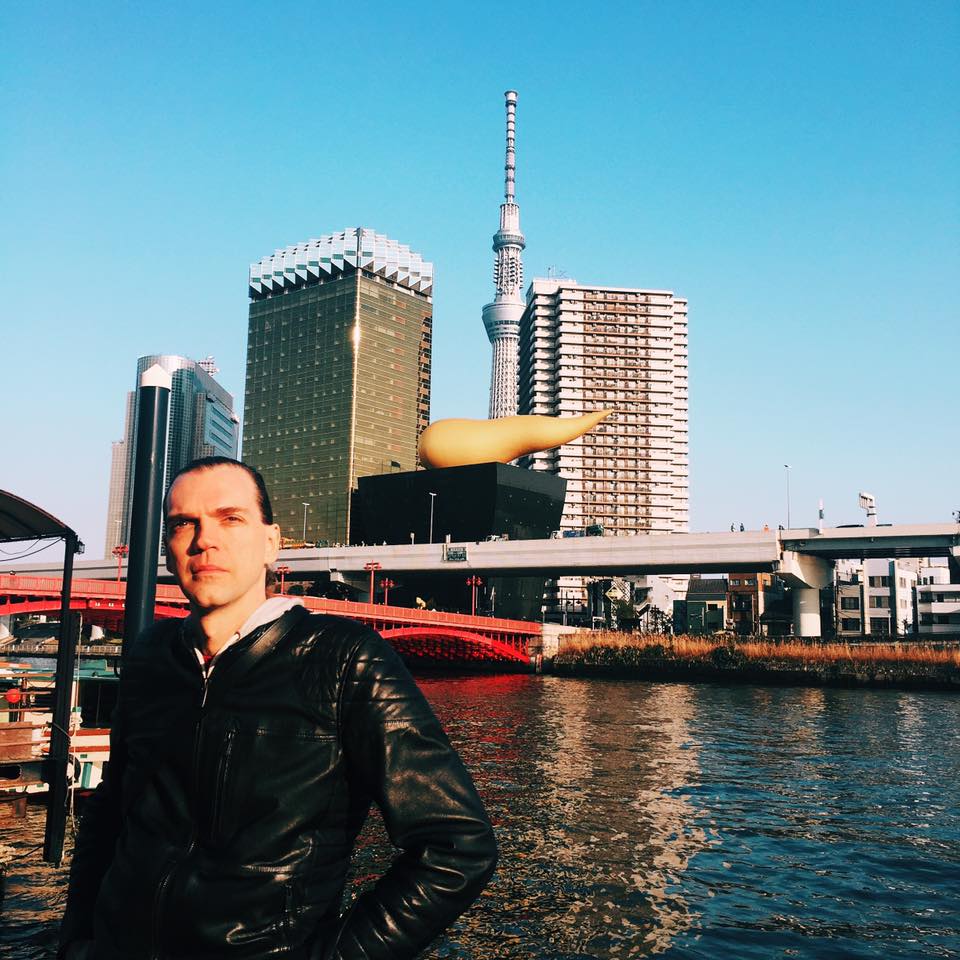 I have no advice to share with future visitors; I would just like to dispel all of your fears; Tokyo may be the safest place on Earth. Especially in the era of this global pandemic, the prophylactic practices in place here are first-rate.
For decades now, Tokyoites have worn masks when they felt ill, or when they were afraid that they might become so. Many restaurants serve a wet wipe alongside your meal, and Tokyo's public toilets stalls often sport cleanser dispensers; to disinfect the toilet seat. There very well may be no safer place than here.