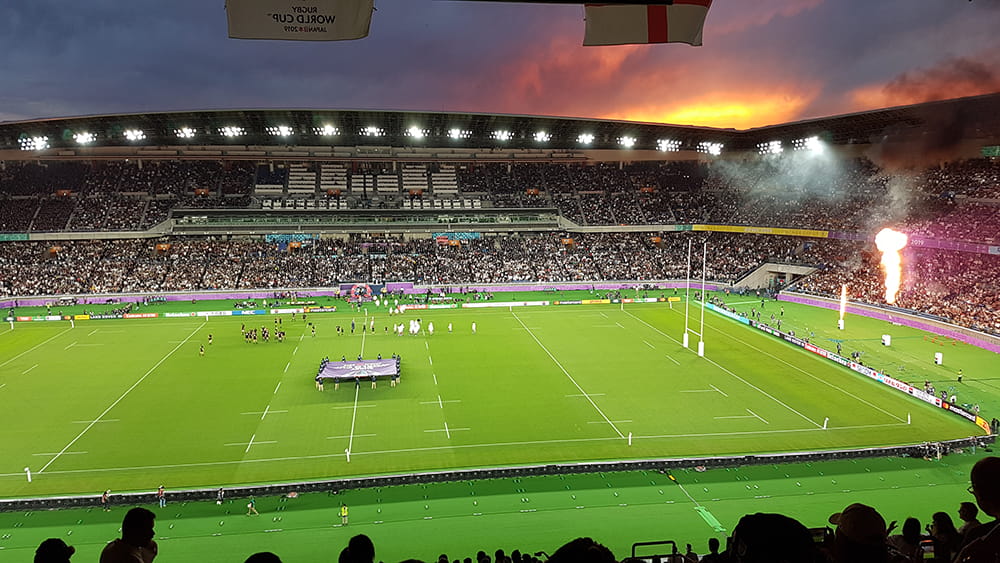 It's safe to say that rugby is one of the biggest reasons I decided to relocate to Tokyo at the end of 2017. And Japan pulled off the world's best Rugby World Cup to date. There were many highlights for me, and these were just a few of them:
・Japan's jaw-dropping victories over Ireland and Scotland that minted 50 million new rugby fans in just a couple of weeks
・Seeing the semi-final between New Zealand and England with a perfect commanding view at the wonderful Yokohama stadium, and joining in on the haka—from the stands!
・This, unfortunately, was followed by seeing New Zealand get whipped by England from that great vantage point.
In the end, it was all worth it. Here's hoping that all of that love for rugby in Japan that was sparked by the World Cup continues to go strong!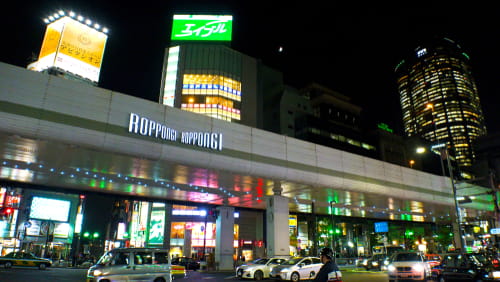 Things to Do
One area that I think is great for hanging out is Roppongi. The neighborhood has lots of interesting restaurants and bars, and it's a convenient place for meeting up after work. However, since the Covid-19 outbreak, we've been working from home and not really going out. I've also heard that many restaurants and bars are keeping shorter hours. I'm definitely looking forward to the situation getting better soon!
There are also plenty of other things you can enjoy in Roppongi even if you're not checking out the nightlife. One spot that I highly recommend is Roppongi Hills. This multi-use complex has it all: shopping, a world-class art museum (Mori Art Museum), and an observation deck located at the top of one of the building's towers that offers an incredible panoramic view of Tokyo. It also features the Mori Garden, a peaceful oasis with a pond and a beer garden. And if you didn't get your fill of shopping at Roppongi Hills, you can head over to nearby Tokyo Midtown, which has a number of high-end boutiques.
For art lovers, in addition to the Mori Art Museum I would also suggest The National Art Center, Tokyo and Suntory Museum of Art, which are both in the area. For an even more peaceful experience, I enjoy strolling around the expansive Arisugawa-no-miya Memorial Park in Minami-Azabu. With ponds, waterfalls, and bridges, it makes for a relaxing way to spend an afternoon. I also like Zojoji, one of the most impressive temple complexes in the area. As an added bonus, I can take in great views of Tokyo Tower from there.
Look here for more information on Roppongi area:
https://www.sportsjourney.jp/areas/roppongi
For even more information about experiences, look here:
https://www.sportsjourney.jp/experience