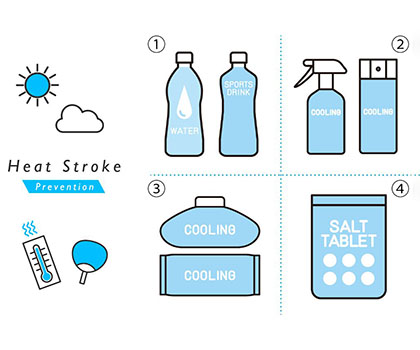 Heatstroke Prevention Products
In the heat of the summer you to look after yourself. With temperatures climbing over 30°C, people can be at risk of heatstroke—high temperature, headaches, dizziness, confusion, and extreme thirst. In order to prevent heatstroke, you need to keep yourself cool and hydrated. Keep cool and hydrated with special products from pharmacies, such as rehydration solutions, cooling sprays, sheets stickers, and special candy in convenience stores to help replenish salt.
Next is simple heatstroke prevention you can do while in Japan
①Stay well-hydrated with water or sports drinks. We recommend ORS if you should experience symptoms of dehydration.
②Maintain a cool body temperature using cooling spray. There are types to spray on your clothes or directly on your skin.
③This is a body-cooling sheet. There are types you can apply like patches or sweat wipes.
④Recharge lost sodium with salt candy, but be careful not to eat too many.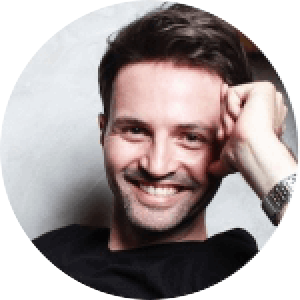 The high temperatures, along with the humidity, can make summer very tough. Going outside and walking for 30 minutes can leave you drenched in sweat! You really have to make sure drink a lot of liquids and stay as cool as you can.
Edvard Vondra
The importance of taking precautions cannot be overstated, especially in Tokyo during summer months. Newcomers may not be prepared for the onslaught of tropical weather, and veterans overestimate the immunity they have developed.
Laurier Tiernan