01
National Museum of Emerging Science and Innovation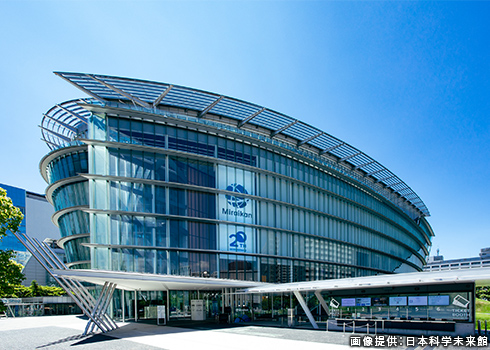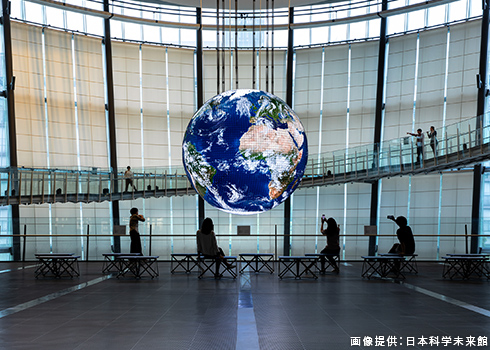 Enjoy science through hands-on exhibits
At the National Museum of Emerging Science and Innovation (Miraikan), you can enjoy learning about ongoing science and technology, including the latest technology, the global environment, space exploration, and the wonders of life. 
Inside the museum is "Geo-Cosmos," the world's first Earth display that uses approximately 10,000 state-of-the-art LED panels. The cloud images projected on the surface are realistic images of the Earth taken from space over the past 90 days. The latest information is updated daily, allowing visitors to check the Earth as it is now. 
Be sure to also check out the exhibits related to science and space, such as "Orta," a mechanical human that allows visitors to experience the evolution of science, and an exhibit that reproduces the International Space Station. 
Location: 2-3-6 Aomi, Koto-ku, Tokyo