Skateboarding here seems to finally be breaking into the mainstream after the Olympics. Japan got to host the first ever Olympic skateboarding event in 2021, and many Japanese skaters had an incredible showing. So what's the future of skateboarding here as a sport? How will this affect the way that Japanese kids dedicate themselves to skating, as opposed to say, soccer or baseball? Also, how does a lifelong skater recommend enjoying Tokyo? We had a great discussion with professional skateboarder Daisuke Ikeda about his thoughts on these topics, and how he likes to enjoy his home turf.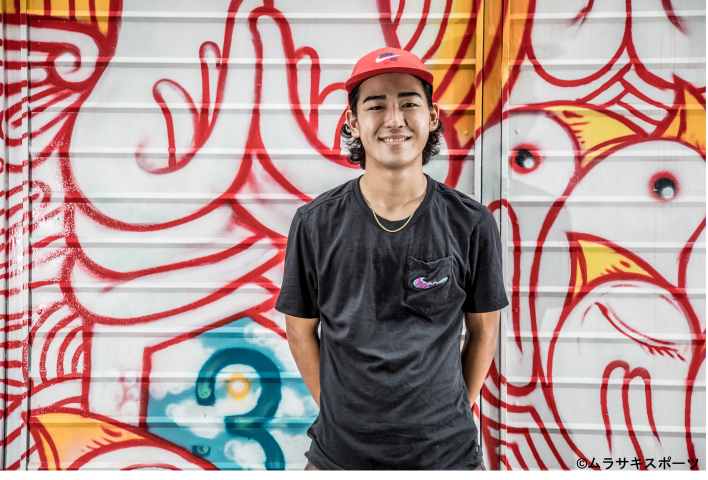 Daisuke, like many athletes in extreme boardsports, grew up with his dad putting him on a board early; in his case, a snowboard. Outside of winter though, he found himself skateboarding, and quickly knew he liked being on the pavement better than the snow. After getting good enough to be sponsored by a brand, he, along with teammates Yuuto Horigome and Ike Keyaki, went to Los Angeles, California on a skate trip in 2016.
This, for Daisuke, was both a shock and serious opportunity for growth. The level of international skating he was thrust into blew his mind on one hand, but also, in his own words "broke the wall" for his own skating, pushing him to attempt bigger, more dangerous tricks he may not have otherwise. He was spoke positively about his time in LA for the consistently sunny weather, huge skate community, as well as availability of skate parks.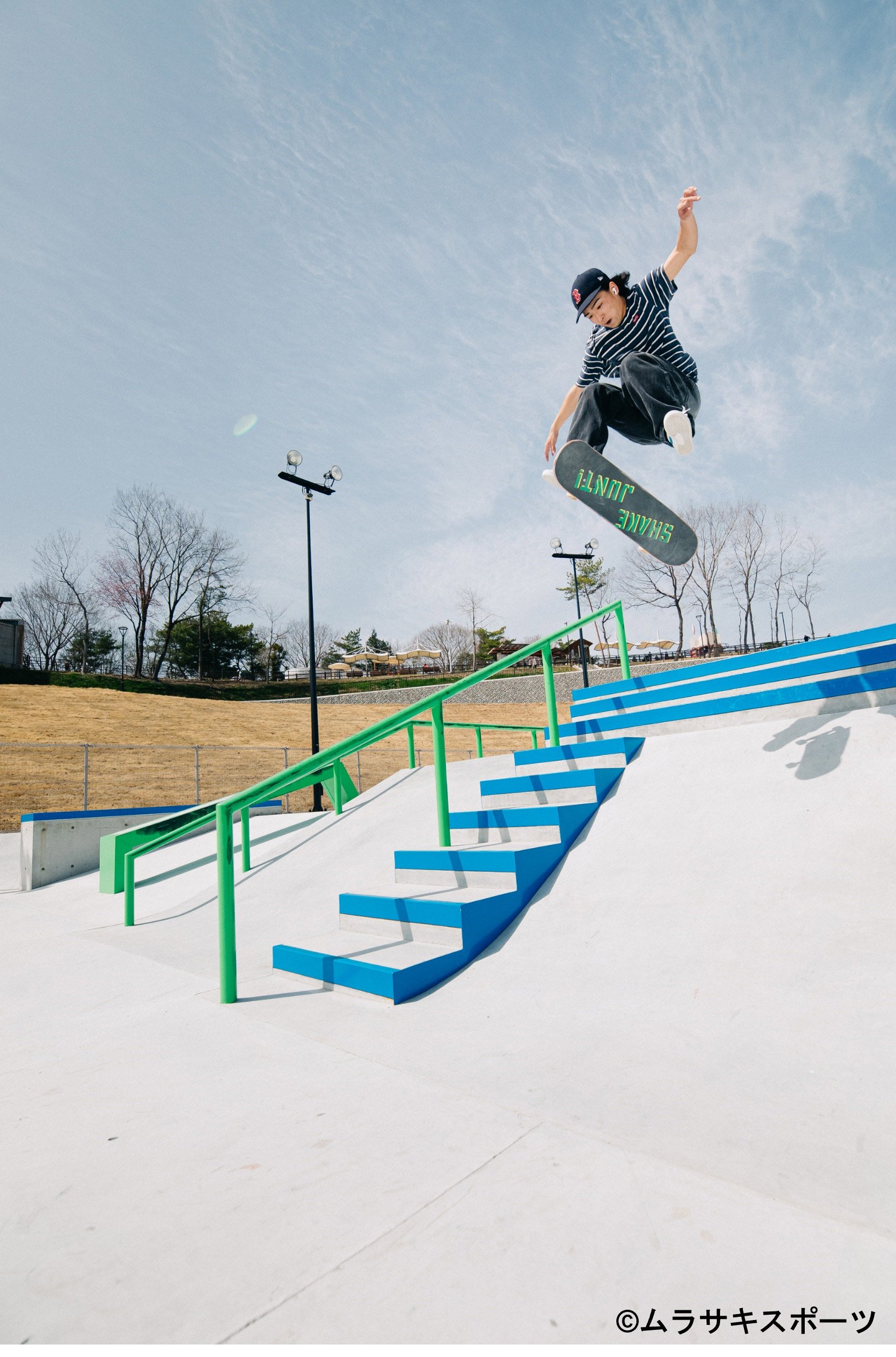 His return to Japan after that was a bit of an eye-opener about what is needed to progress Japanese skating. He felt Japanese skating as a whole isn't up to global par yet, and kids now need to utilize their resources like smartphone videos and social media to connect with skaters around the world, try and make their own amateur video parts, and ideally travel.
While he said over and over that the "population" of serious skaters here is still too small, he was positive that we're about to see an influx, and he also hopes that this will contribute to more skateparks being built; and hopefully "good" ones at that, actually designed by people who understand modern skateboarding.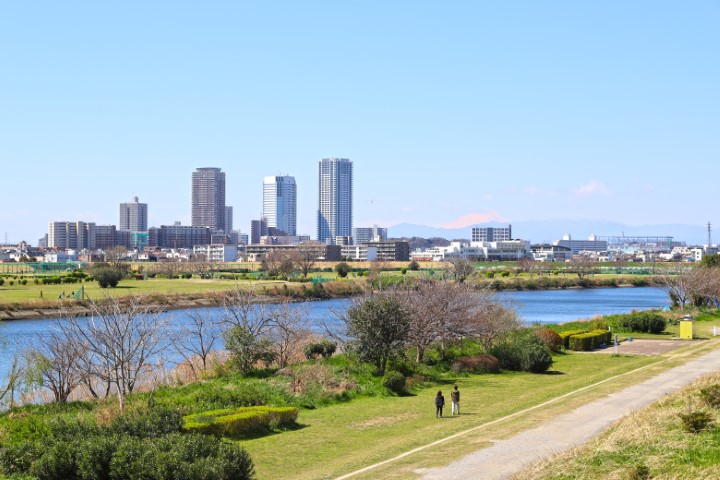 Daisuke often finds himself skating at the "Shin-yokohama Skateboard Park", one of the more famous ones in Japan. He said you can actually rent boards and a helmet there, so it's a good option for someone looking to get started, or someone traveling without their board. Aside from that, the banks along the Tamagawa River of southern Tokyo have long open roads, and some good areas for meeting up with friends to practice tricks.
If friends visit from out of town, the main place he wants to take them is the area around Toyosu. This is the new location for Tokyo's biggest fish market after it moved from Tsukiji, so there are great options for food, and lots of fresh pavement for him and his skater friends.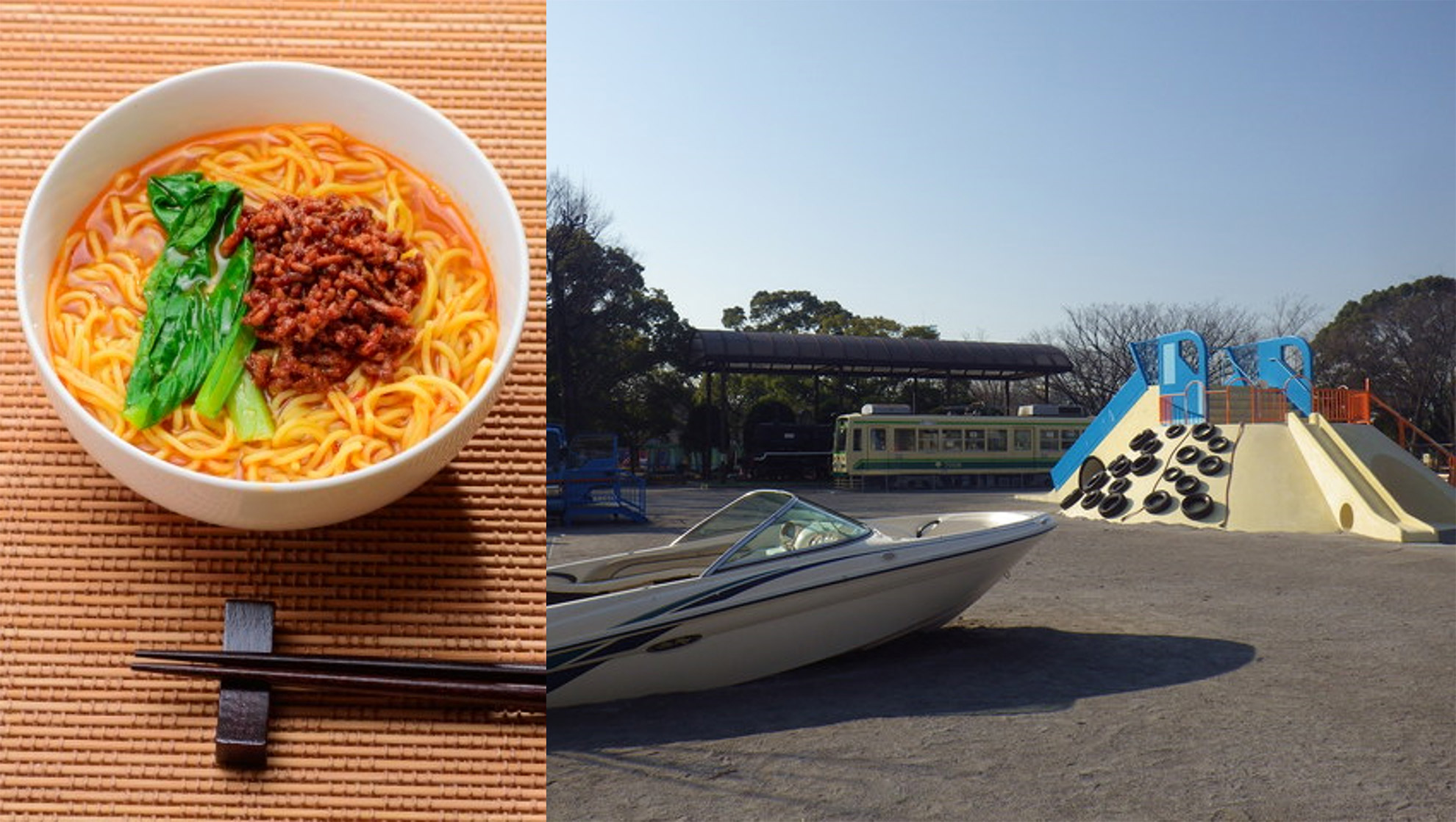 While most of Daisuke's activities and recommendations revolve around skating, he talked about his post-skating rituals with his friends both local and from abroad. He loves ramen, and recommends Tantanmen. Tantanmen is a ramen dish easily recognized by its red, spicy soup, topped with ground meat, sesame seeds, and usually onions and greens. It's a spicy, hearty meal for after you've used all your energy on the street, and best followed up with some soda at a nearby park. He personally likes Haginaka Park in his home turf of Ota Ward, the southeast corner of Tokyo. It's a large park loved by locals, with playgrounds for kids, and even some train cars open to explore inside. This is a great way to spend an afternoon, and can give you a more "local" experience in a suburban area of Tokyo.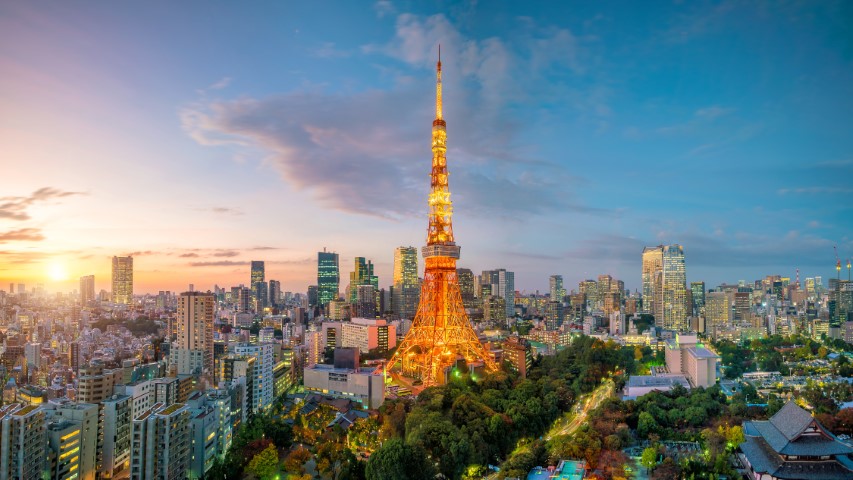 What's in store for Daisuke next? He said he eventually wants to emigrate to America, but in the meantime, he wants to put skate spots in Japan on the map. He's had positive feedback on Instagram when he posts videos from spots around Tokyo, people commenting about the cool scenery and architecture. Moreover, Daisuke hopes to find more ways to monetize skateboarding beyond merely contests and the Olympics, giving new skaters an avenue to support themselves doing what they love.
Daisuke uses skating to spread the world about Japan, and we want everyone to come see local spots for themselves. Once we can travel more freely, come visit Daisuke's recommended places and discover your own secret spots too!