We talked with players in Japan's "X-League" of American Football, Holden Huff and Bronson Beatty. Both had their separate starts in Japan, and now find themselves on the Obic Seagulls, having unique experiences both on and off the field.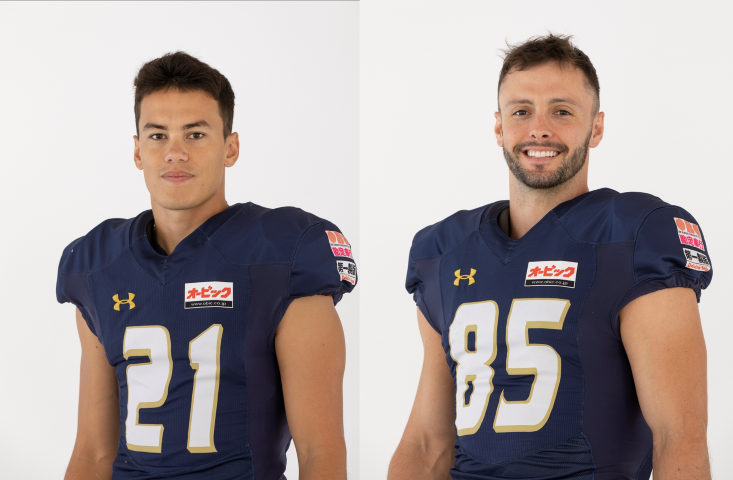 Bronson Beatty(On the Left of the picture): plays defensive back. Originally from Hawaii, he has known football his whole life, and came to Japan to study and play at Nihon University in Tokyo. Coincidentally, his older brother plays on the Obic Seagulls as well.
Holden Huff (On the Right of the picture): plays tight end. He was determined to come to Japan from an early age, and happened to be a top player at his home Boise State University in Idaho, the U.S., which fortunately for him had a sister school in Tokyo. Through his football connections there, he landed a contract with the Seagulls and it was a done deal for him.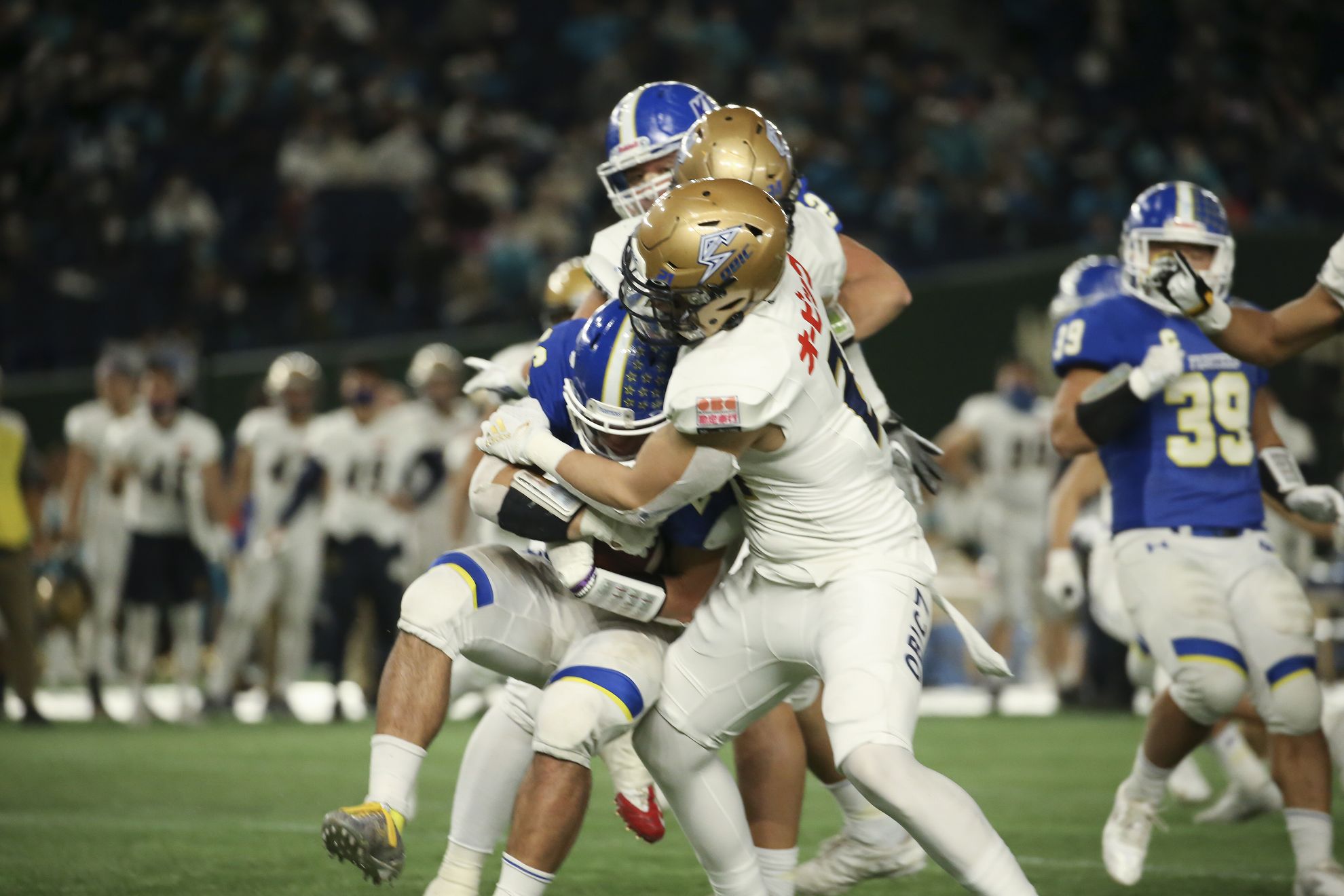 Football is a minor sport at best here in Japan, and needless to say, both Holden and Bronson are determined to make it more popular. In Holden's words, "what's not to like?". The sport has strategy, hard hitting action, and epic moments of skill that anyone can appreciate! These guys feel lucky to be here, but Japan is also lucky to have this kind of passion pushing American football forward. Like with rugby too, Japan is slowly seeing the sport gain a more widespread audience, and that has also inspired some talent at both the university and professional level. Both our players in the interview were very insistent that Japanese athletes have "raw talent" that could be put to serious use. Unfortunately, Japanese football lacks the number of coaches needed to take the sport to the spotlight. Bronson said that there generally needs to be a coach for each position, and in some cases even two.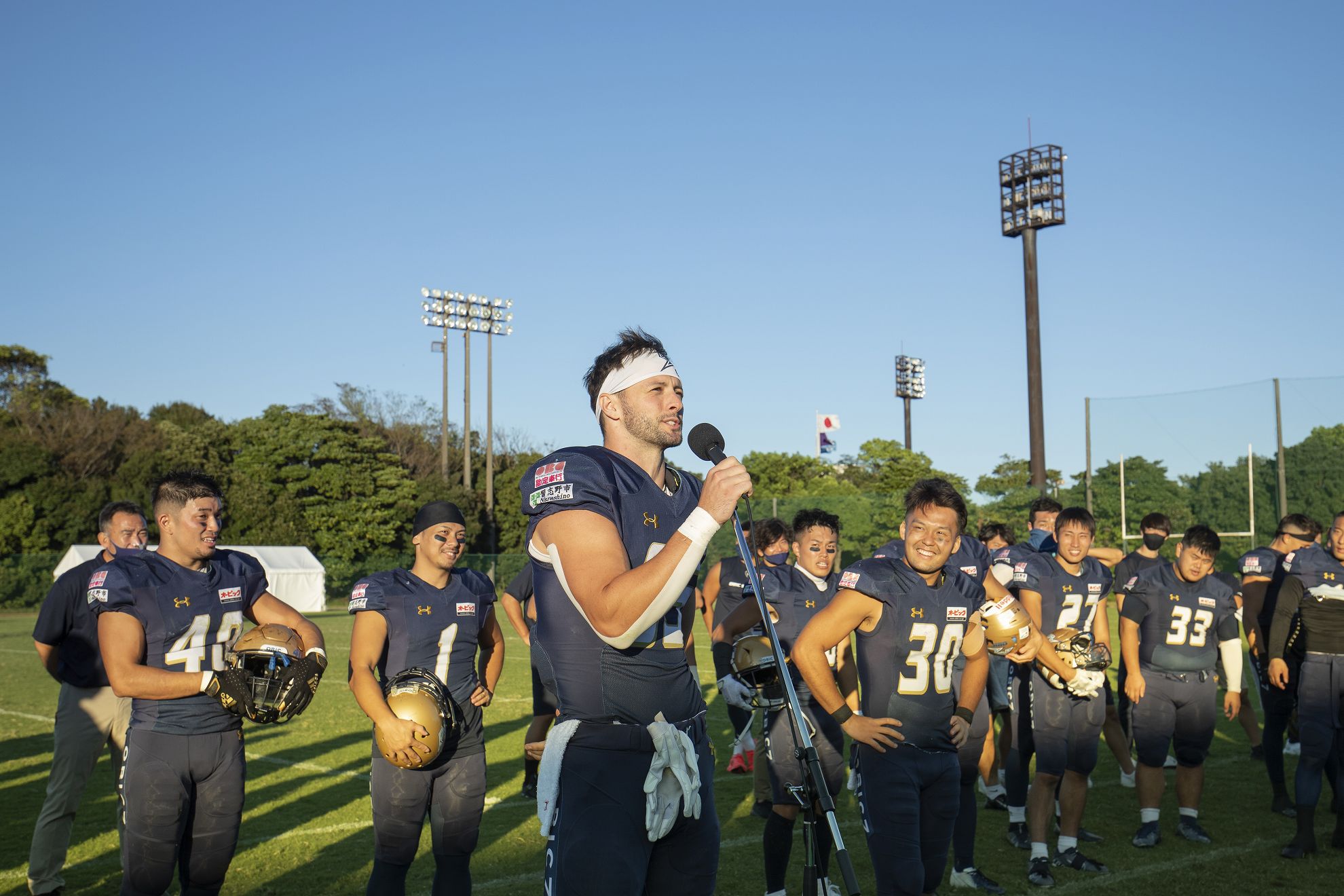 The Obic Seagulls have the most championship titles of any Japanese team however, so Bronson and Holden are in the right place to be contributing to the football culture here. They said they would also love to see more Japanese players going abroad to play, both as ambassadors of a growing sport here, and experienced leaders to their peers upon return. Bronson and Holden had nothing but praise for their teammates and colleagues both in terms of skill and personality. Their time on the field is always full of laughs, and they've gotten nothing but support from the team when it comes to surviving in Japan off the field.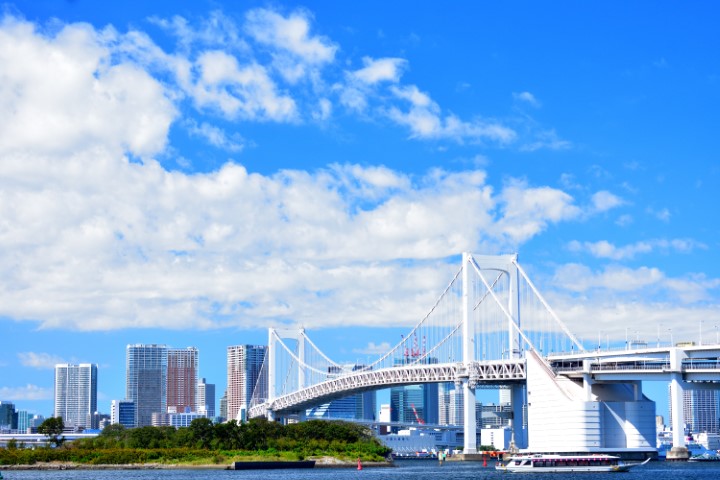 So, anything hard about being in Japan? Both of our guys were quick to say language is an ongoing obstacle, but also that it provides new chances to learn and progress every day. Navigation around Tokyo has been a part of the learning process, and while a bit tricky sometimes, is easy enough to get used to quickly. Once you're in the groove, daytime trips are fun, like the nearby "Odaiba Team Lab" a digital art museum across the Rainbow Bridge, which both of them agreed was on the cutting edge of cool in Japan. Bronson also mentioned that he's visited Tokyo Disneyland at least… half a dozen times! One thing that inevitably comes up in talking of "Tokyo fun" is nightlife. For them, Roppongi or Shibuya are where it's at, with rows of neon signs, and swarms of party people. Granted, they're professional athletes and don't party every day, but both of them were anxious to show friends the ropes of Tokyo nightlife once the Covid pandemic cools down.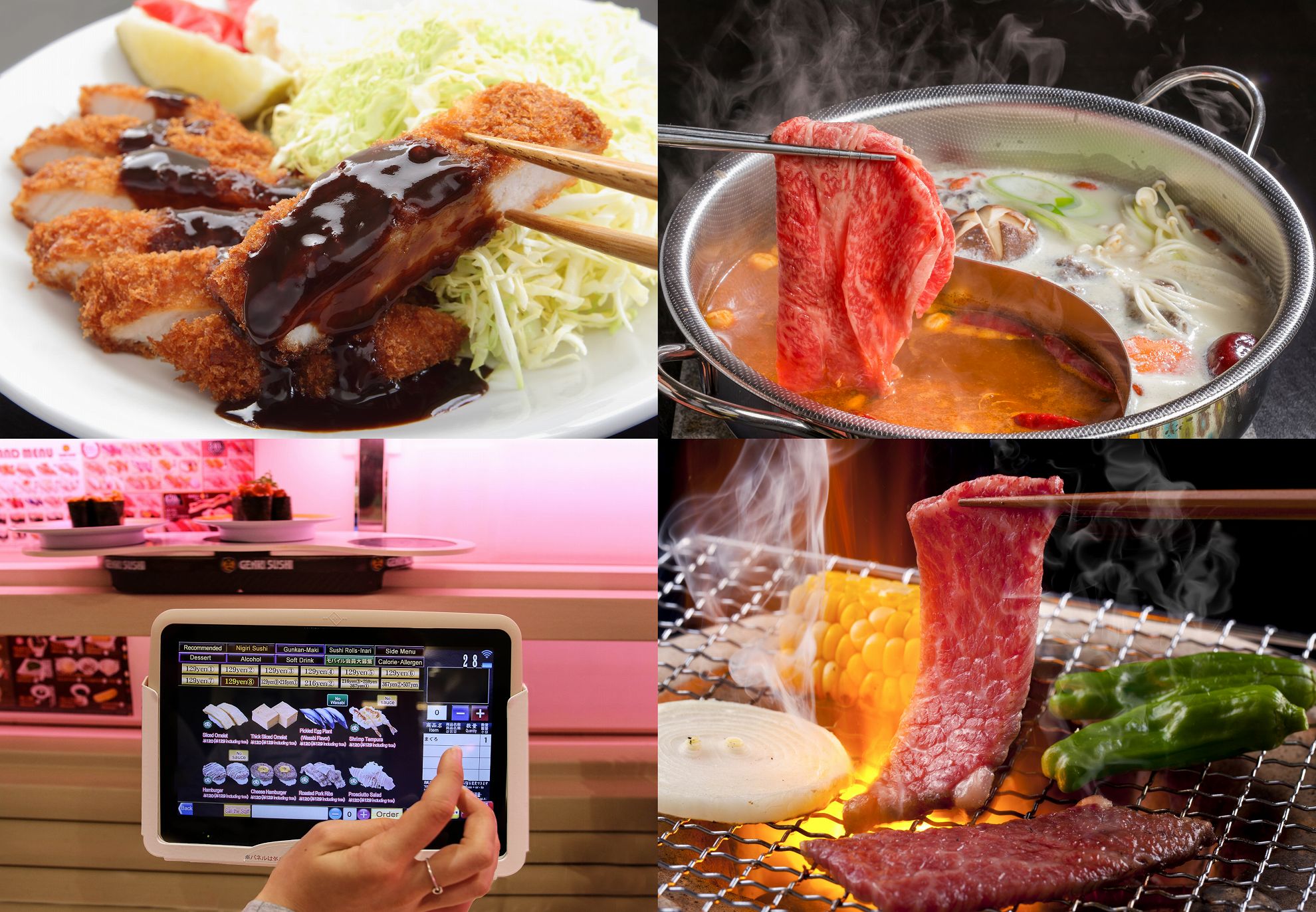 How about food? Since they keep to an athlete's diet, they do a lot of cooking at home. That being said however, they both love getting out for food such as "katsu" ("cutlets", fried chunks of meat), as well as "yakiniku" (small cuts of meat grilled at your table), and "shabu-shabu" (thin strips of meat boiled in a hot-pot at your table). Not too hard to imagine that football players eat a lot of meat, but they also expressed their love for traditional Japanese options, namely sushi and soba. They're both regulars at "kaiten-zushi", the places with touch screen ordering systems, and sushi delivered on conveyor belts.
All in all, there has been a lot to get used to, but the hospitality, fun spots in Tokyo, great food, and chance to progress their favorite sport here in Japan has made for an amazing time so far. As they hope that more Japanese players journey abroad, Holden and Bronson hope more international players and coaches can come to Japan to have a similar experience to their own.