Fukushima hosted the 2020 Summer games Baseball and Softball competitions at Fukushima Azuma Baseball Stadium. Just 90 minutes from Tokyo Station to the nearby Fukushima Station makes it easily accessible. Recognized as a top-class athletics stadium, Azuma Baseball Stadium can host major international events, and was made to resemble the round shape of famous peaches grown locally. It was completed in 1986, but recent renovations have made it barrier-free for spectators.

Today, we'll briefly introduce a few other exciting places in the area!

About two hours by car southwest of the venue, not far from Lake Inawashiro, visitors will find three great spots to visit: Ouchi-juku, Aizu Clan School Nisshinkan and Tsuruga-jo Castle.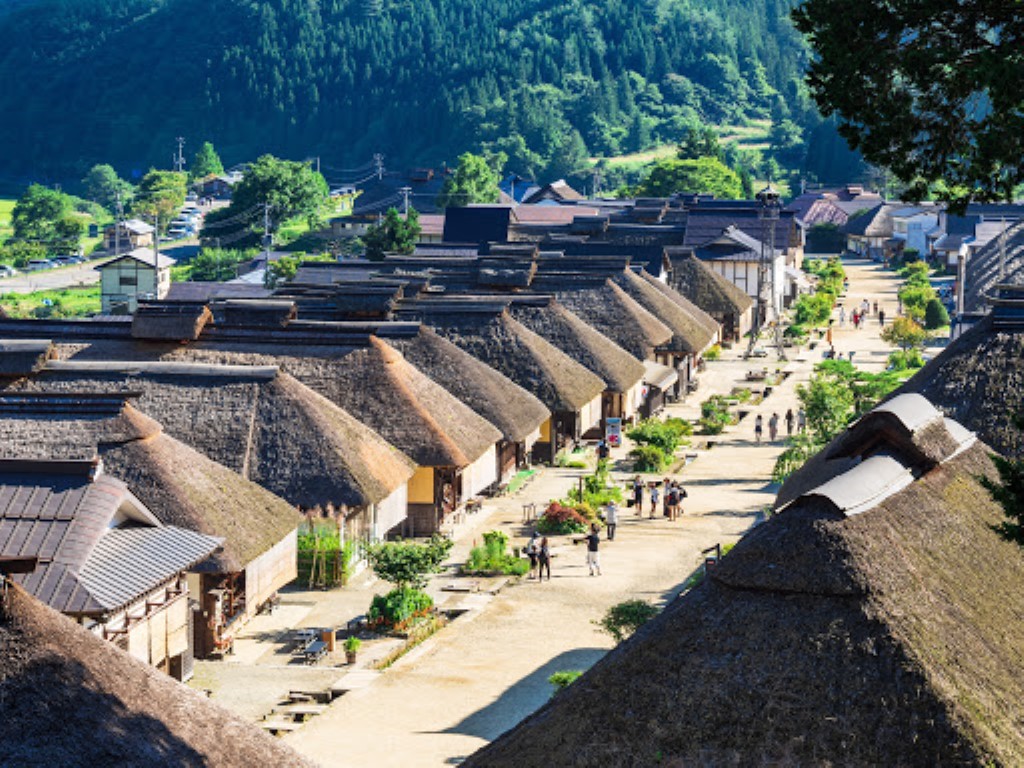 Enthusiasts of old Japan will be thrilled to visit Ouchi-juku, a small post town on the Aizu Nishi Road running near the centermost point between the Sea of Japan and the Pacific Ocean from Aizu to Nikko. Ouchi-juku is located about 45 minutes by car from Aizu-Wakamatsu Station.
Ouchi-juku is loved for its beautiful, Edo Period buildings topped with traditional thatched roofs. The picturesque village has no visible power lines resulting in the village appearing the same way it did hundreds of years ago. Festivals are held in the winter and summer, so be sure to check the schedules when you plan your trip in the future!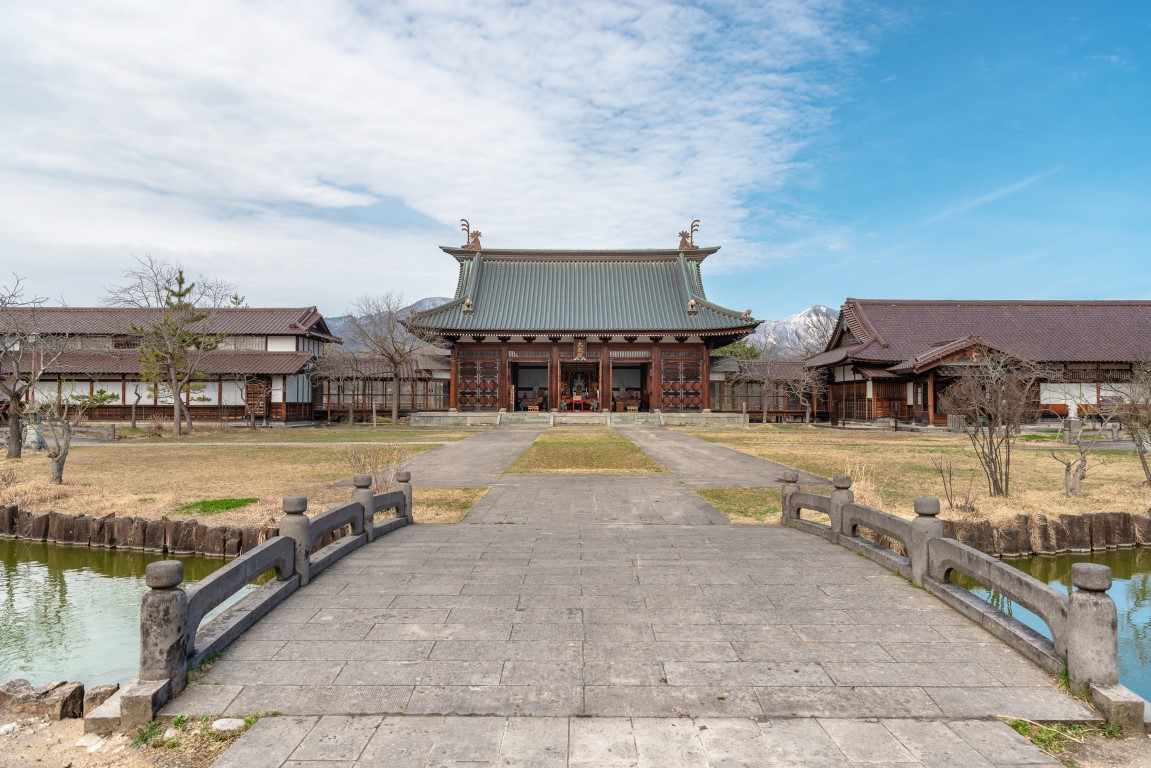 Just 15 minutes by car from Aizu-Wakamatsu Station, you can visit Aizu Clan School Nisshinkan for a close up, hands-on experience while you learn about samurai culture, Edo period architecture as well as Japanese archery and zen practice. Learn why the samurai did "not do that which must not be done".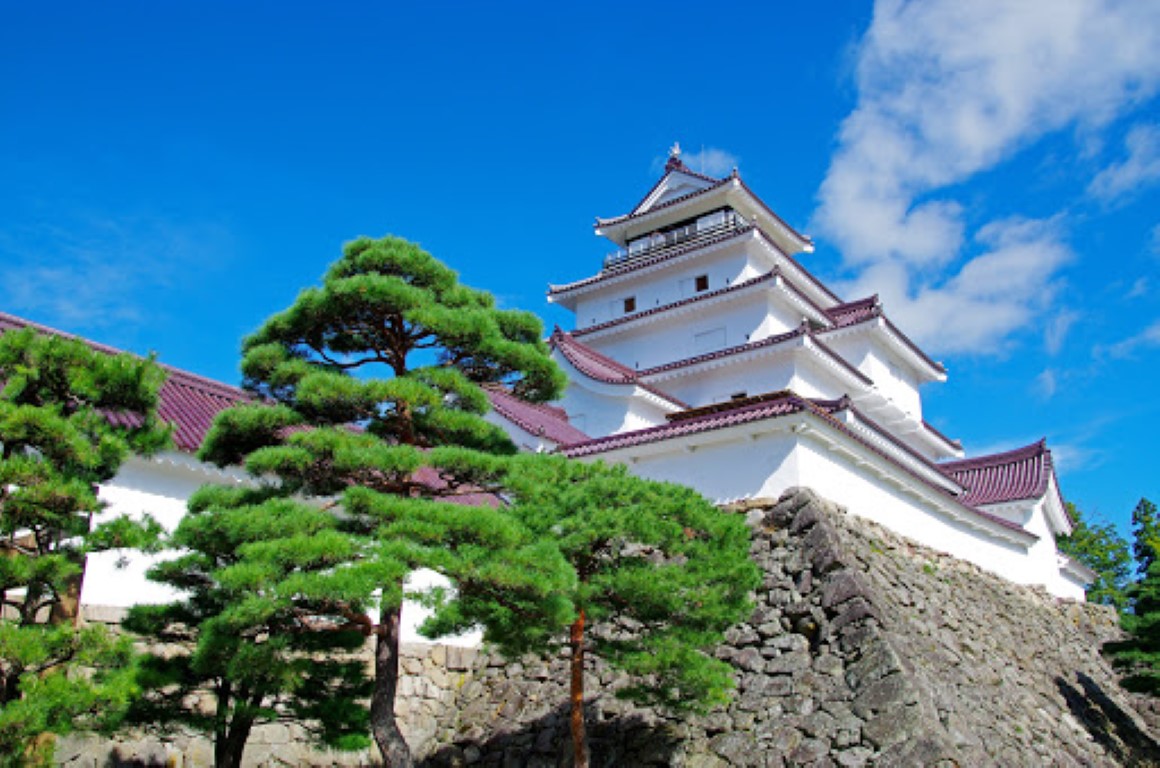 And only 10 minutes by car from Aizu-Wakamatsu Station, you'll find Tsurugajo Castle, a National Historic Site, which is also the city's main tourist landmark. Built nearly 630 years ago, this castle has seen its share of battles, and even survived a month-long siege. After being torn down in 1874, it was rebuilt in 1965 and 2001 with attached terrace houses restored using methods consistent with the Edo Period. One unique aspect of this castle is its elegant red roof tiles.
Fukushima has plenty to offer visitors as they explore the Tohoku Region of Japan. See for yourself in the future!