Ikebukuro is a well-known transportation hub, but like Shibuya and other places, it has seen recent renovations, with more and more places to enjoy art and culture. Today, we're introducing some world-class places of art and culture for you to explore the next time you visit Ikebukuro. We'll also take you 30 minutes down the Tobu-Tojo Line to Little Edo in Kawagoe, where you will experience the sights and culture of the Edo Period.

Known as a center for pop culture, Ikebukuro has several new developments in front of, and near the station. "Hareza Ikebukuro", located on the east exit side, consists of several new facilities. One of those, the Tokyo Tatemono Brillia Hall theater stands out. It is a symbol of the 'international arts and culture city' concept, and is expected to attract 10 million people annually as the core arts and culture theater of "Hareza Ikebukuro."

The Tokyo Tatemono Brillia Hall theater has 1300 seats, and hosts world-class theater performances by the Takarazuka Revue and Kabuki, as well as musical theater and ballet. You'll also find the Naka-Ikebukuro Park as a terrific place to enjoy lunch outside. You'll also find the Toshima Kumin Center, and Hareza Tower buildings, as well as rental studio "Haresta" and live house "harevutai" which hosts live and CG performances.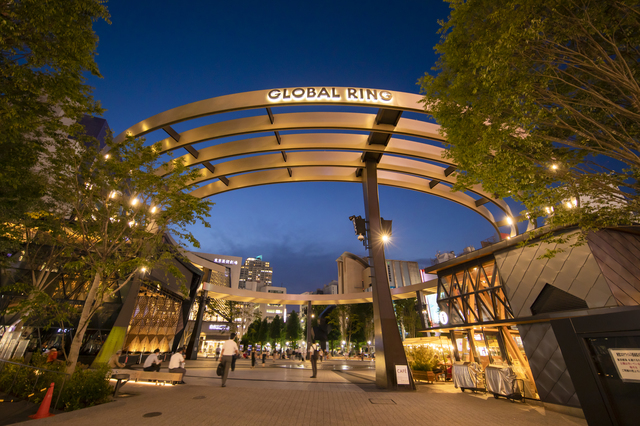 Head over to Ikebukuro Nishiguchi Park on the west side of the station to enjoy lunch at Global Ring Cafe. The cafe provides a comfortable terrace in the day time, and is lit up at night, creating a romantic atmosphere that is exciting – even when there are no events. Global Ring has an outdoor theater for classical concerts and more, and is surrounded with an immersive sound system and lights. Ikebukuro is truly an international city of art and culture.
From Ikebukuro Station, head northwest on the Tobu-Tojo Line for about 30 minutes to enjoy an Edo Period cityscape. Kawagoe, known as "Little Edo" is famous for its opulent 'kura' or warehouses, temples, and various castle buildings.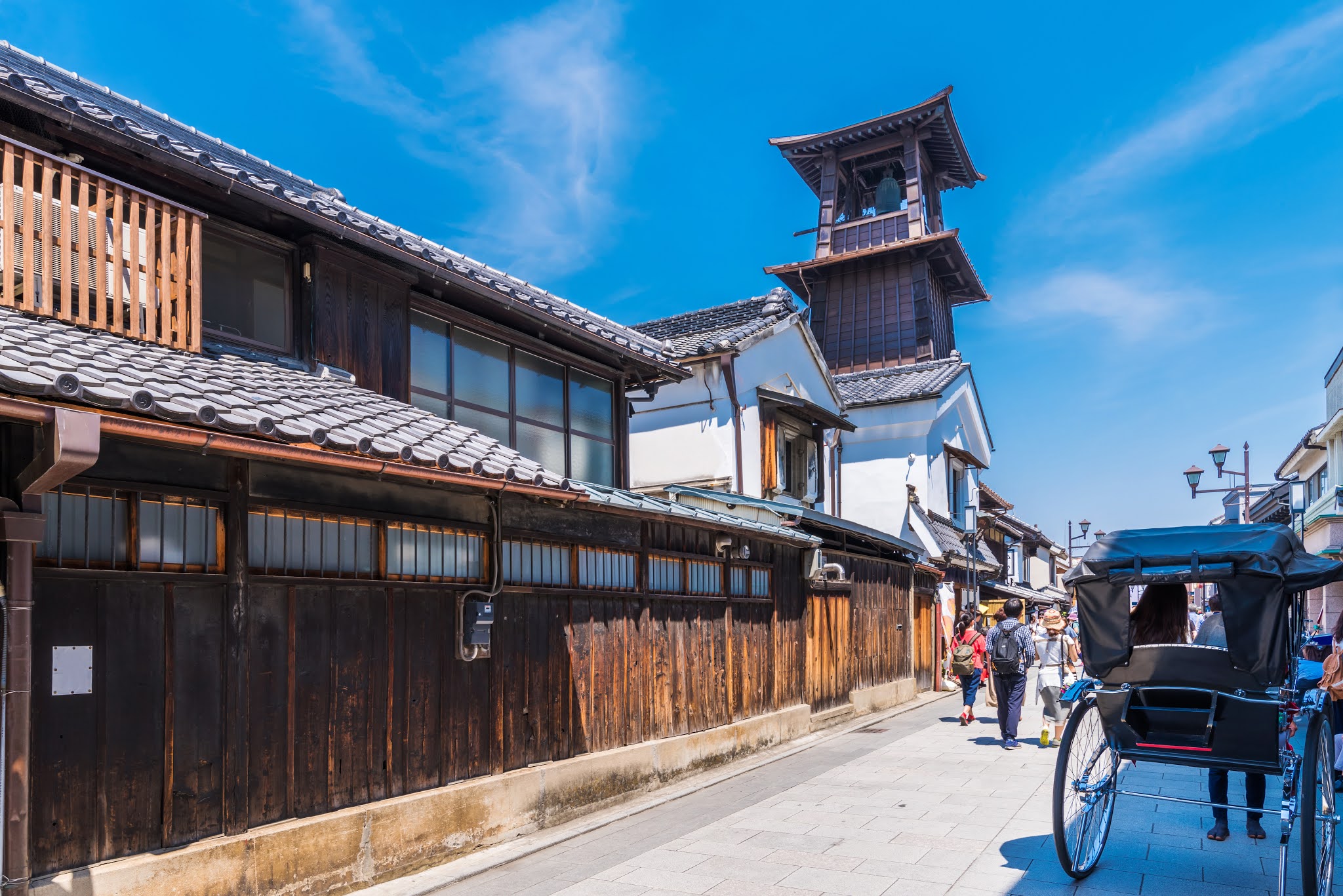 You'll feel as if you had gone back to the Edo Period as you explore the various roads and alleyways, eat traditional 'dango' treats, browse through the various snacks in the 'dagashiya' or old style candy shops, enjoy historical artwork at the Kawagoe City Museum, and finish off your trip with a delicious Japanese style lunch in one of the many eateries available.
To experience one person's adventures, follow Justin Harrison, legend and former national rugby player of Australia, as he strolls along the streets of Little Edo in Kawagoe. https://www.sportsjourney.jp/rugby_legends/1447/
With all its recent developments, Ikebukuro is truly a modern, international city of art and culture. And it shares two things with Kawagoe's Little Edo – the Tobu-Tojo Line which connects them in a short 30 minutes, and a rich culture; one modern, one traditional. Be sure to stay safe as you explore and enjoy these two fantastic areas. Maintain social distance and wash your hands often. Staying healthy to have fun!