Explore the old and the new at Yomiuri Land, Tonogayato Gardens, and the Edo-Tokyo Open Air Architectural Museum. All of these locations offer new and exciting ways to experience the traditional and modern aspects of Japanese culture.

Located only about 35 minutes by train from downtown Tokyo, Yomiuri Land is an exciting amusement park with thrilling attractions all year - and features an dazzling illumination show during the winter months. And starting this year, a new style of botanical flower garden has opened.

Featuring a fusion of botanical gardens and projection mapping, Hana-Biyori is an entertainment type of botanical garden full of thrills and wonder. With a 1500 square meter greenhouse, Hana-Biyori hosts the Floral Chandelier - made up of over 300 pots of fuchsia, petunia, geranium, saxorum and more. It is also home to the first Starbucks in Japan set in a botanical garden.

But perhaps the most exciting point is the fantastic projection mapping show that celebrates the fusion of "flowers" and "digital". Not only can you experience immersive sound from a 14.1 channel surround system, but you will enjoy seasonal versions, and the unique "multi-ending" aspect, which is determined by analyzing spectator emotions in real time.

Hana-Biyori includes many other entertaining elements, such as:
- A workshop where you can experience the sweet aroma and color of flowers,
- A large aquarium with saltwater fish and coral forests that color the sea of Okinawa.
- Japan's first Starbucks in the botanical garden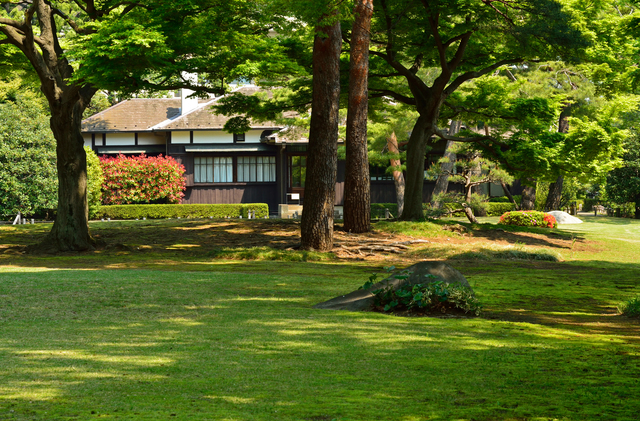 Tonogayato Gardens
Officially designated as a Place of Scenic Beauty, the Tonogayato Gardens offer both picturesque Japanese and Western styles. You'll find a bamboo forest, a Japanese tea-house, and more – all centered around a pond, and surrounded by seasonal plants and flowers, such as the Japanese maple, ternstroemia, red pine, azalea and wisteria. From late November to early December you can enjoy the beautiful bright-red foliage.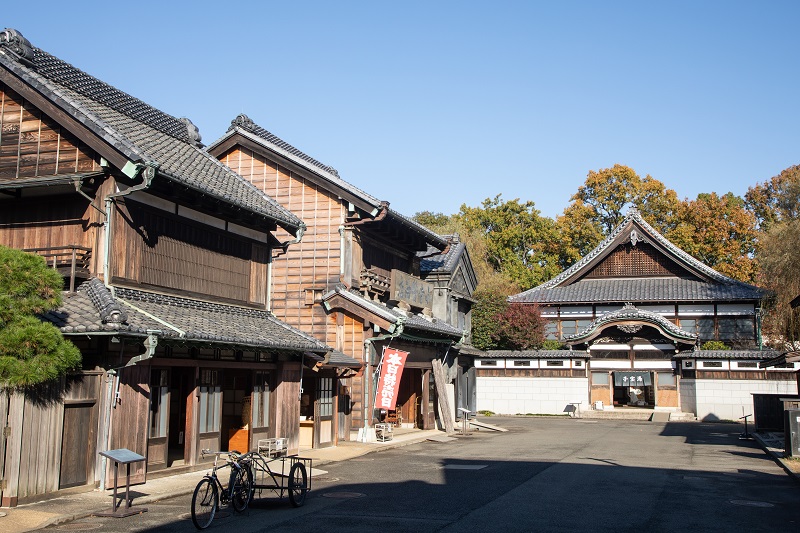 Edo-Tokyo Open Air Architectural Museum
Not far from Hana-Koganei Station on the Seibu Shinjuku Line, you'll find the Edo-Tokyo Open Air Architectural Museum, the perfect place for architecture and history buffs to enjoy restored buildings and cityscapes of the Edo Period. This "off the beaten track" facility gives insight into the centuries-old buildings and the cultural heritage contained within their walls.
Each of these areas provide an entertaining mix of old tradition and new experiences, and plenty of room to help you maintain social distancing protocols so necessary during these times. Let's have fun and stay safe!