Tokyo Bay is one of the most continuously developed areas in most recent years. The Olympic Village for next summer's games has been established here, and various matches are also expected to be hosted here.

In April of this year, WATERS Takeshiba opened here in the bay area. While many other popular facilities, such as Miyashita Park and Tokyo Mizumachi, continue to open in Tokyo, what makes this shopping complex different from other facilities?

Atre Takeshiba is a shopping complex in WATERS Takeshiba where you can enjoy new experiences, learn a lot, and have new encounters. It is home to a musical theater, many restaurants and cafes, as well as various retail stores.

The waterside is being proactively restored and conserved, and a mudflat is being created as the cradle of Tokyo Bay.

The Great Staircase has a splendid view of the waterside. Here, you can sit back and enjoy coffee from one of the cafes while admiring the view of the Hamarikyu Gardens, and enjoy the sea breeze.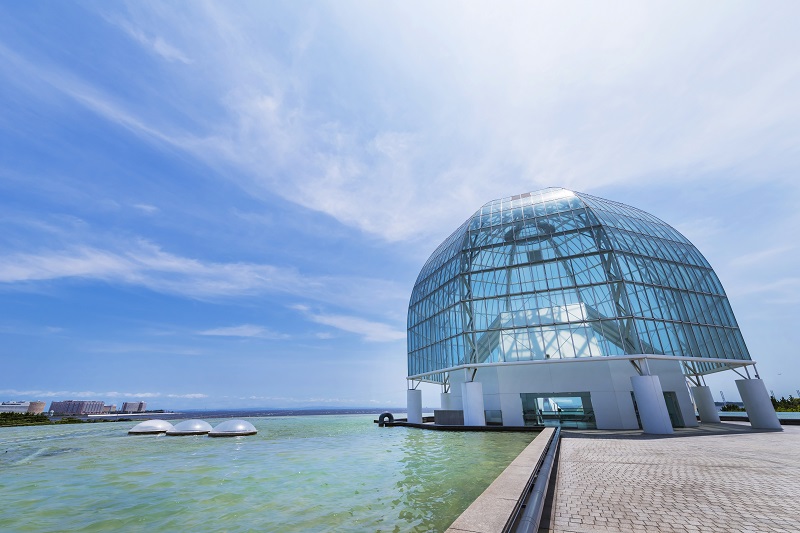 At Kasai Rinkai Park, you can admire the wide-open sky and Tokyo Bay. You can enjoy the greenery, the water, and meet people at the Kasai Rinkai Aquarium, at the barbecue places, and on the various walking trails.
Ahead of Crystal View, the observatory rest house, lies Kasai Kaihin Park, the first area in Tokyo to be listed on the Ramsar wetland treaty. This is a stopover for migratory birds, and is internationally recognized as an important habitat.
You can also ride Japan's biggest Ferris wheel, the 117m-high Diamond and Flower Ferris Wheel, and enjoy a sweeping view of Tokyo Bay and the city of Tokyo!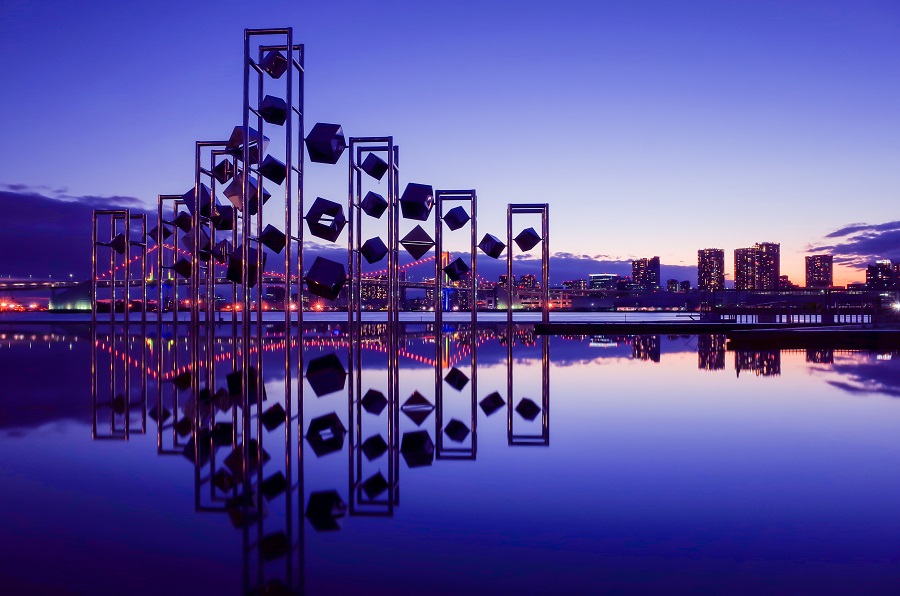 When the sun sets, you can enjoy the romantic side of Tokyo at Harumi Wharf, the entrance to the sea of Tokyo. You will see many photographers here looking through their camera lenses. The view of the metal artwork's reflection on the surface of the water makes this one of the best spots in Tokyo to take fantastic photos!
Nights where the sky is clear and there is no wind provide the best conditions for taking photos. The reflection of the Bay Bridge illumination is stunning.