Jiyugaoka

Hello, my name is Alexandra Young. I left France almost fifteen years ago and, after having taught French in several countries, I packed my bags for Tokyo in August 2015. Today, I continue to practice this profession which I am passionate about.
Now, in order to limit the spread of the coronavirus, universities offer online courses that force me to lead a much more sedentary life.
To limit the weight gain linked to my new lifestyle, there's nothing like going for a walk in the great outdoors!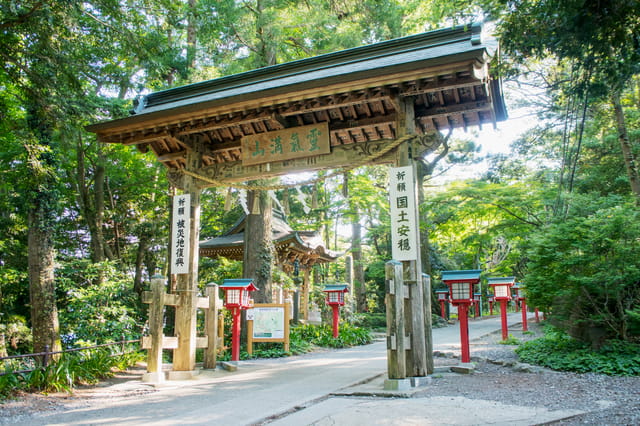 Mt.Takao
With the summer heat, I like to take a sporty walk in Takao Mountain.
Due to coronavirus, I feel like most people are enjoying taking trips outdoors now rather than sightseeing in cities. For people living near Tokyo, I think Mount Takao is a good option as somewhere to spend a day off.
Mount Fuji may be the Japanese mountain best known around the world, but Mount Takao is actually the most-climbed mountain in Japan. A bit surprising, right? Mount Takao is conveniently located just an hour away from the heart of Tokyo and is incredibly easy to access. Along with beautiful nature, there's also the quintessential Japanese scenery of temples and shrines, as well as a beer garden that visitors can enjoy at an altitude of 500 meters. The garden is open from summer to fall every year, and has become a signature feature of summer in Tokyo.
Once the heat of summer is over, I enjoy the urban hike. Personally, I like the Jiyugaoka district.
Jiyugaoka is a very popular spot among Tokyoites, yet still a largely unvisited destination for travelers. There are a number of popular boutiques, modern cafes, and restaurants in the area, and the neighborhood brims with a chic atmosphere. I haven't been able to visit recently, but the latest crazes in Tokyo always concentrate here, and I discover something new every time I walk around, making me want to visit again. Jiyugaoka is also famous for sweets, so it's definitely somewhere that you'll want to check out if you have a sweet tooth!
Todoroki Valley
For those who are eager to enjoy nature, I think Todoroki Valley is the best option. This spot is still in the Jiyugaoka area, but a totally different world from the chic main street can be found here. It's a spot within the city that lets visitors "escape" the city, and with its incredibly beautiful scenery of luscious greenery and a clear-flowing river, it really can be called a city oasis.
Last year, I had the chance to see my favorite team win the rugby world cup in the country where I live. From the first game to the final, the organization of this tournament was a real success. The joy of life was everywhere: in the bars, near the giant screens and in the stadium of course. Such a success is intimately linked to the many visitors who came from all over the world. I am looking forward to welcoming you again and I hope with all my heart that you will be able to discover this magnificent city that is Tokyo.