My name is Kurtis, and I became a resident of Japan in 2010, and since 2015 have lived in Chigasaki City in Kanagawa prefecture, on the "Shonan" coastline, about an hour by train directly south of Tokyo. I grew up in the deep beach culture of San Diego, California, and I feel very much at home here.

Kanagawa has an intimate relationship with Tokyo as they are neighbors.
Several months ago, we were ordered to refrain from traveling between prefectures, but now it is relatively free to travel between borders. Of course, we should still avoid crowds and be careful of infection risks.

I'd like to introduce two of my favorite places for weekend fun!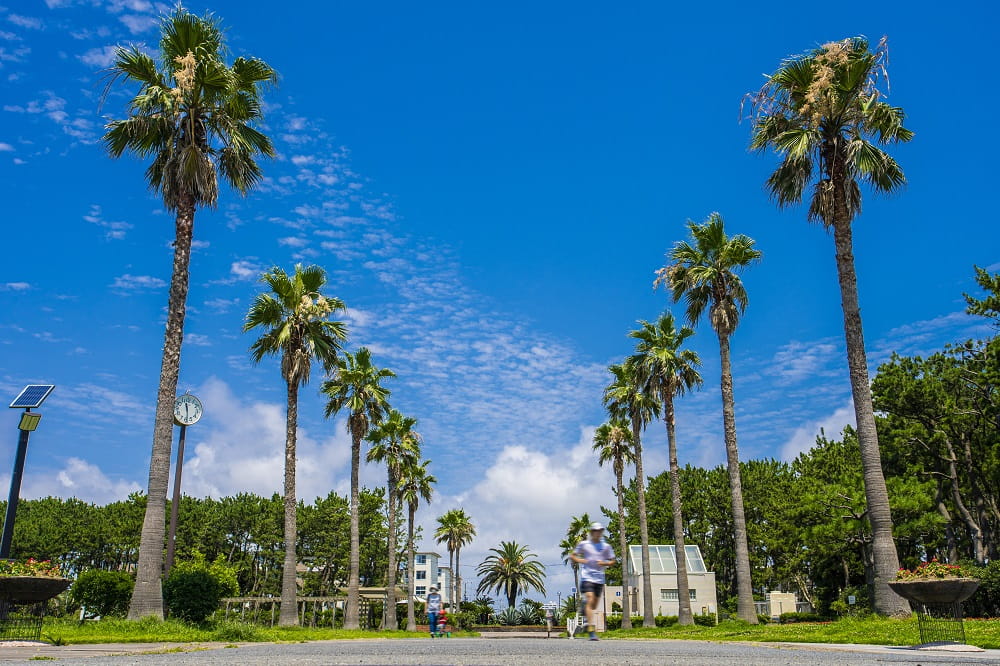 Tsujido Beach Park
While Enoshima and Kamakura are very popular for beach-goers and sightseers, the continuing Covid-19 pandemic prompts us to find less crowded areas where we can still have fun. Easily accessible by bus from Tsujido station (or walking if you feel like exploring the shops and cafes!), this park borders the sea, with multiple easy-access points to the sand. The charm is not limited to just the summer. Tsujido Beach Park is expansive and filled with incredible landscape, sports fields, and playground attractions for children. You can spend time relaxing under the vast sky throughout the entire year.
The plethora of food events, flea markets, and concerts usually held will also be put on hold for a bit, but the park is still open to the public for free.
Along the beach is a very famous cycling/walking path, that leads down to Enoshima to the East, and Chigasaki Southern Beach to the west. Take a stroll down the coast and on a clear day enjoy the view of the peninsulas on either side of the bay, and if you're lucky, an amazing view of Mt. Fuji over looking the coast.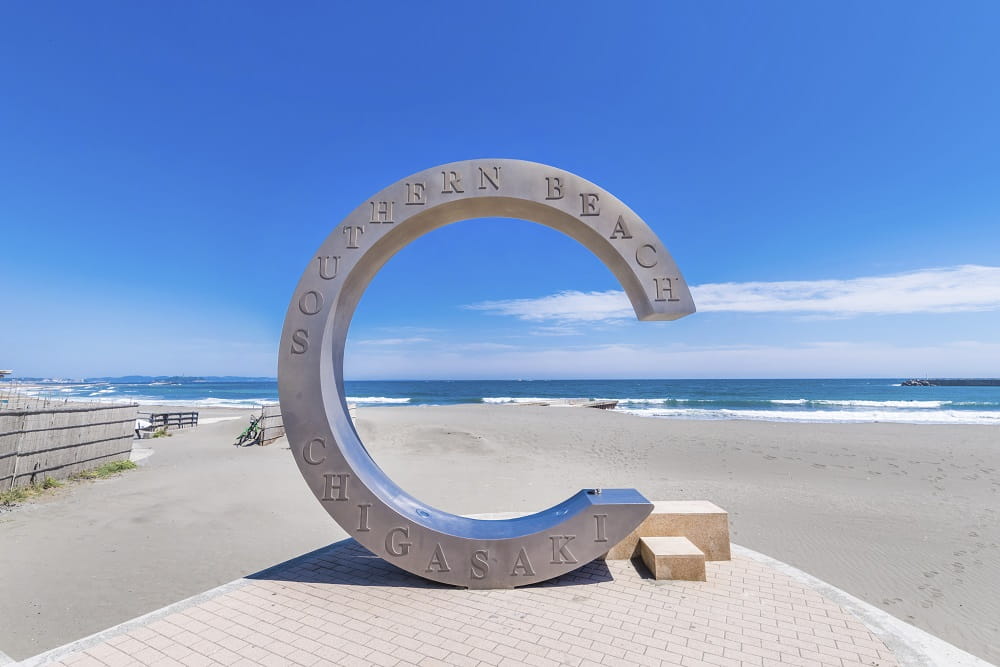 Chigasaki Southern Beach
If you want a purely "sea-centered" experience, "Chigasaki Southern Beach" is the place for you. It's nationally known in Japan through a popular rock group called "The Southern All-Stars" who hail from the area. You might call this the central hub of Chigasaki, with both a thriving surf culture of many shops to rent or buy surfboards, bodyboards, and so on, as well as the nearby fishing port with a variety of restaurants cooking up fresh catches of the day.Aside from the particularly cold season (primarily December through March), you can participate in surfing and paddleboarding lessons along the southern beach.
This beach is easily accessible from the station with buses regularly running, but the street directly connecting it to the train station makes for a nice walk through one of the most well-known "beach towns" in Japan. While it is indeed well-known, you won't encounter the same level of crowds as you would at the beaches of Enoshima or Zushi further east down the coast, so it will be easy to "keep distance" if necessary. Japan truly has some excellent beaches, and with quick access from Tokyo, this area is one of your best options for an easy day trip!
For even more information about experiences in Tokyo and around Tokyo, look here!
https://www.sportsjourney.jp/experience