Sports is all about challenging yourself and reaching new heights. Come visit the official TOHOKU X TOKYO website and find so many exciting places to explore and discover! You're sure to experience new challenges and accomplishments as you visit the many places showcased here either in person, or virtually!
https://www.tohokuandtokyo.org/virtualtour/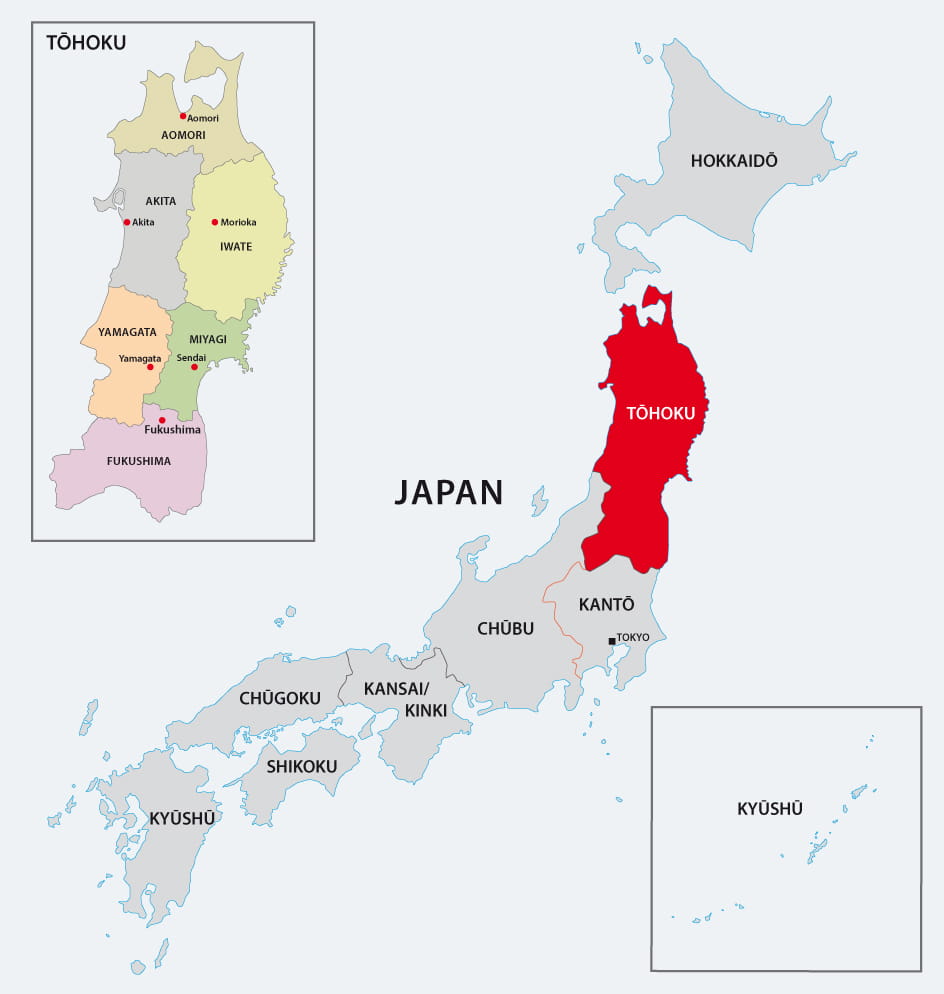 That's right – you can visit many of the best locations in Tokyo, as well as Sendai City and the six prefectures of the Tohoku area right from the comfort of your own home! These virtual tours show you the highlights in a way you might not have seen before. You can navigate 360゜ during the entire video, focusing on the things you want to see!
Our website not only provides 20 VR video tours, but we also showcase several scenic routes and other attractive routes you can use to easily plan out your next visit to Tokyo and the Tohoku region.
Love festivals and fireworks? Check out the video showcasing the Sanno Festival in Tokyo, and the famous Nebuta Festival in Aomori Prefecture and see all the giant glowing floats! And for fireworks, you can view them from the Tokyo Sky Tree, or see a truly dazzling panoramic fireworks display in Akita Prefecture!
Perhaps winter is your season? Feel as if you are ice skating in downtown Tokyo, or skiing and snowboarding in thick powder snow up in Yamagata Prefecture! Take a surreal journey between towering columns of snow in every direction as you float through the air on the ski lift through endless fields of snow giants! Definitely a great way to enjoy winter sports!
Is food your thing? Of course it is! Local dishes from all over Japan will tantalize you as you visit quaint restaurants up and down narrow streets – streets that seem to take you back in time. Virtually warp to Miyagi Prefecture wear visitors enjoy freshly caught oysters, served by the shovel-full and steamed right at the table! An amazing feast that will have your mouth watering!
Be sure to check out all our amazing VR videos for many wonderfully immersive travel experiences!
All of us at Japan Sports Journey wish you the best and pray for your good health and fun sports!