Justin visited Nagoya, a city in Aichi Prefecture.
Nogoya is located at the center of the main island of Japan, and 2.32 million people are living there.
There are many historic places there, and also it has played an important role in Japan's industrial society, as you will read below.

The first stop on Justin's busy day was the picturesque Nagoya Castle. Originally built in 1612 by the shogun Tokugawa Ieyasu, it was the residence of the Owari Tokugawa family until 1868 . After being mostly destroyed during World War II, the castle was rebuilt in 1959. It offers impressive views of the Nagoya cityscape, and the golden shachi (mythical creatures with the head of a tiger and the body of a carp) that adorn its roof are a symbol of the city. The castle is located in Meijo Park, which is a popular spot for hanami (cherry blossom viewing) in the spring.

The castle is currently under renovation at least until 2022 , but close to Nagoya Castle is the Honmaru Goten Palace, whose rooms are decorated with stunning traditional Japanese paintings. After his visit, Justin said that he was most impressed with the rich designs of the Ichi-no-ma and Jodan-no-ma rooms.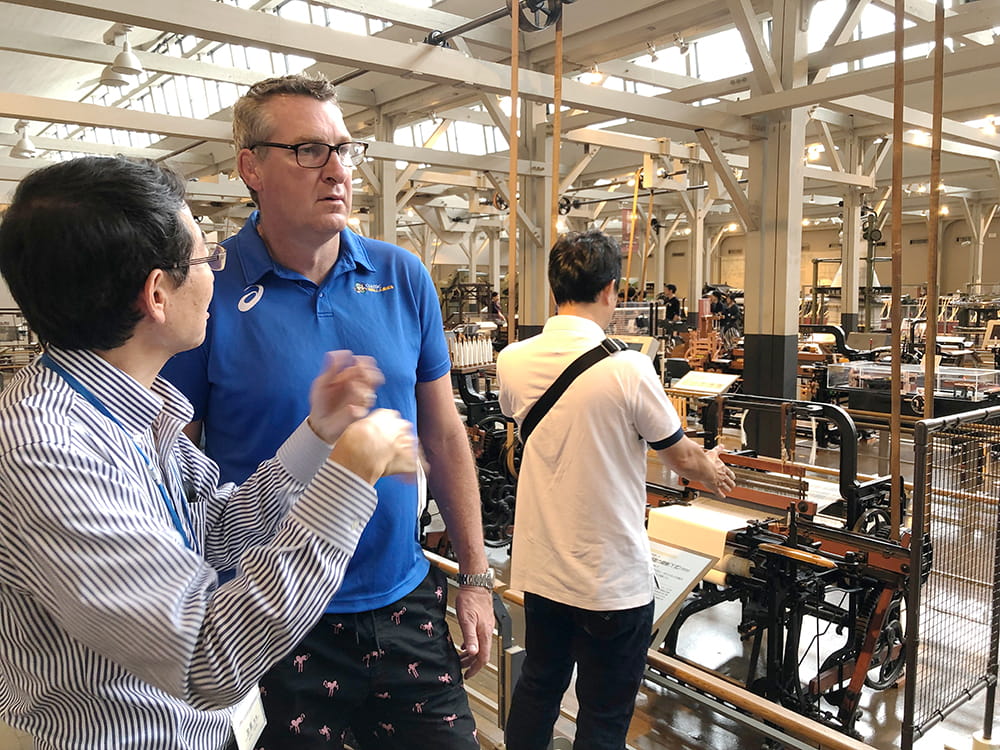 Next up was a visit to a ramen restaurant for a heaping bowl of miso garlic ramen and several plates of gyoza. After this filling meal, it was time for a fascinating visit to the Toyota Commemorative Museum of Industry and Technology. The famous automaker got its start making looms, and on his tour of the museum, Justin learned how the company developed more and more sophisticated looms before making the transition to motor vehicles. "This was really fascinating," Justin said.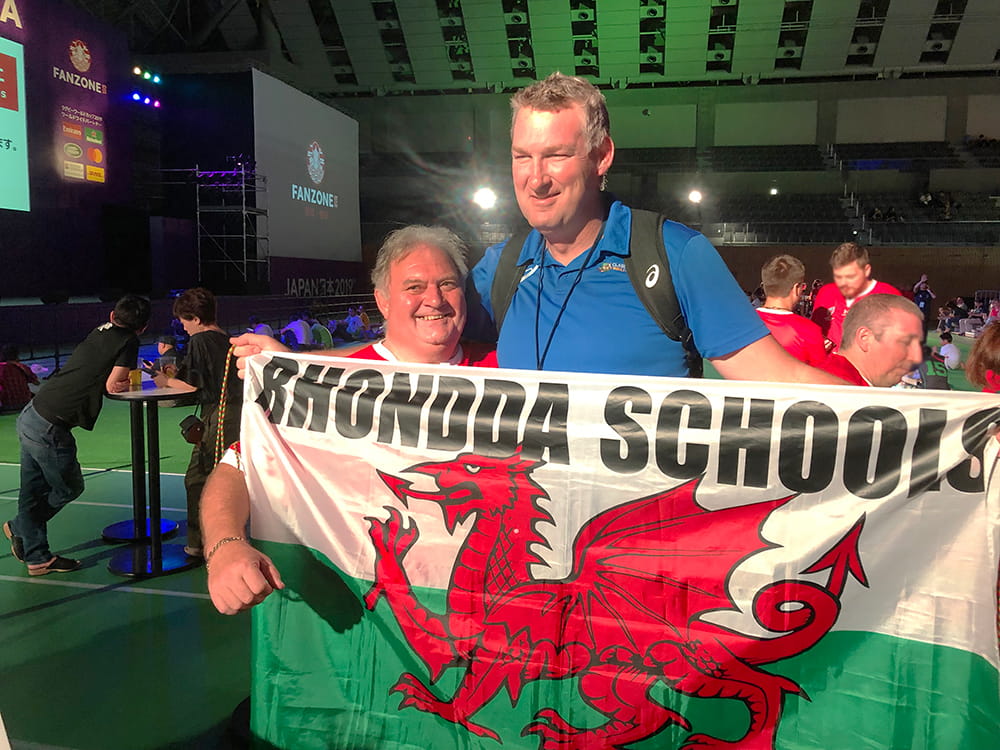 It was then time to move to Toyota, a city close to Nagoya, where the City of Toyota Stadium is located. Justin met up with an enthusiastic group of rugby fans close to the stadium before heading into the stadium to watch the game between Wales and Georgia.
After the match, Justin went back to Nagoya to drop in at a famous local izakaya (a Japanese pub) that is famous for its chicken wings, where he had a delicious evening feast. "These might be the best wings that I've ever had!" Justin exclaimed. Justin ate up about 50 chicken wings!
And with that, Justin's visit to Nagoya came to a close. See you next time in Shizuoka!