Justin's next stop on his tour of Japan was Saitama Prefecture, just north of Tokyo.

First was a visit to Kawagoe, known as "Little Edo" because parts of the city preserve the ambiance of the Edo period (1603–1867). To honor the feeling of old-time Japan, some tourists wear kimonos and stroll around the historical area near Kurazukuri Street, the main thoroughfare.

One of Kawagoe's most celebrated restaurants is Hayashiya, which specializes in eel and has been open for nearly 200 years. Justin dropped in for a delicious bite, and he loved the rich, high-quality eel and its sweet, fragrant sauce.

After a pleasant stroll around Kawagoe, Justin headed to Omiya. He checked in at the famous Higashiyama ryokan (Japanese inn), which has been in operation for more than 110 years. The ryokan is also known for its restaurant, which serves kappo cuisine—a multi-course meal decided on only by the chef and that is made of seasonal ingredients. Justin sat down to a splendid kappo dinner. Two of his favorite dishes were the chawanmushi (savory egg custard) and the mini-shabu shabu (thin slices of meat cooked quickly by swirling them in boiling water).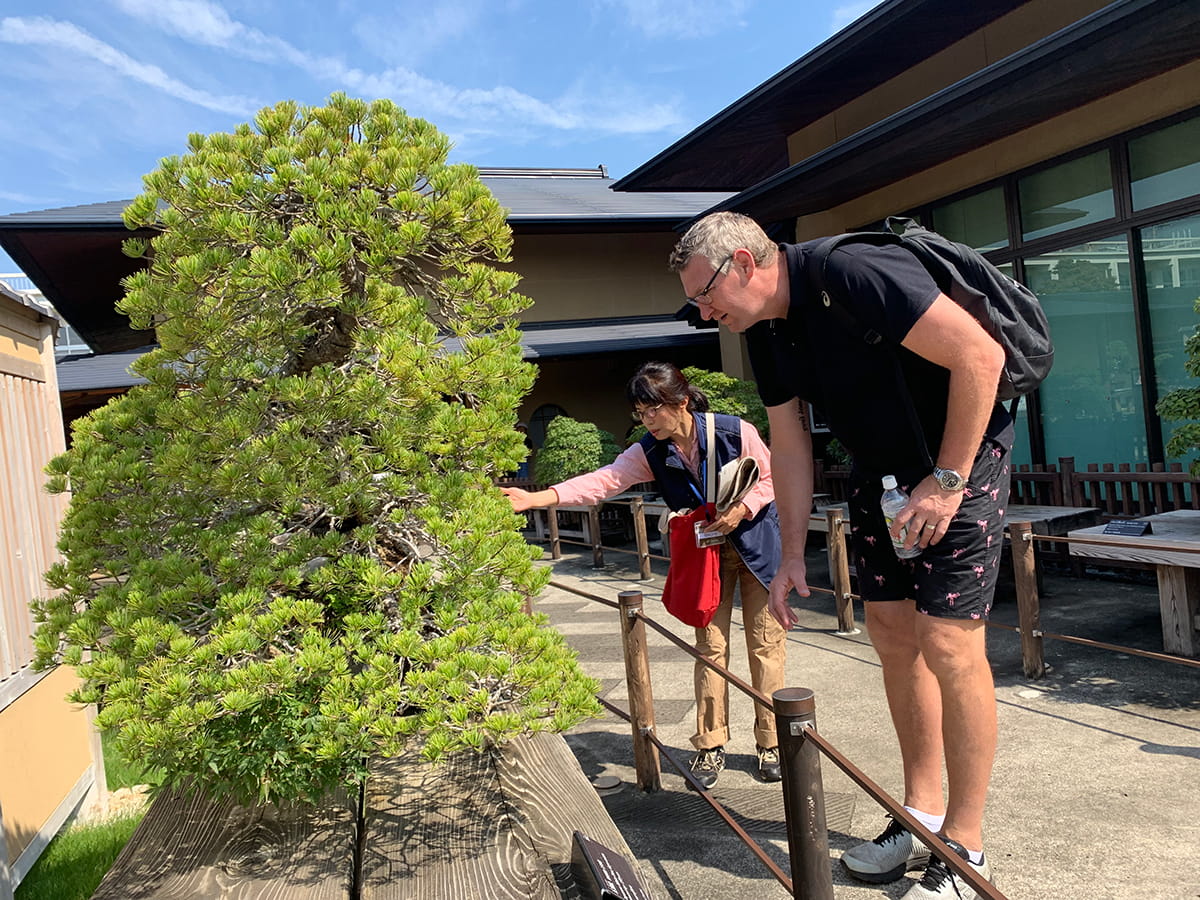 The next morning, Justin visited the Omiya Bonsai Art Museum. The world's first publicly run museum dedicated to bonsai has been drawing enthusiastic visitors from Japan and around the world since 2010. Nearby is the Omiya Bonsai Village, which was established about 100 years ago when a group of artisans from Tokyo moved there. Six of the original 30 bonsai gardens are still open, and some are real gems, including such miniature trees that are nearly 1,000 years old. Needless to say, Justin was thoroughly impressed by both the museum and the gardens. He remarked, "It's amazing that people take care of these plants for such a long time. All this effort to maintain such beauty is really inspiring."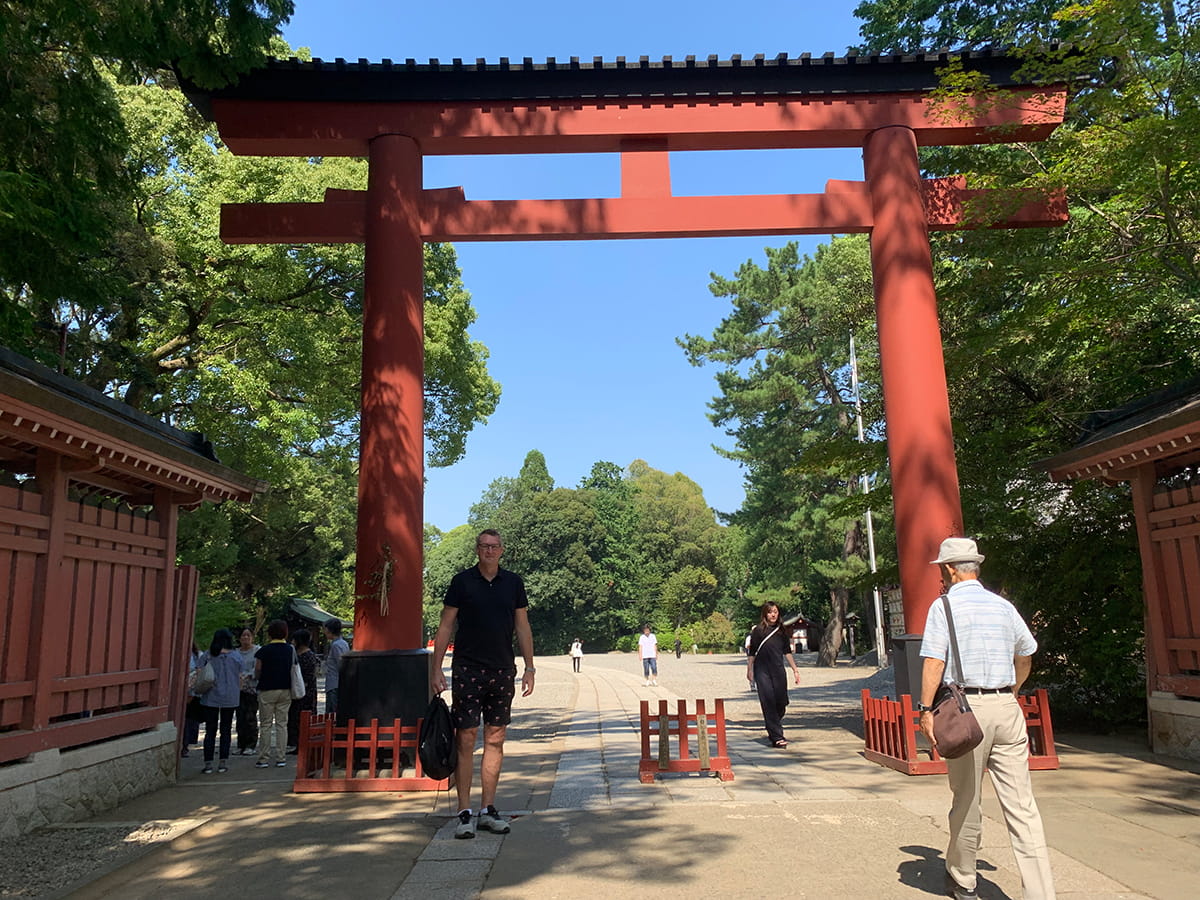 The final stop in Omiya was the Musashi Ichinomiya Hikawa Shrine. Musashi Ichinomiya is the most important shrine of the 280 Hikawa Shrines found around Japan. Dedicated to Susanoo, the Shinto god of the sea and storms, it used to be the main shrine of what was called Musashi Province, a region that included the greater Tokyo area, most of Saitama Prefecture, and part of Kanagawa Prefecture. The shrine also gives Omiya its name—in Japanese, Omiya means "great shrine."
Reflecting on his visit to Omiya, Justin said, "It's great to visit a city where you can feel Japanese history—and it's within an hour from Tokyo."
And with that, it was time for Justin to move on to the next leg in his journey: the Tama area of western Tokyo.