Justin Harrison is general manager of the Classic Wallabies, the alumni of Australia's national rugby union team, where he played lock forward.

In late September, Justin visited Kamaishi, Iwate Prefecture, to catch some rugby action, sample delicious local food, and take in the amazing sights.

On the way to Kamaishi, he stopped by the city of Tono, where he enjoyed craft beer made from fresh water and hops from Iwate. He also got to sample some local vegetables, which he said were incredibly good—like a gift from Mother Nature.

After checking in a hotel in Kamaishi, Justin was in the mood for sushi, so he dropped in at one of Kamaishi's best-known restaurants. Iwate is renowned for incredibly fresh fish, so the sushi was truly excellent. It was served with fragrant and tasty sake from Hamachidori, a local brewery. Justin finished the pleasant evening with a walking tour of Kamaishi bars, where friendly locals greeted him with enthusiasm.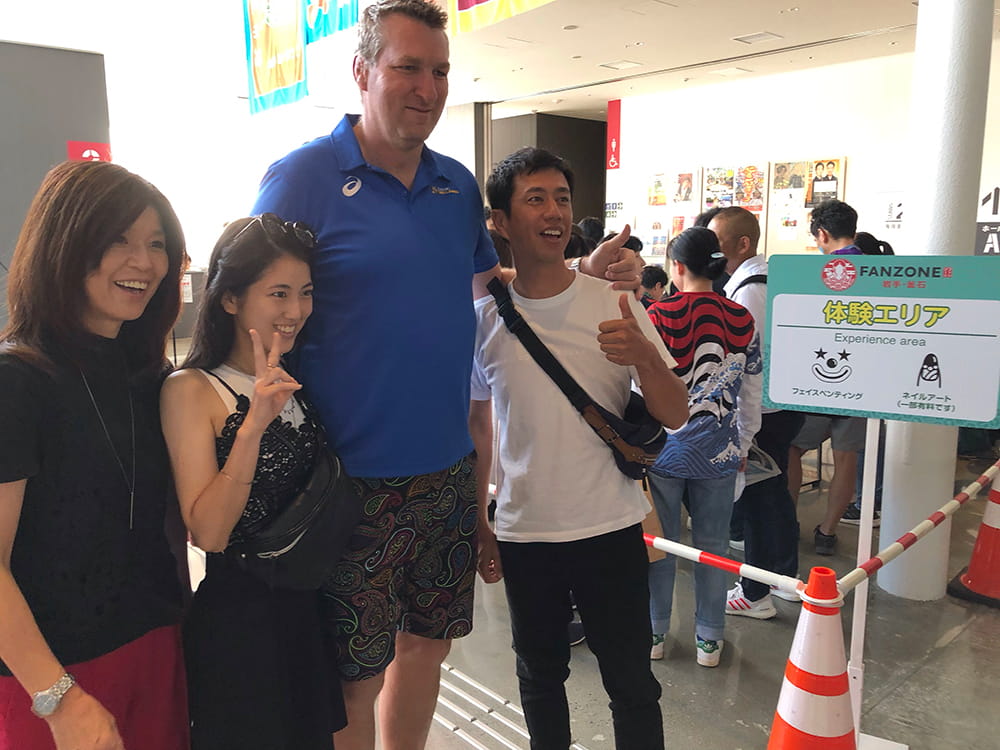 The next day, Justin visited Kamaishi's Fanzone, where he met many excited rugby supporters who posed for photos with him as they waited for the afternoon match to start.
Staff members at the Fanzone were welcoming guests with big smiles. Mr. Suzuki from the Office of the Commissioner of the Japan Sports Agency was also visiting the Fanzone, which was getting guests excited for the upcoming games played in Kamaishi. At the Fanzones, you can enjoy local food as well as touch rugby; they are great places to experience rugby and regional culture.
He then went to Dairen Ramen for a local favorite: rugger ramen. This dish originated in the 1980s, a period when Kamaishi's rugby team, then called Nippon Steel Kamaishi, won the national rugby championship several years in a row. Rugger ramen is served in a spicy miso broth with plenty of garlic. It is topped with an egg—shaped like a rugby ball—and, keeping with the rugby theme, diners can choose thick noodles (known as "forwards") or thin noodles ("backs").
After lunch, there was a match between Fiji and Uruguay, at Kamaishi Unosumai Memorial Stadium, which was built last year on a site where schools were destroyed by the Great East Japan Earthquake and Tsunami of March 11, 2011. With a fighting spirit, Uruguay pulled off a historic shock by winning the thrilling match 30–27. It was a great day to watch the rugby match—the sky was perfectly blue, and there was a fresh breeze blowing. Justin said, "When I visited Kamaishi last time, the stadium was still under construction. Today I was touched to see the completed stadium—it's majestic and I'm very excited that we could watch the game here."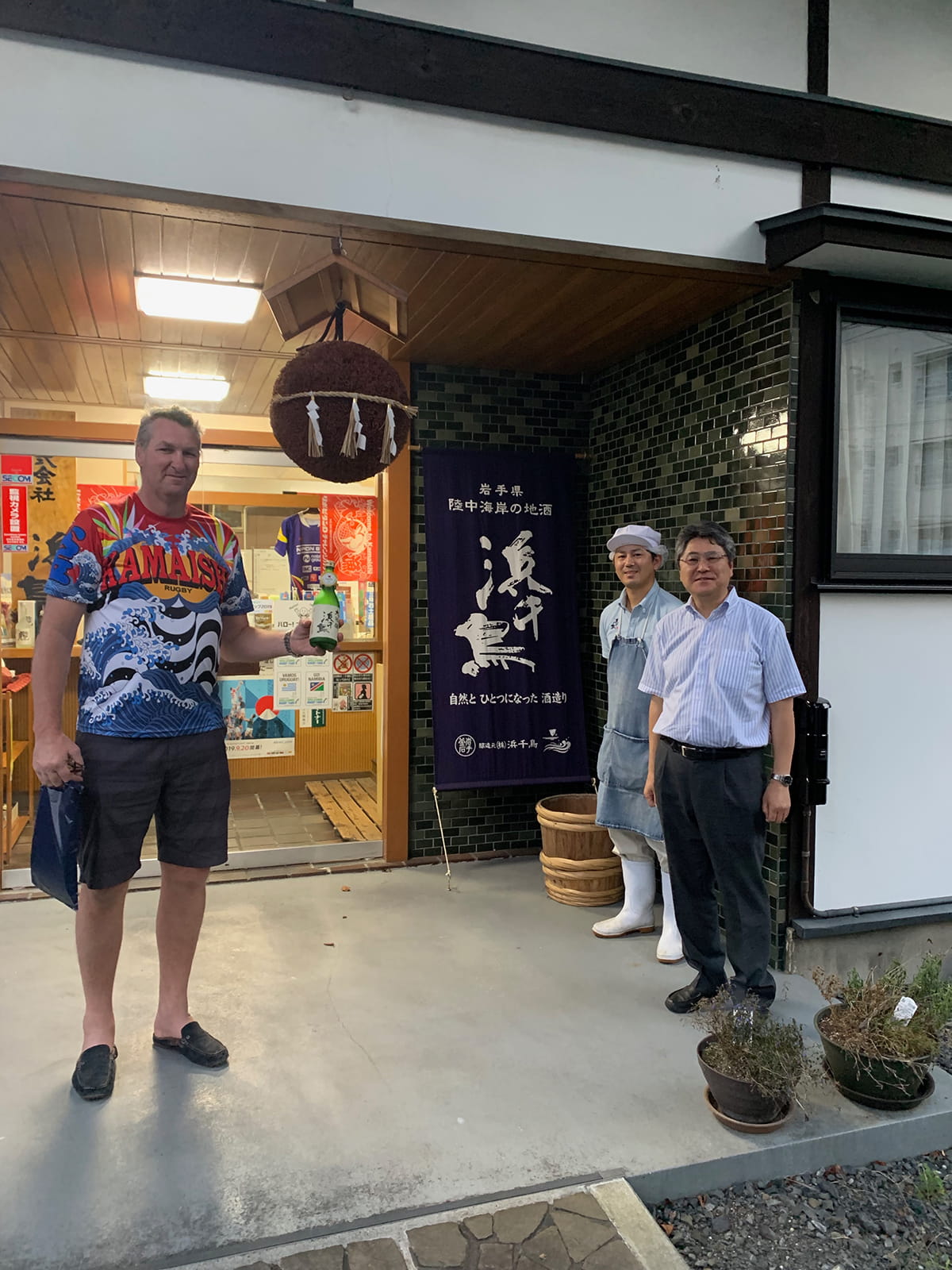 After another evening in Kamaishi, Justin visited the Hamachidori brewery, which means he got the second opportunity to enjoy the taste in this journey. Hamachidori produces some 130,000 bottles of sake each year, 90 percent of it for the local market. So Justin really appreciated this rare chance to sample this beloved regional drink.
And with that, Justin was off to his next stop: Saitama. See you there!