In Japan you can find some of the best cuisine from all over the world. Japan is said to be the country with the highest density of restaurants with around 250 per person! Not only that but often times eateries are very small and well hidden. It can be quite overwhelming finding the best restaurants to suit your particular taste and preference. You definitely will need some guidance and proper planning otherwise you end up overwhelmed fairly quickly.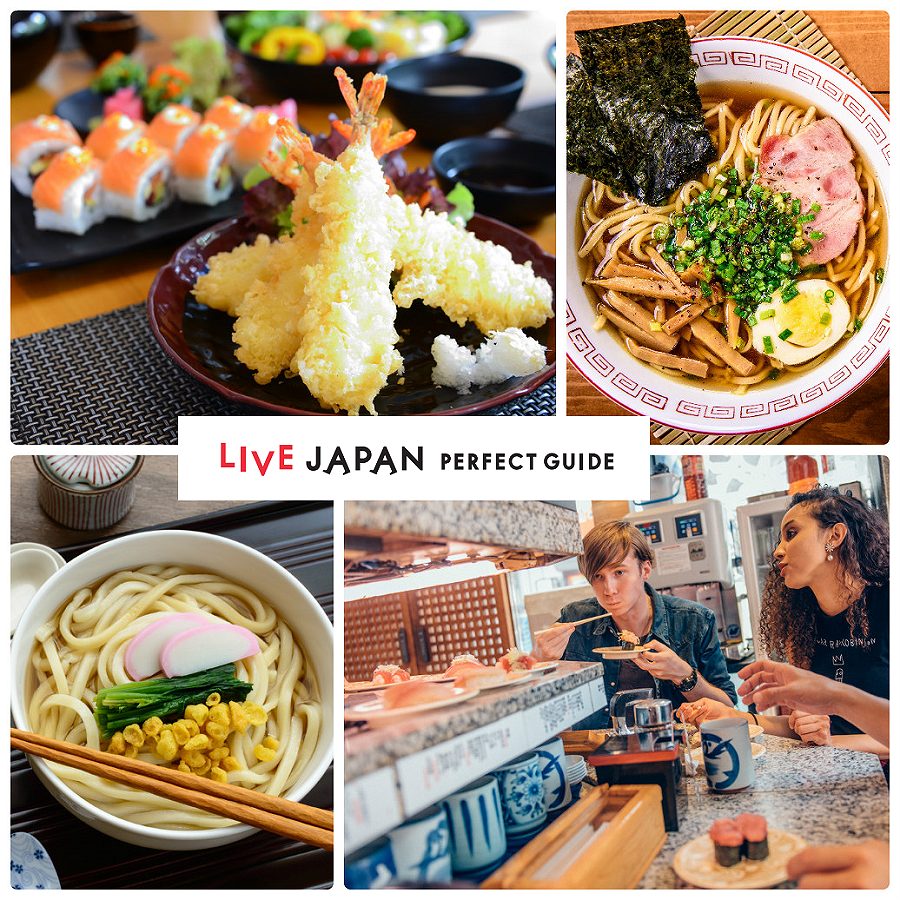 LIVE JAPAN is a great multilingual resource provided by GURUNAVI, a local famous curated gourmet navigation site, for planning your foodie adventure. The website has great content on many other topics including manners, lodging and shopping but today I want to focus on their Eating page. You will find many ways to search for that special place, from a category listing of types of food or cuisine like sushi or nabe, to simply browsing articles, latest hot spots, food events, coupons, and popular restaurants. The feature I like the most is the handy search feature where you can browse by location and categories such as: Japanese cuisine, cafes, all-you-can-eat, seafood, etc. The site is filled with great photos and brief but helpful info, making it a convenient guide for food and many other topics while visiting Japan.
More information: https://livejapan.com/en/go-eating/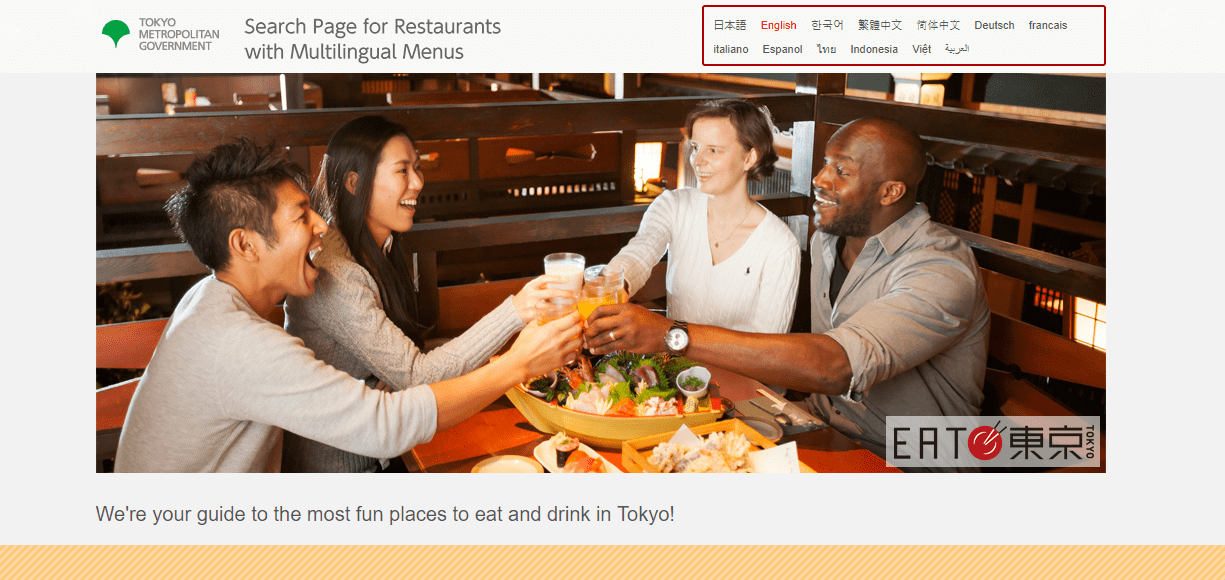 My second suggestion only deals with food, called EAT TOKYO, a multilingual site provided by the Tokyo Metropolitan Government. The approach on this site is simple, choosing to focus on two main factors, Location and Type of Cuisine. You can search one or the other or combine both. You can choose a specific location by name or search nearby allowing access to your current location. There are also search features for smoke free restaurants and coupons. There is also some added content about popular Japanese foods and, helpful Manga concerning specific food culture and manners, that will prepare you for a uniquely Japanese dining experience.
More information: http://www.menu-tokyo.jp/
Although you can find many websites with similar features and content these two suggestions offer a simpler way to browse and choose a suitable eatery. But the more important thing is that they are well curated content assuring quality choices. Furthermore, they are from reliable sources. I hope these sites help you to avoid the overwhelming choices travelers experience when it comes to food in Japan.