With Rugby World Cup 2019 and the Tokyo 2020 Olympic and Paralympic Games on their way, Tokyo's government is making it easier than ever for foreign visitors to experience the city. A selection of free (or budget-friendly) multilingual tours are available. In this article, we will introduce you to Tokyo Volunteer Guides, which can help you quite a few ways you can explore the city.
 
If you prefer a tour without the stress of navigating your way around Tokyo by yourself, then the 13 routes that the site lists are an ideal choice. Available in seven languages—English, French, German, Italian, Spanish, Chinese, and Korean—the tours can take you through 13 different Tokyo experiences. Below are four routes to get you inspired.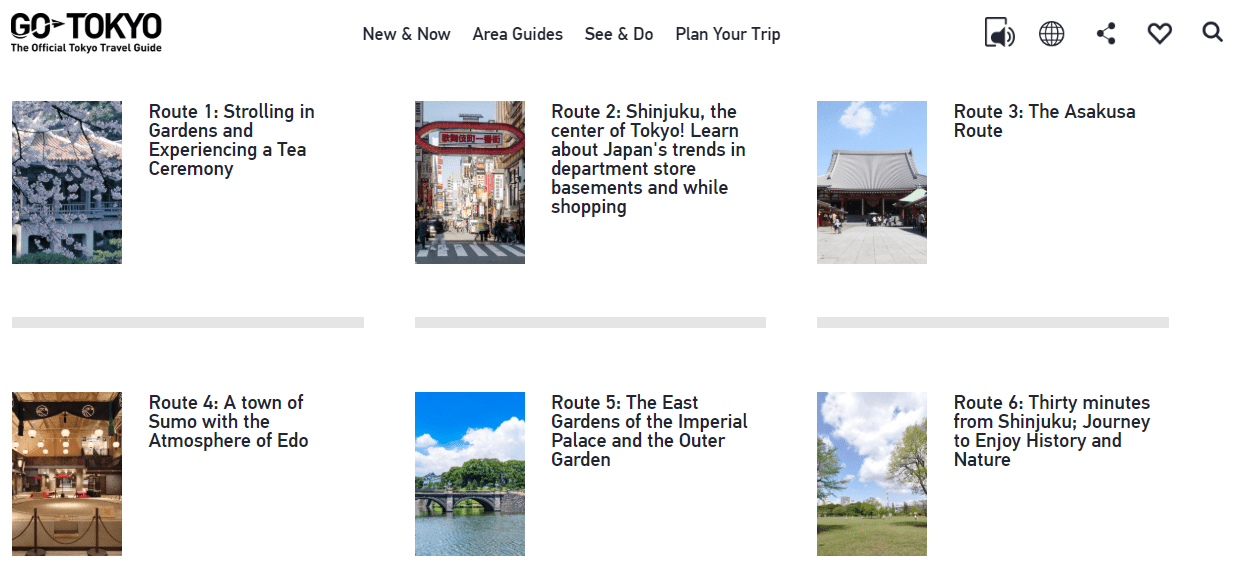 Route 1: Shinjuku Gyoen and Tea Ceremony
For ¥4,410, you can explore the famous Shinjuku Gyoen National Garden, a century-old landmark. Shinjuku Gyoen is home to three gardens that draw inspiration from French, English, and Japanese culture. The regal tour ends at the Imperial Hotel, where participants can take part in a tea ceremony.
Route 2: Explore Shinjuku
This free guided tour of Shinjuku—one of Tokyo's busiest areas—takes participants to trendy shopping spots and food stalls. Visitors can even visit the Hanazono Shrine, a venerable Shinto shrine that was established in the mid-17th century.
Route 3: Explore Asakusa
Built in the seventh century, Sensoji Temple is Tokyo's oldest temple and a must-see attraction. For ¥1,490, you can explore other sites in the vibrant neighborhood of Asakusa and visit the iconic Kaminarimon, or "Thunder Gates."
Route 4: Sumo Museum and Edo-Tokyo Museum
If you're interested in sumo wrestling, Japan's national sport, then this experience is for you. This ¥2,900 guided tour includes a trip to the Sumo Museum followed by the Edo-Tokyo Museum.
Please note that reservations for these 13 tour routes must be made at least three days in advance. And, prices may vary depending on the number of participants.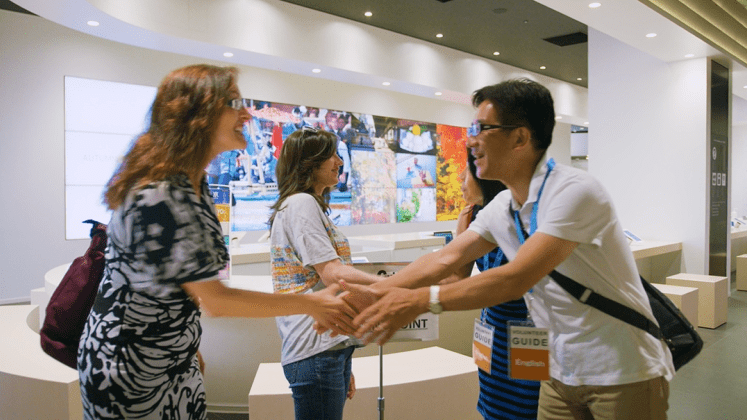 Other Tours
Foreign visitors can also choose to explore the Tokyo Metropolitan Government Office Building and the 45th floor observation decks. The 40-minute tour of the government office is only available in English. And thrill-seekers can enjoy a full view of Tokyo from 202 meters above the ground, free of charge. The observation decks have cafes available.
And this is just a taste of the tours that are available. For more information, go to https://www.gotokyo.org/en/guide-services/.