Planning your travel around Japan doesn't have to be a hassle. Here are a couple of ways to make getting around the country easy and budget friendly.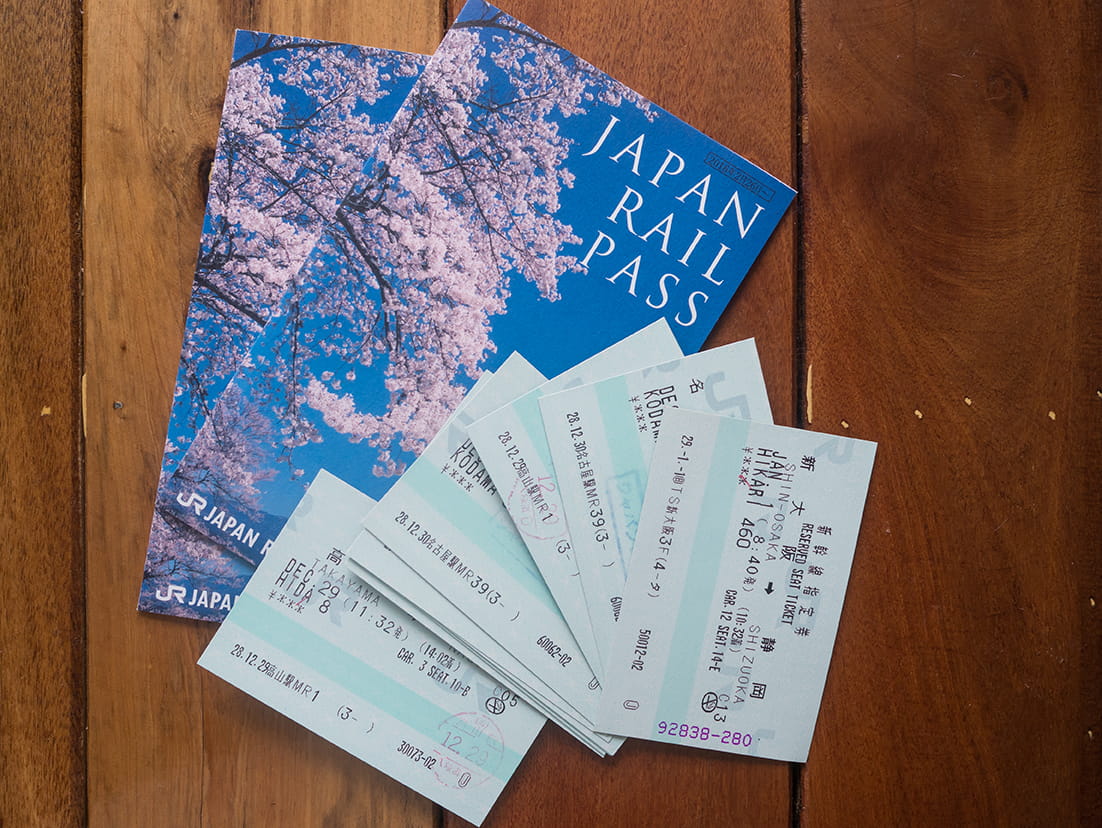 JAPAN RAIL PASS
First-time visitors to Japan are often amazed at Japan's intricate railway system. Fortunately, the JAPAN RAIL PASS makes traveling by train inexpensive and simple. The JAPAN RAIL PASS offers foreign tourists—or Japanese citizens who have lived outside of Japan for more than 10 years—, nationwide access to Japan Railways Group (JR Group) rail networks for 7, 14, or 21-day trips.The JAPAN RAIL PASS also enables you to take some Shinkansen"bullet trains" and buses.
There are two types of the JAPAN RAIL PASS available for purchase: "Green" and "Ordinary" passes. Equivalent to first-class, the "Green" PASS allows holders to travel in spacious train cars that offer more legroom—something to consider while visiting Japan during peak tourist season. Meanwhile, the "Ordinary" PASS allows you to use regular seats on all trains.
The price of an ordinary 7-day JR Adult PASS is ¥29,110—a bargain compared to buying individual JR train and bus tickets. Covering train and bus lines from Hokkaido to Kyushu, the JAPAN RAIL PASS is definitely a cost-effective method of getting around Japan. And, for travelers who prefer the scenic route, traveling by train is the perfect alternative to explore some of Japan's hidden towns.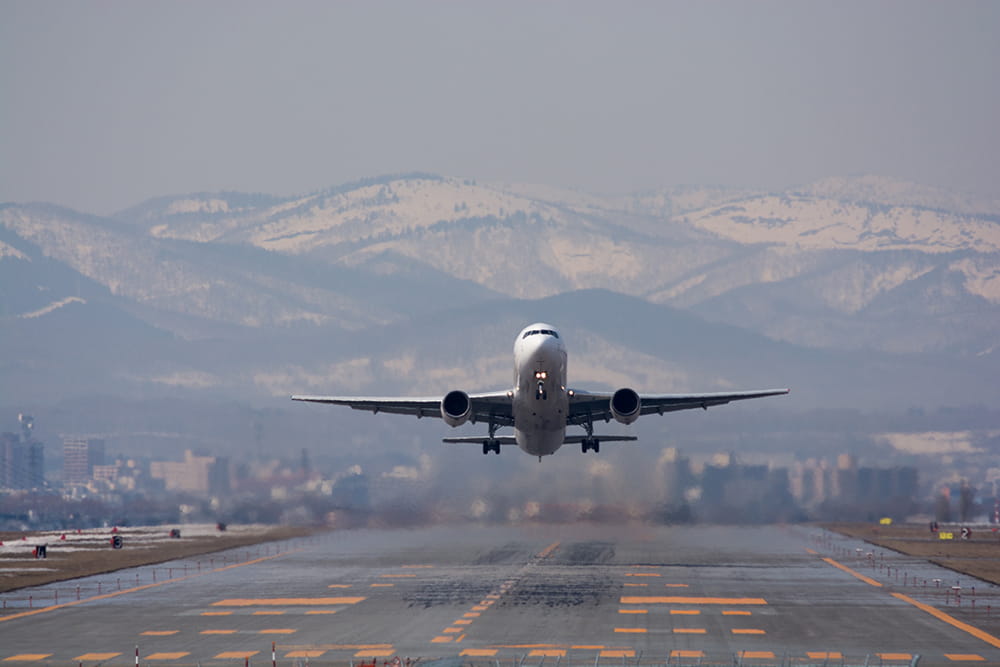 Air Travel in Japan
However, if the majority of your trip involves exploring Hokkaido or Kyushu, flying may be a better option. Private airline companies provide discounted airfare to foreign visitors starting at ¥5,400—an offer that's hard to resist.
Depending on your travel route, planes may be faster and cheaper. A basic web search shows roundtrip airfare from Tokyo to Sapporo can roughly cost from ¥15,000 to ¥30,000. Price aside, the biggest benefit of traveling by air is saving time. A flight from Tokyo to Sapporo takes around one hour and 30-50 minutes whereas a trip by Shinkansen would take about eight hours and 15 minutes.
Regardless of your travel plans, Japan has made it simple and affordable to travel by train or plane.