Going for the Gold with a Flawless, Beautiful Performance
This time, we are joined by Kazuma Kaya, winner of the silver medal in gymnastics as the captain of the men's team at the Tokyo 2020 Olympic Games, as well as the bronze medal in the individual pommel horse event. We asked Kaya, dubbed "the man who doesn't make mistakes", about what kind of training he does on a daily basis, how he prepares for competitions, his attitude toward competing, the appeal of gymnastics, and his goals for the future.
"My Goal Was the Olympics Like I Saw on TV"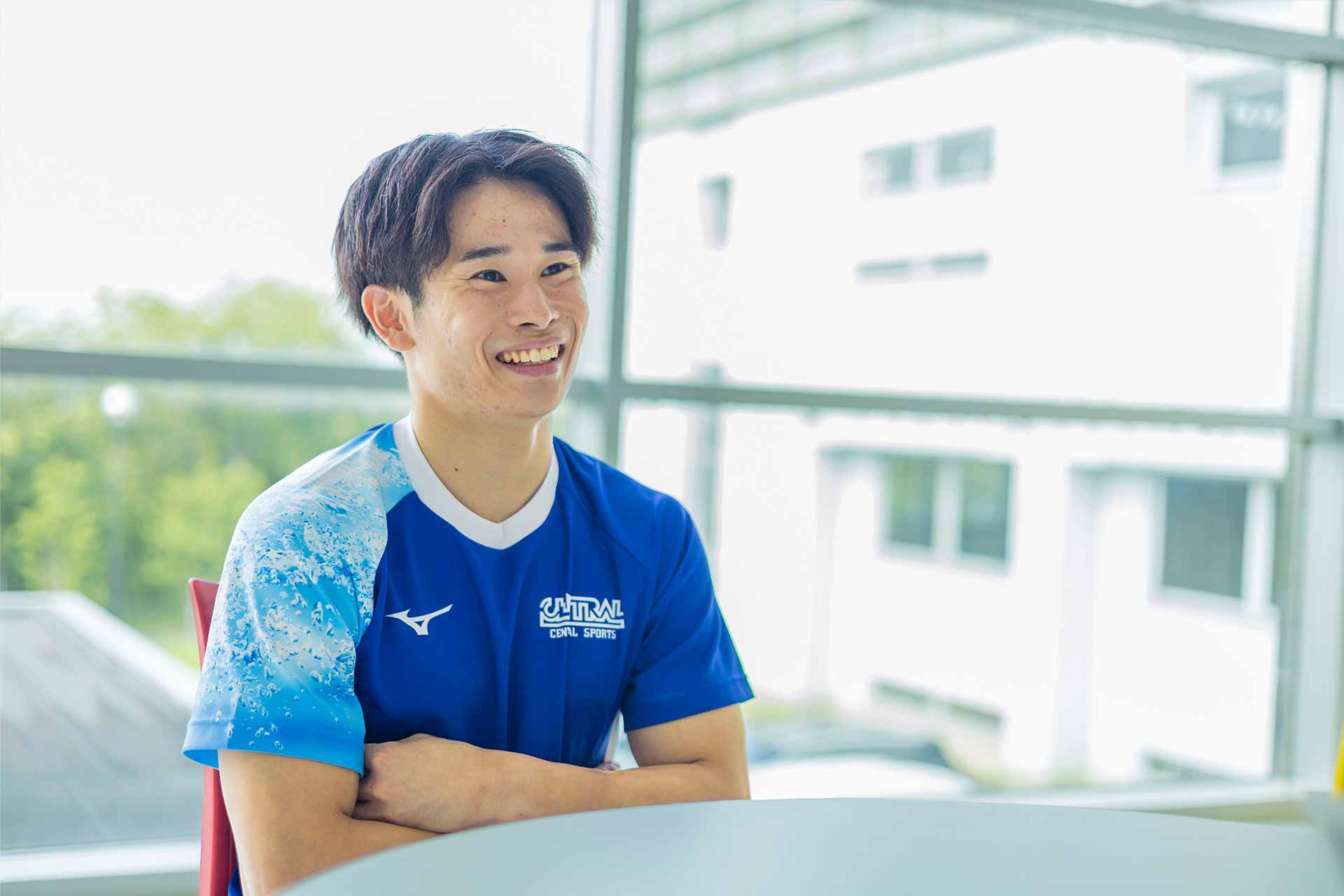 You've been competing in gymnastics since the second grade of elementary school. What was it that got you interested in gymnastics?
"Back in 2004, I saw on the news that the Japanese men's gymnastics team had won the gold medal at the Athens 2004 Olympic Games. What particularly caught my attention was Hiroyuki Tomita's performance on the parallel bars. I begged my parents, 'I want to do gymnastics too!' and they enrolled me in a gymnastics class near our home. But at first, I couldn't even do a handstand. I was so frustrated that I couldn't do it while everyone around me could, so I practiced hard. With practice, I became able to do a handstand, then I could do the jump boxes, and then do more and more mat exercises. I was happy that I could do all these things, and so I kept practicing, and then I got to participate in competitions. I learned at competitions that there were people who were even better than the people around me. That just got me fired up to practice harder. Before I knew it, I found myself spending my days immersed in gymnastics."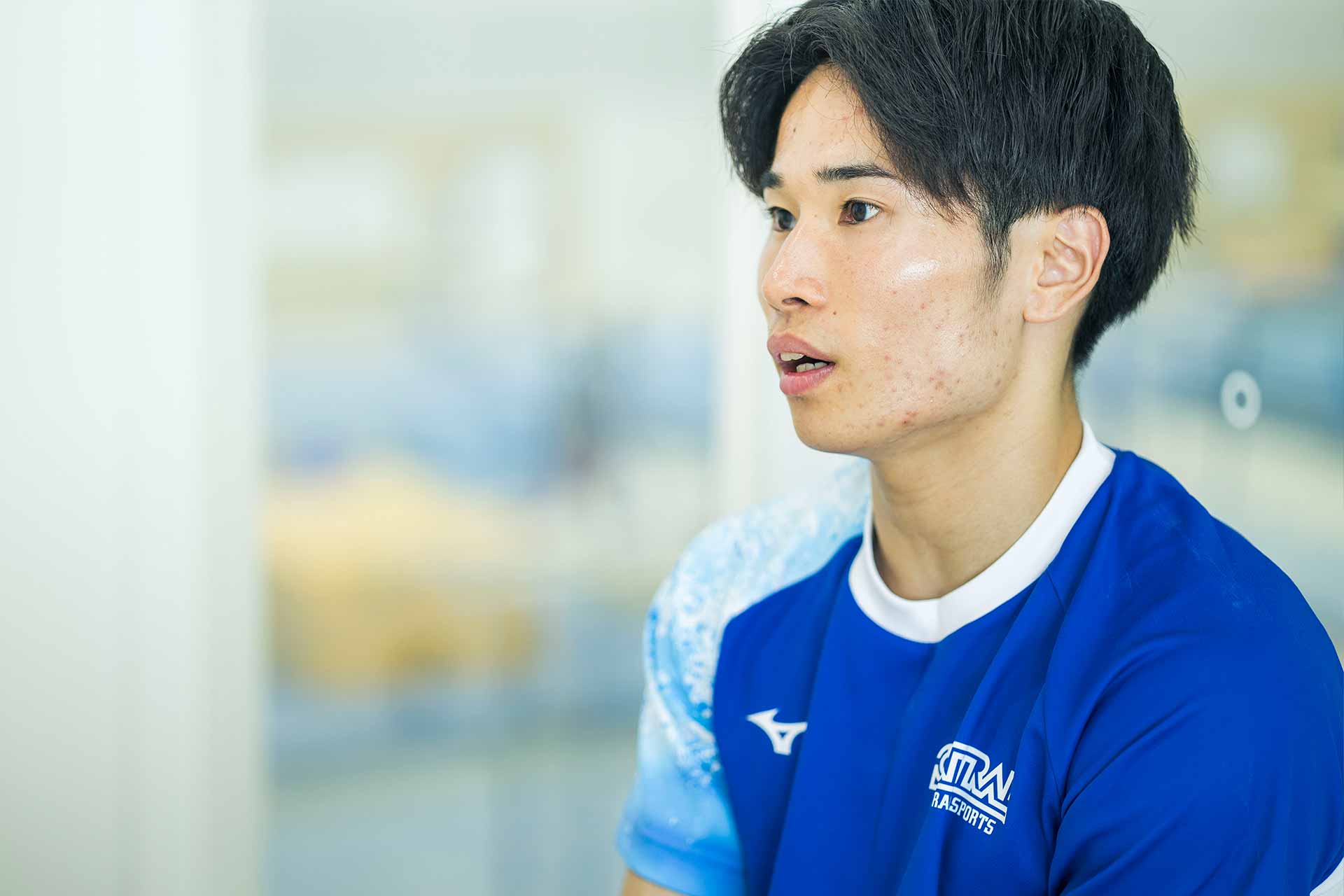 After entering high school, you quickly emerged as one of the leading gymnasts of your generation.
"Winning the individual all-around at the 2013 International Junior Gymnastics Competition in my second year of high school was a huge confidence booster. During my second or third year of high school there were glimmers of hope that, thanks to my training, I might be able to compete in the Olympics, which was something I had longed to do since I was a kid!"
Practicing with an Eye on the Competition Calls for Perfection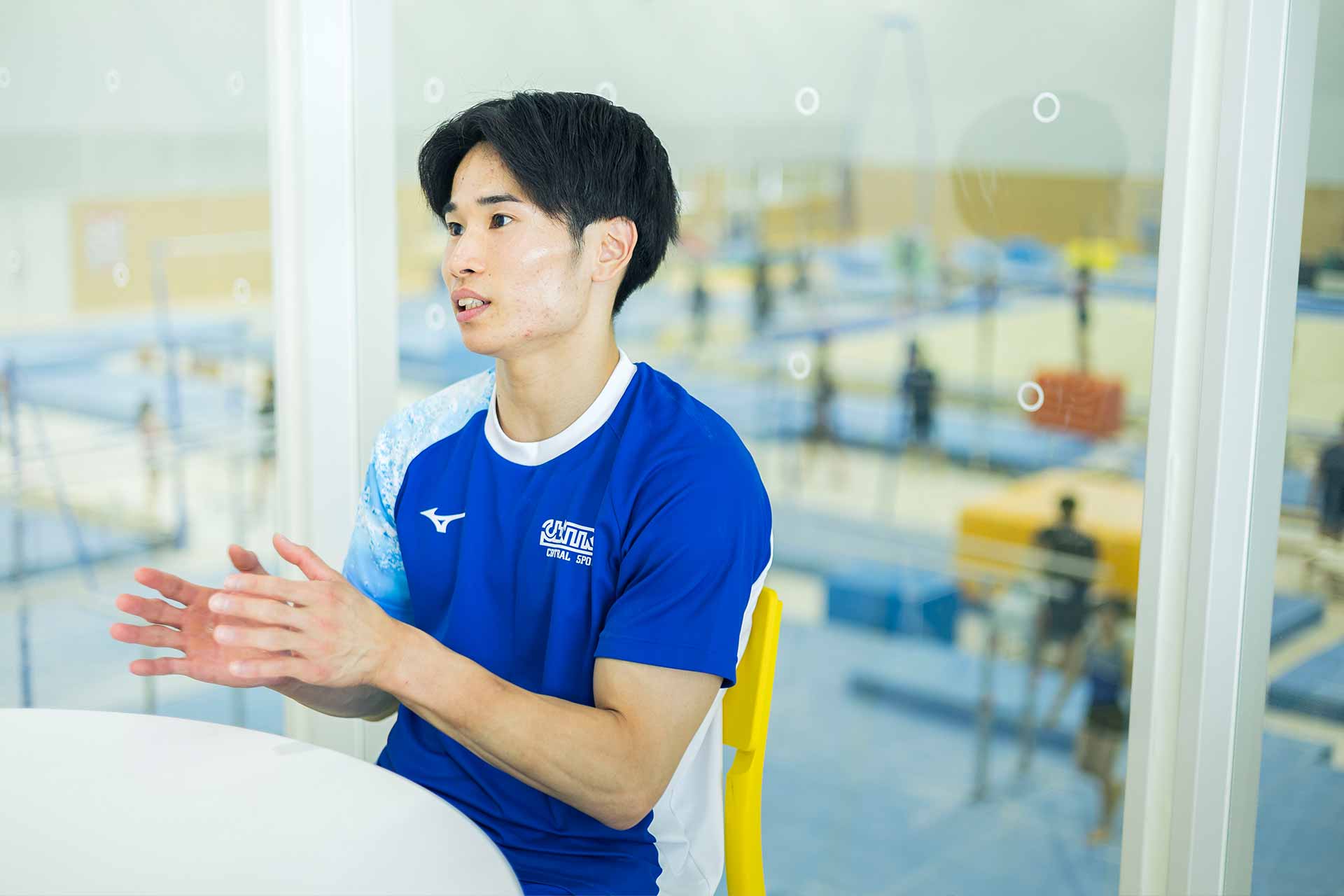 You are known as "the man that never makes a mistake".
"In terms of perfecting my technique, I think I'm harder on myself than most people are. The basic idea is to perfect it in practice. There are a lot of irregularities to deal with at competitions, whether it's time differences at events overseas or equipment that varies in how stiff or springy it is depending on the manufacturer. To keep from being affected by things like that, and to make sure that both your mind and performance as sharp as possible, it all depends on how much practice you put in. To be more specific, when practicing for a competition, you picture in your mind the layout, atmosphere, and conditions of the competition venue, and you try to keep your mindset as close as possible to what it will be during the actual performance. Doing the best I can in practice is what gives me confidence on competition day. When it comes time for the actual competition, I believe in myself for the one minute of my performance, and I challenge myself to perform with a clear head. Each technique that you attempt in this way gives you the confidence and energy for the next one. I believe that creating a core, or rather a trunk, for yourself that leads from practice to competition is a key factor in overcoming pressure and keeping from making mistakes."
It's this kind of daily training that allows the audience to watch your competitions knowing that you'll give a good performance, isn't it?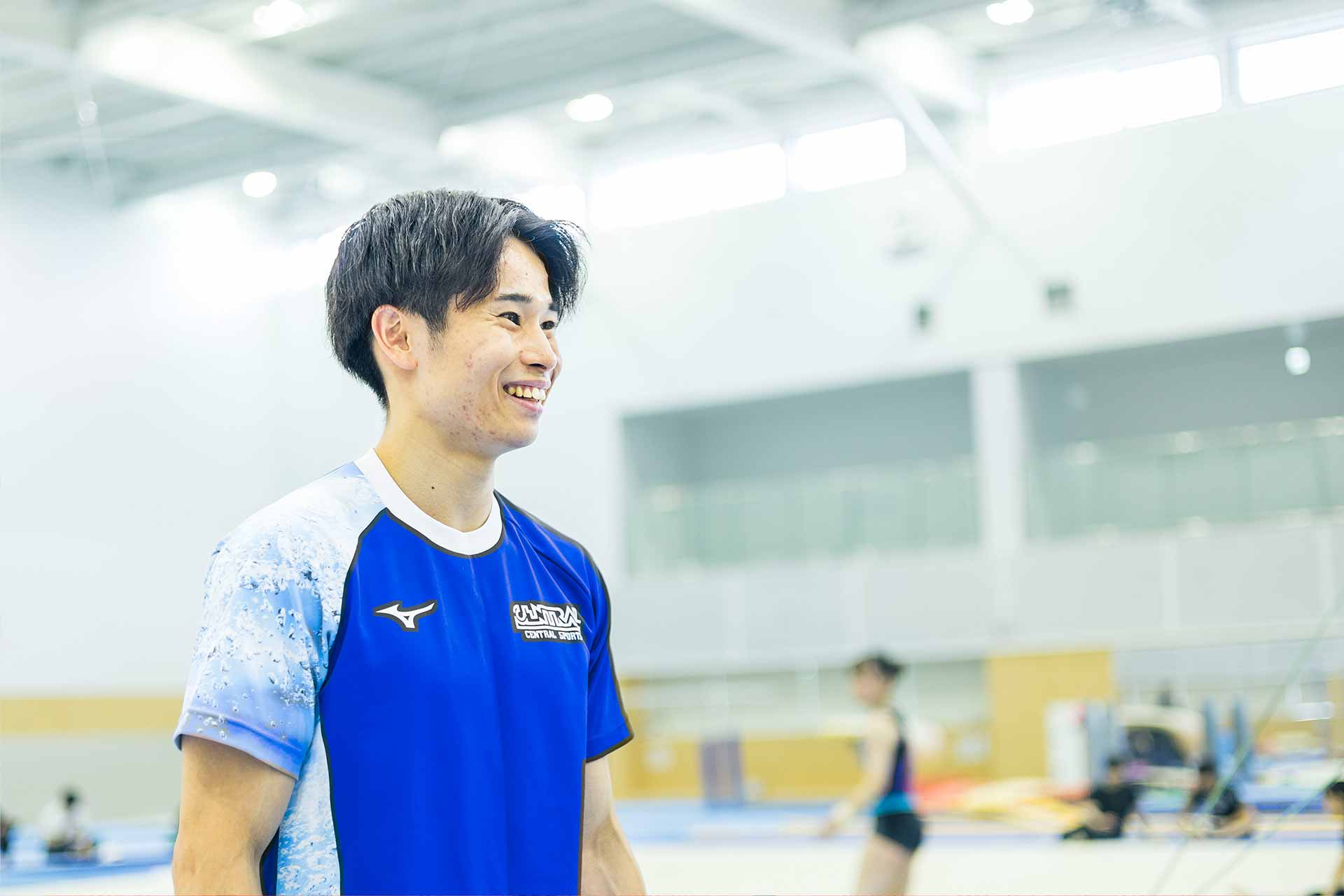 "Gymnastics competitions are always exciting for spectators because the scores and rankings are shown after each individual performance. It's possible to stay in first place the whole time and still fail in the last event. Conversely, it's possible to turn the tables in the last event. That's why it's important to keep your cool until the very end. And that's exactly why we competitors, no matter what the situation, need to always keep in mind what we've been practicing for all this time and be able to perform with a clear head. I hope that everyone watching the competition will be able to hold their breath as they watch the big moves made by the competitors, and then rejoice with the competitor when they stick the landing. This sense of accomplishment and release of tension is a pleasure felt by both competitors and spectators."
Falling Short of the Gold Medal by Just 0.103 Points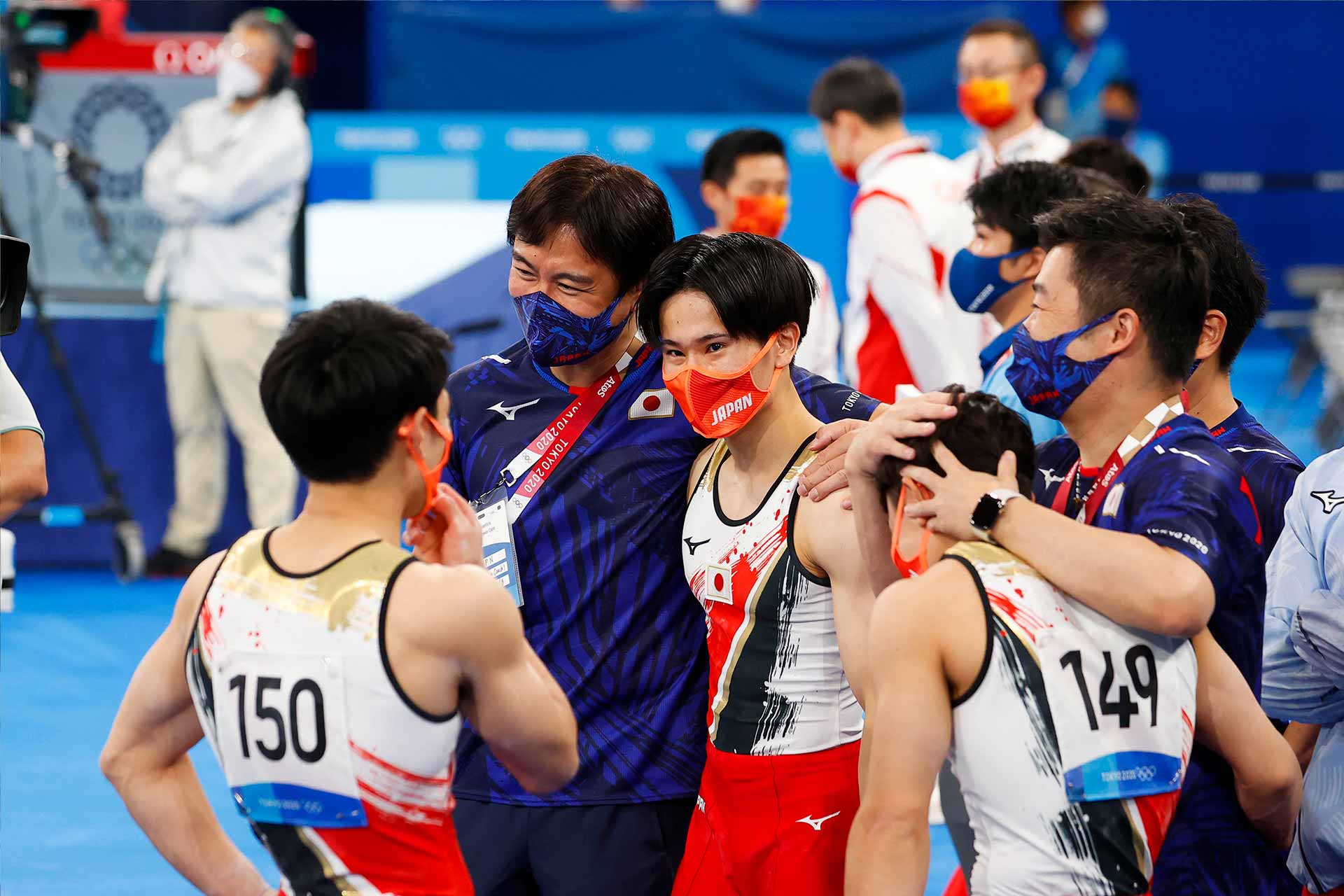 You were finally able to make your first Olympic appearance at the Tokyo 2020 Olympic Games. What was it like actually competing in the Olympics?
"What struck me the most was the sheer number of fans. Even after the competition, there were people who said to me, "This was my first time watching gymnastics," so I was amazed at how much of an impact the Games had. I was awakened to gymnastics the same way as well, when I watched the Olympics on TV when I was in elementary school. The amount of attention and reactions from everyone around me made me realize once again that this really is the Olympics."
You were also the captain of the men's all-around team.
"I've never really had the type of personality that was well suited to using words to organize or inspire people. Rather, my style is to gain trust by being steady and not making mistakes in practice and in competitions. Even at the Olympics, I was thinking that if I just lead by example, then everyone will follow suit. The end result was that all four of us were able to give mistake-free performances."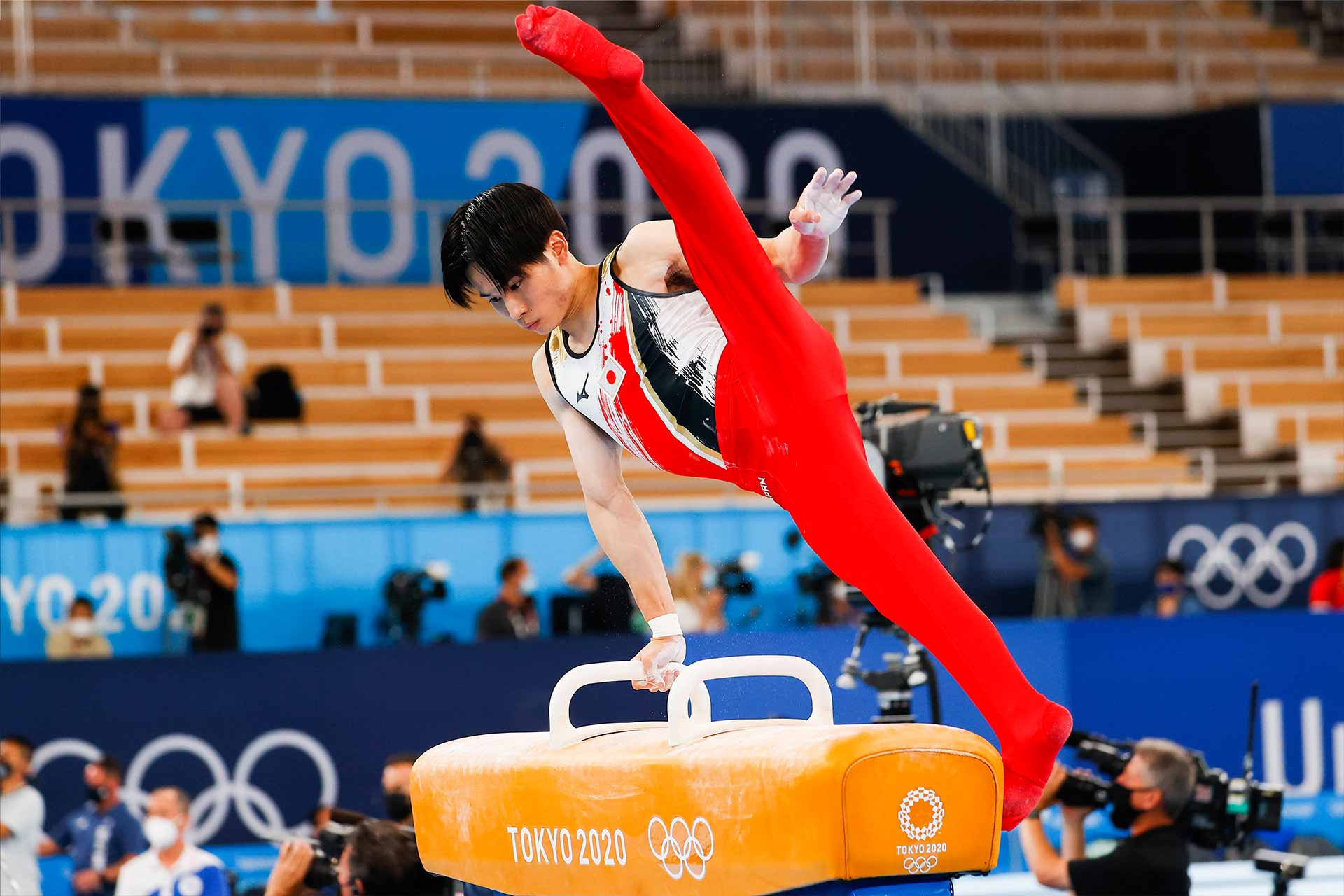 And with a full heart, the team won the silver medal and you also won the bronze in the individual pommel horse event.
"Of course, I was aiming for gold in both the team and individual events. I definitely gave it my all, but to be honest, I was left with a sense of frustration. In the team competition, we won the silver, but were only 0.103 points behind the ROC (Russian Olympic Committee). I learned the hard way that dreams don't come true that easily. But that result has only made my desire to reach the top at the Olympics even stronger. So, my goal for the Paris 2024 Olympic Games is to get a gold medal. Right now, I'm practicing with the feeling that my entire career in gymnastics rides on making that dream a reality."
"I Want to Use my Skills and Experience to Help Future Generations"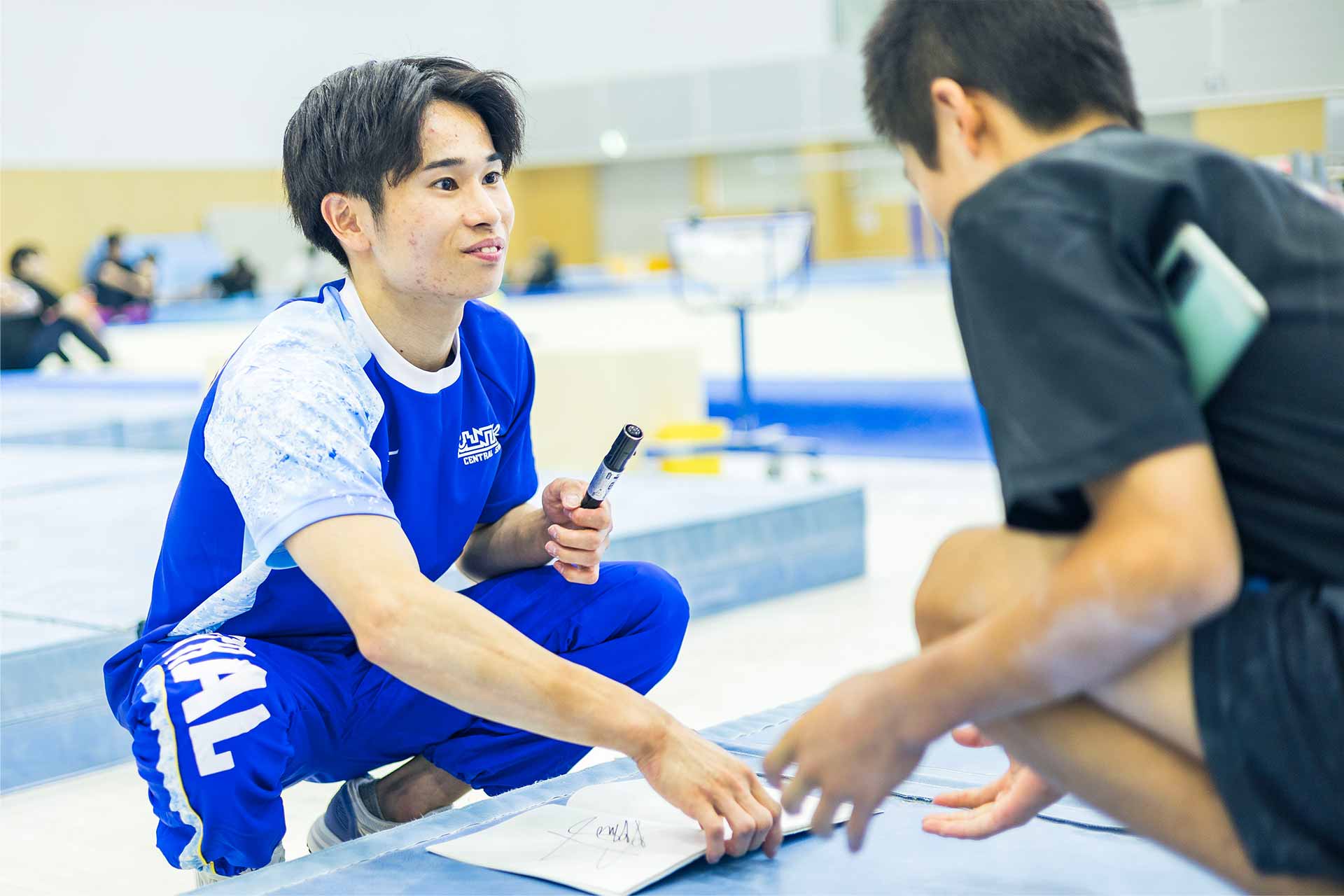 As a competitor, what are some of the goals that you are striving for?
"'Don't make mistakes' is already my base, so what I'm working on now is further improving the 'beauty' of my gymnastics. In gymnastics, you receive a combination of two scores: a D score, which is for the difficulty and composition of the routine, and also an E score, which is for how well the performance was executed. I'm working on improving my E score. These days my everyday practice focuses on doing gymnastics that is beautiful and free of mistakes. That being said, I also have a growing desire to make this experience of mine useful to the gymnastics and sports world. I'm in graduate school right now, so I'm both studying and practicing, and for my dissertation I'm working on preserving my gymnastics skills in video, pictures, and words, using myself as a test subject."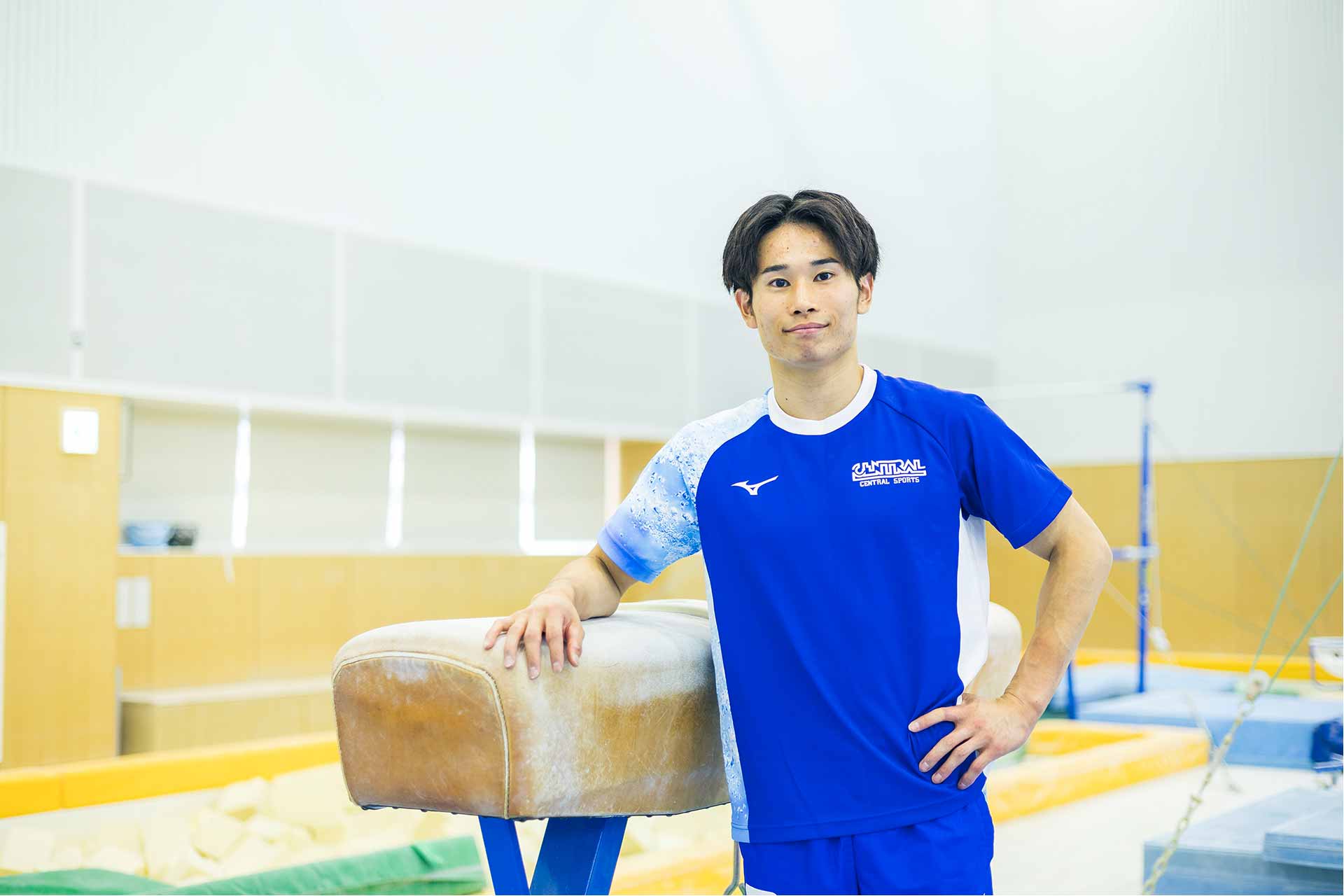 Recently, the number of foreign tourists visiting Tokyo to watch sporting events has been increasing. Do you have any Japanese food recommendations for these visitors?
"I've heard that Japanese ramen is quite popular among foreign visitors, but what I would like to recommend is Japanese soba noodles. They're noodles as well, but healthier and a Japanese food with a long history. I particularly recommend tempura soba. The combination of the hot tempura and the feel of the noodles as you swallow them is outstanding, and it's one of my favorite foods. So, I encourage everyone to try tempura soba when you come to Japan."
<Profile>
KAYA Kazuma
Born in 1996 in Chiba Prefecture. Started gymnastics in the second grade, and in Grade 11 won the individual all-around competition at the 30th National High School Gymnastics Championships. While a student at Juntendo University, he represented Japan for the first time at the 46th World Artistic Gymnastics Championships in 2015, winning gold in the men's team event and bronze in the men's individual pommel horse. In 2020, he won his first national title at the 74th All-Japan Artistic Gymnastics Individual All-Around Championships. At the Tokyo 2020 Olympic Games, his first Olympic appearance, he led the men's team to a silver medal in the men's team competition as the team captain, and also won a bronze medal in the men's pommel horse competition.