"I want to show that I can still be a world-class athlete even as I get older..."
Winners of the decathlon are known as the "Kings of Athletes" because of the extreme demands of this two-day event, which includes all the elements of track and field: running, jumping, and throwing. Keisuke Ushiro, 8 times winner of the Japan Championships in Athletics and twice in a row winner of the Asian Games, is nationally known as the leading figure in decathlon. We asked him, who competed at the London 2012 Olympic Games and the Rio de Janeiro 2016 Olympic Games, about the appeal of the decathlon and his recommendations for spots to visit in Tokyo.
Making the most of a powerful throwing technique to take on the world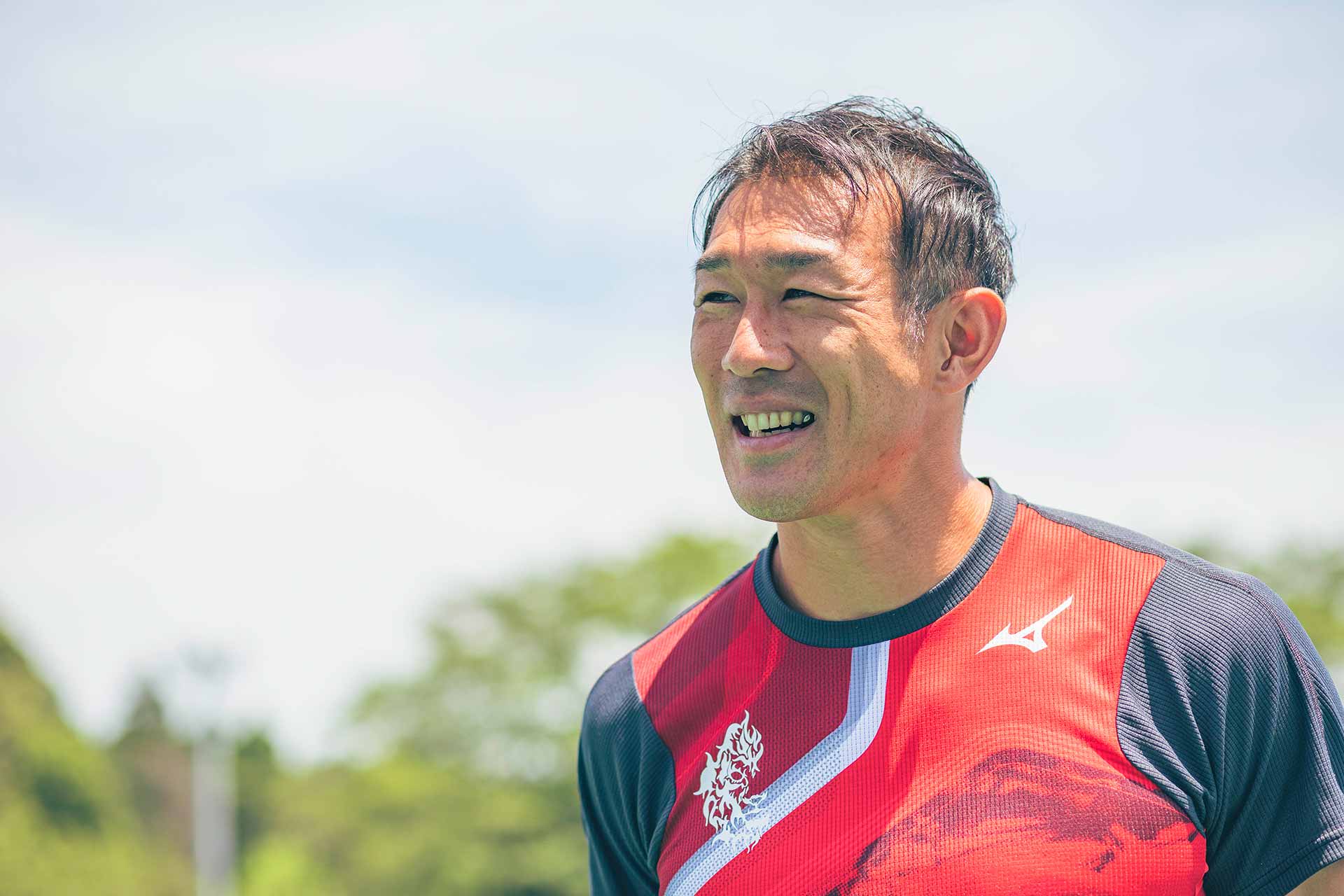 At 196cm and 95kg, Keisuke Ushiro takes advantage of his extraordinary physique and athletic abilities, above the Japanese standards, to compete in decathlon. We asked what it was that made him take up track and field.
"I was pretty good at sports as a child. I was a member of the dodgeball team when I was in elementary school. My large physique, fast feet, and ability to throw the ball made me a good player to a certain extent. But in team sports, it doesn't matter if just one player is particularly skilled. Just as I was starting to feel how difficult it is to win as a team, there was a high jump event in PE at school, and I became the best in my class. This made me realize that in track and field, I could fully demonstrate my individual strength. That was a big reason why I decided to pursue track and field. Also, my homeroom teacher encouraged me to take up this sport seriously at junior high school because there was a famous track and field teacher coaching there. That boosted my self-confidence."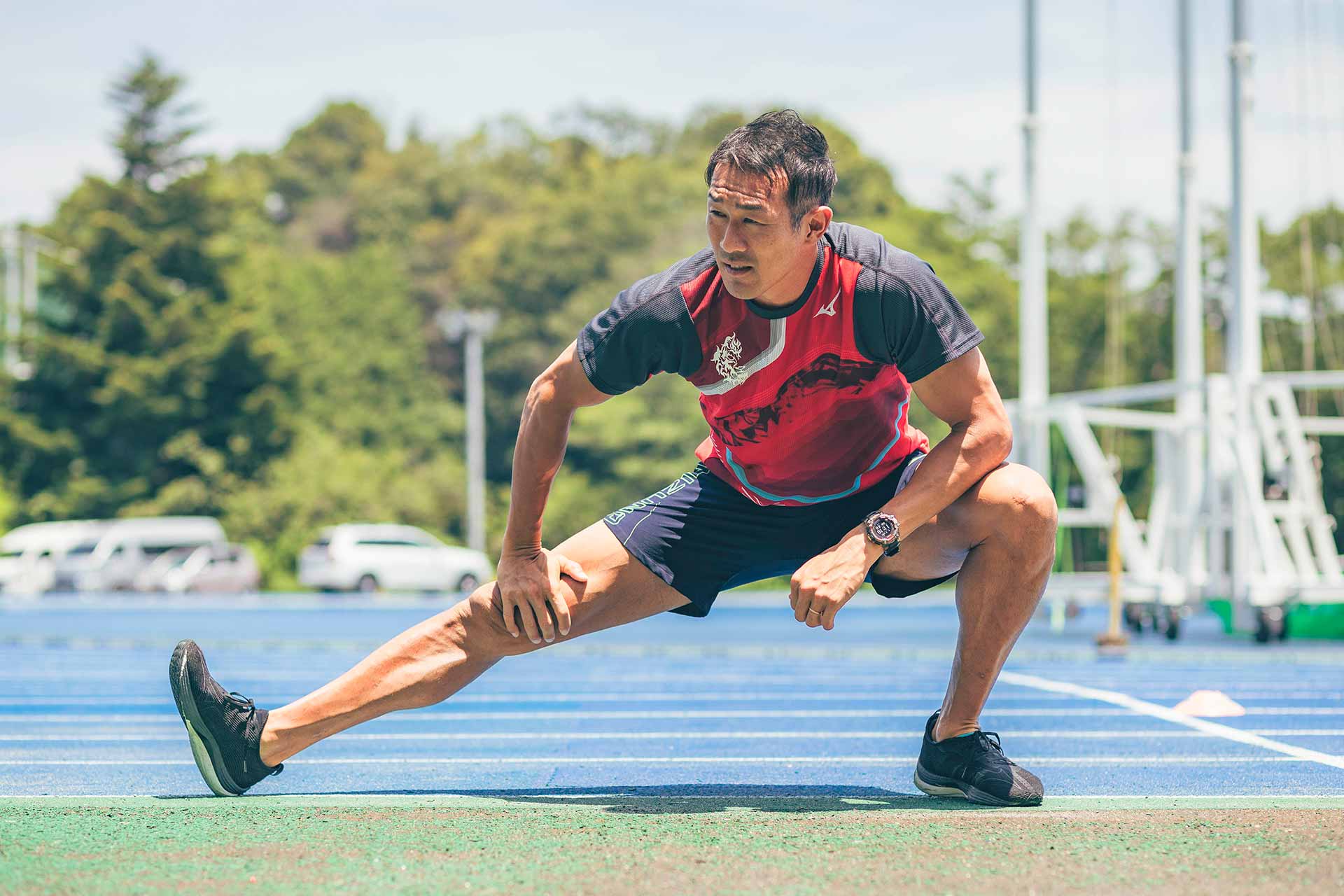 After starting track and field in junior high school, Ushiro quickly distinguished himself in the octathlon, which he attempted in his second year of high school.
"At the end of my second year of high school, the track team coach approached me about competing in the octathlon event. Prior to that, I had mainly focused on the high jump and javelin and had yet to develop my skills in other events. I decided to get a taste of the events. I first competed in the Hokkaido Games, where I unexpectedly set a new high school record. Soon after that, when I competed in the Inter-High School Championships in the third year of high school, I came in second place. I felt it would be a great achievement if I could make it to the national championships, so when I suddenly came in second place in the national championships, I thought that if I worked seriously at it, I could eventually become the Japanese champion, and maybe even go on to compete at world level, so I began to take the decathlon seriously during my time at university."
Facing competition under extreme conditions makes every event fresh and new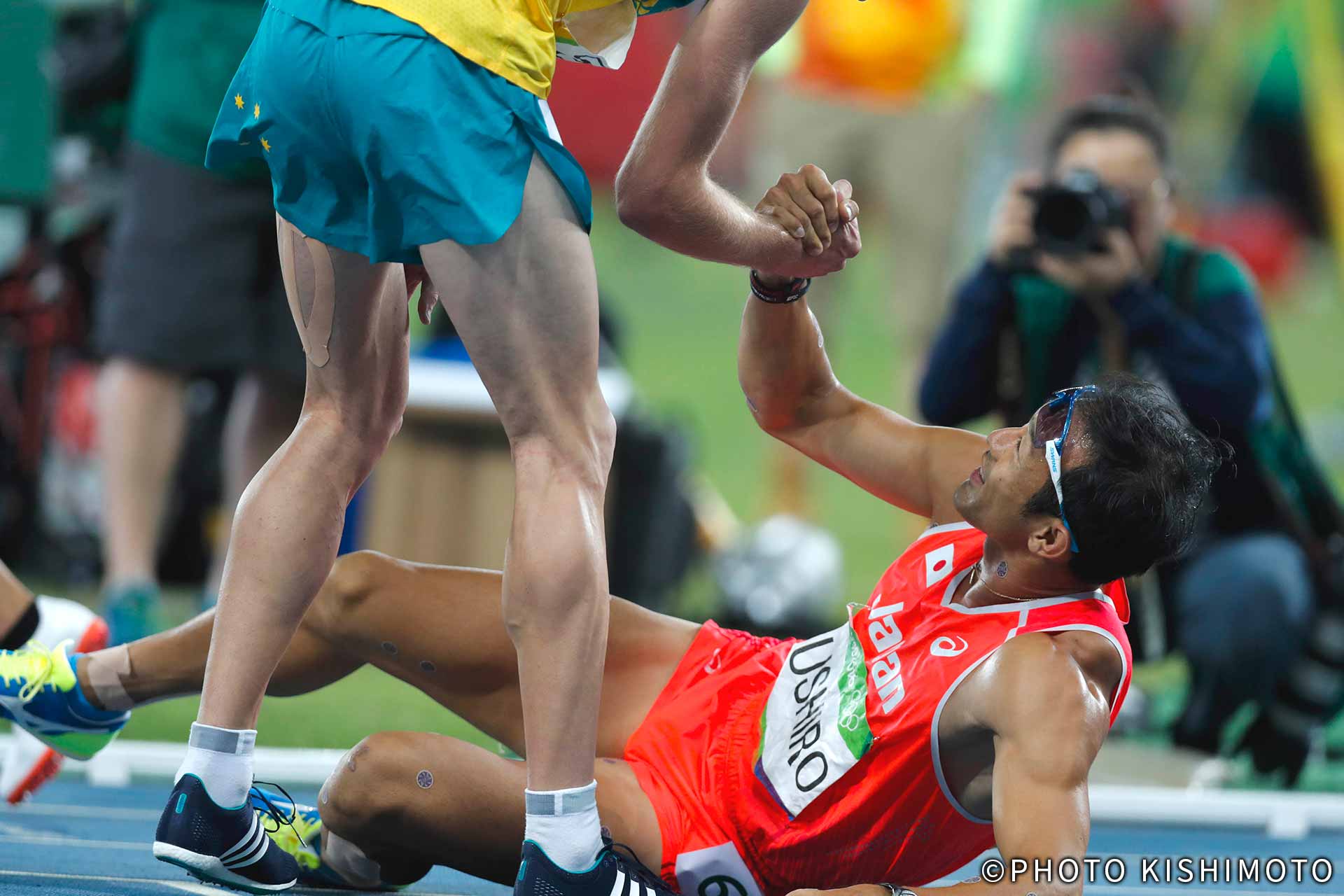 Competition in the decathlon, a mixed event where competitors battle for aggregate scores in running, jumping, and throwing, is extremely tough. As an athlete, what attracted you to the decathlon?
"It's just so cool to be able to do anything! However, by the end of the 10 events, the body is in an extreme state of exhaustion. There is no other feeling like the sense of accomplishment when you finish the 1,500-meter run on the second day, even though you are completely shattered.
I give it my all in every single race so that I never think back and say, 'I could have done better,' so every race feels fresh and new, and I always feel a sense of accomplishment. That's why champion decathletes are acclaimed as Kings of Athletes."
To rise to the top, you need a king's physical, technical, and mental strength...
"Yes, or to put it another way, it is important to have a well-balanced ability to take on any event. Each athlete has their unique individuality. Some athletes compete without expressing any particular feelings, while others, like me, cheer loudly and concentrate on their own performance. Rather than just looking at numerical records, such as how fast the athletes ran the 100-meter sprint or how high they jumped, I think spectators will enjoy watching the competition even more if they pay attention to how the athletes do their best in the ten events over the two days while harnessing and developing their own strengths and weaknesses."
Overcoming injury to become flag-bearer at the Rio 2016 Olympic Games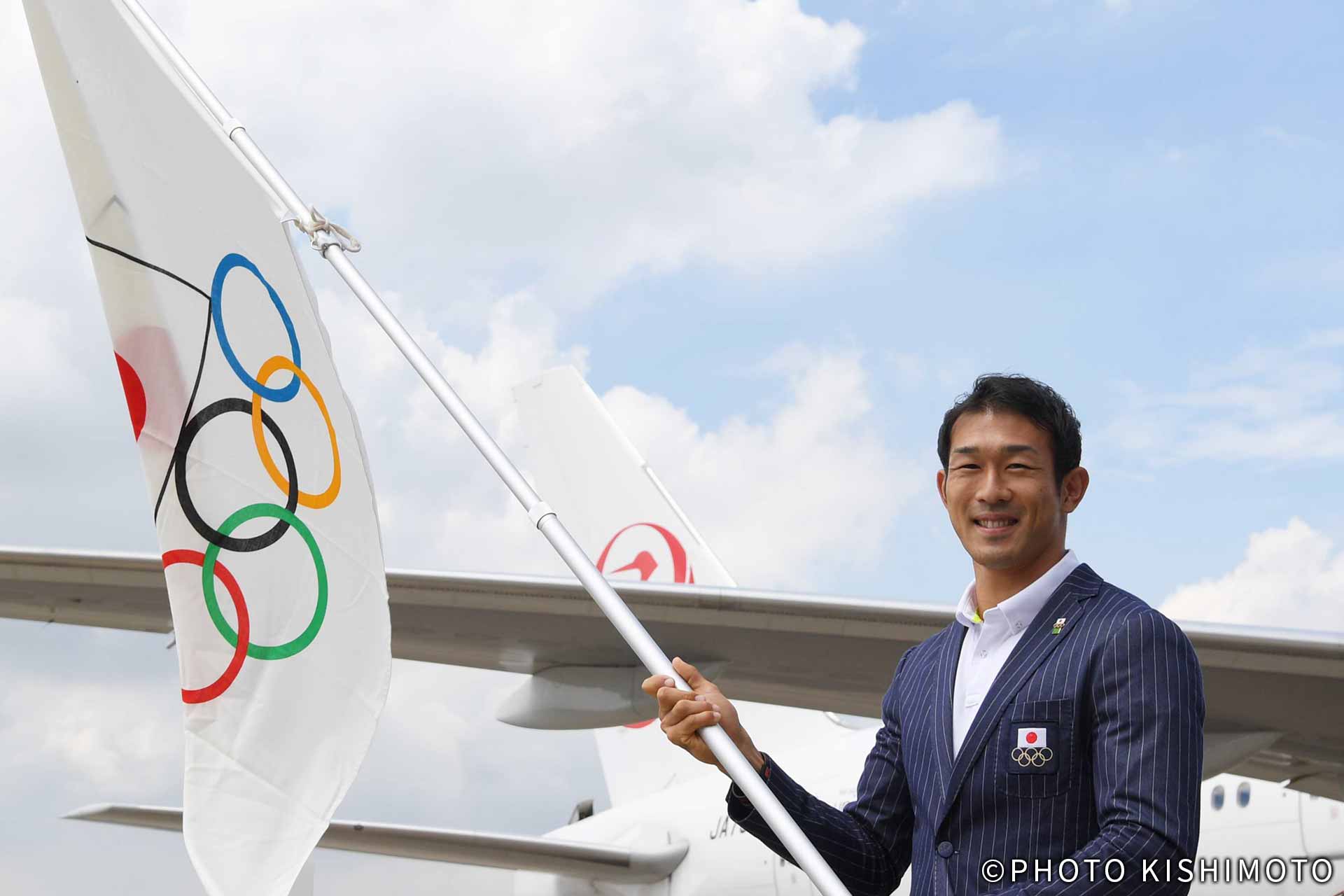 You participated in the London 2012 Olympic Games and the Rio 2016 Olympic Games, and you were a flag-bearer for both the opening and closing ceremonies of the Rio 2016 Olympic Games…
"The Rio 2016 Olympic Games was a special occasion for me as I experienced many things. To begin with, two months before the Games, I broke my left thumb. The doctor told me that I could not make it to the Olympics. Still, I managed to find a way to undergo surgery, and within a month, my thumb healed. So, it was settled: I would be going to Rio de Janeiro. Afterward, I went out with my family and the call came in asking if I would serve as a flag-bearer. Understanding that there would be no other opportunity like this, I was delighted to accept the offer. In fact, bearing the national flag of Japan in this huge stadium was the most overwhelming experience I had ever had. My legs shook, and I kept thinking, 'If I fall down here, the whole world will laugh at me.' However, thanks to that supreme experience, I never felt nervous about anything that would come after that."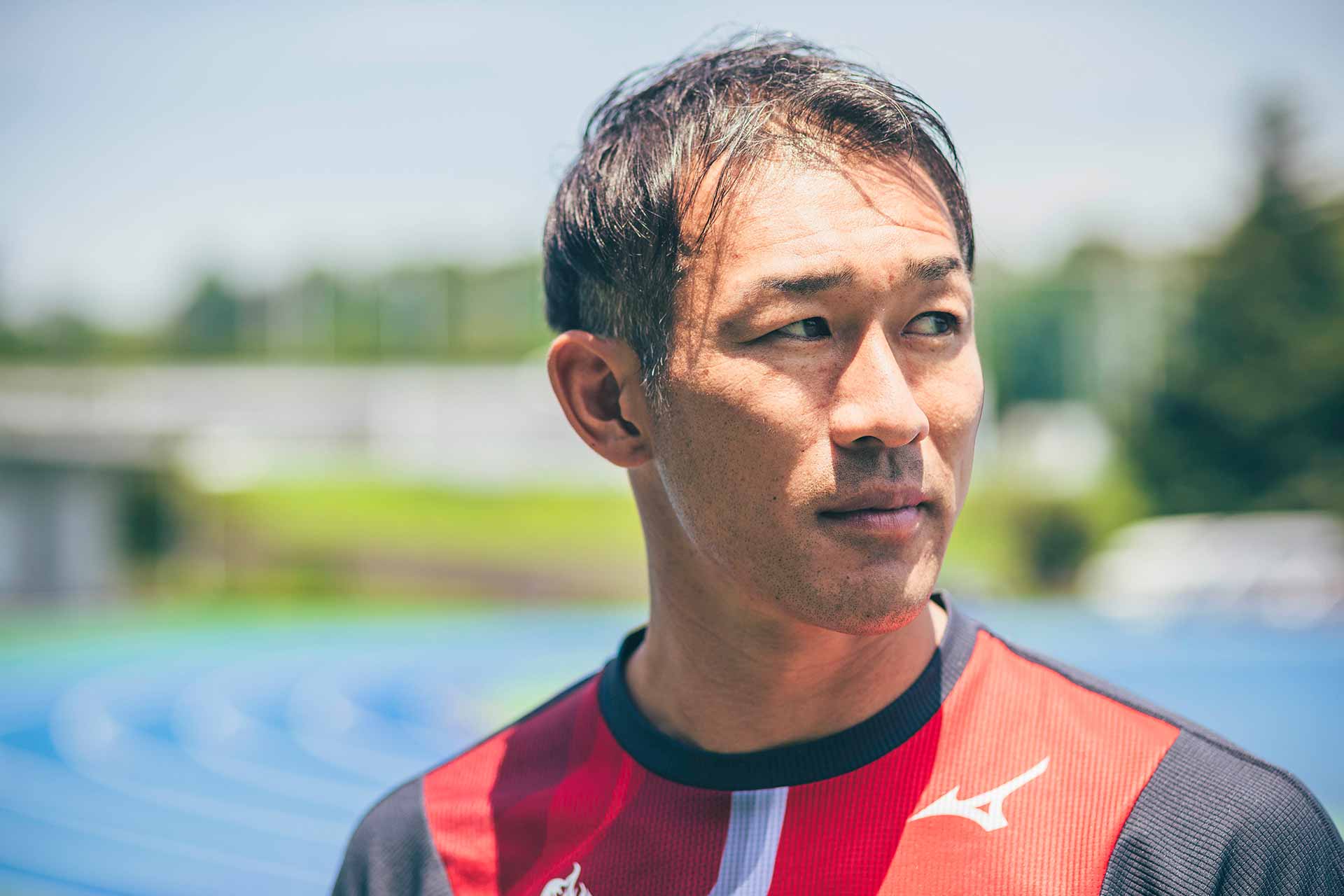 Although you placed 20th in the event, you did very well, recording your highest score in an international competition…
"I set that record while overcoming an injury, so it gave me a sense of my potential. It has always been said that Asians are at a disadvantage regarding their physique in track and field events. Yet, we have been striving to hone our fine skills like a Samurai warrior and continue to explore paths to victory in our own way through diligent and steady efforts. The best example of this is the 4×100-meter men's relay, in which Japan won the silver medal at the Rio 2016 Olympics Games. Even though their individual 100-meter records were not good enough to win a medal, they won the relay by refining their baton technique. This is a wonderful thing. At the Tokyo 2020 Olympic Games, Su Bingtian of China made headlines when he reached the semifinals with a time of 9.83 seconds, shaving 0.08 seconds off the Asian record. Each time I witness the great performances of athletes in other events, I strongly feel that the potential for medals still exists in this very event, the decathlon, and even if I do not excel in one event, I can still reach the top if I hone my skills to achieve a well-balanced record in multiple events. This is what gives me confidence in myself for the future."
Akigawa Valley, surrounded by nature and hot springs
Currently, while pursuing your career in athletic competitions, you are also working as a university lecturer to nurture younger athletes. Please tell us about your future goals.
"My goal is to compete in the Japanese Championships with the athletes I have trained. Being who I am now, I can teach them not only with theory but also by demonstrating to the maximum extent of performance I am capable of. As long as l have energy left in my body, I hope they will learn something from my relentless efforts and aim for even higher performance levels. But as I get older, I can no longer do some of the things I used to find easy to do, and it takes time to recover my strength after a competition. I hope to continue competing as long as I can while dealing with these changes and making adjustments to my physique through diet and other means. I also want to demonstrate through my achievements that I can work toward becoming a world-class athlete even as I get older.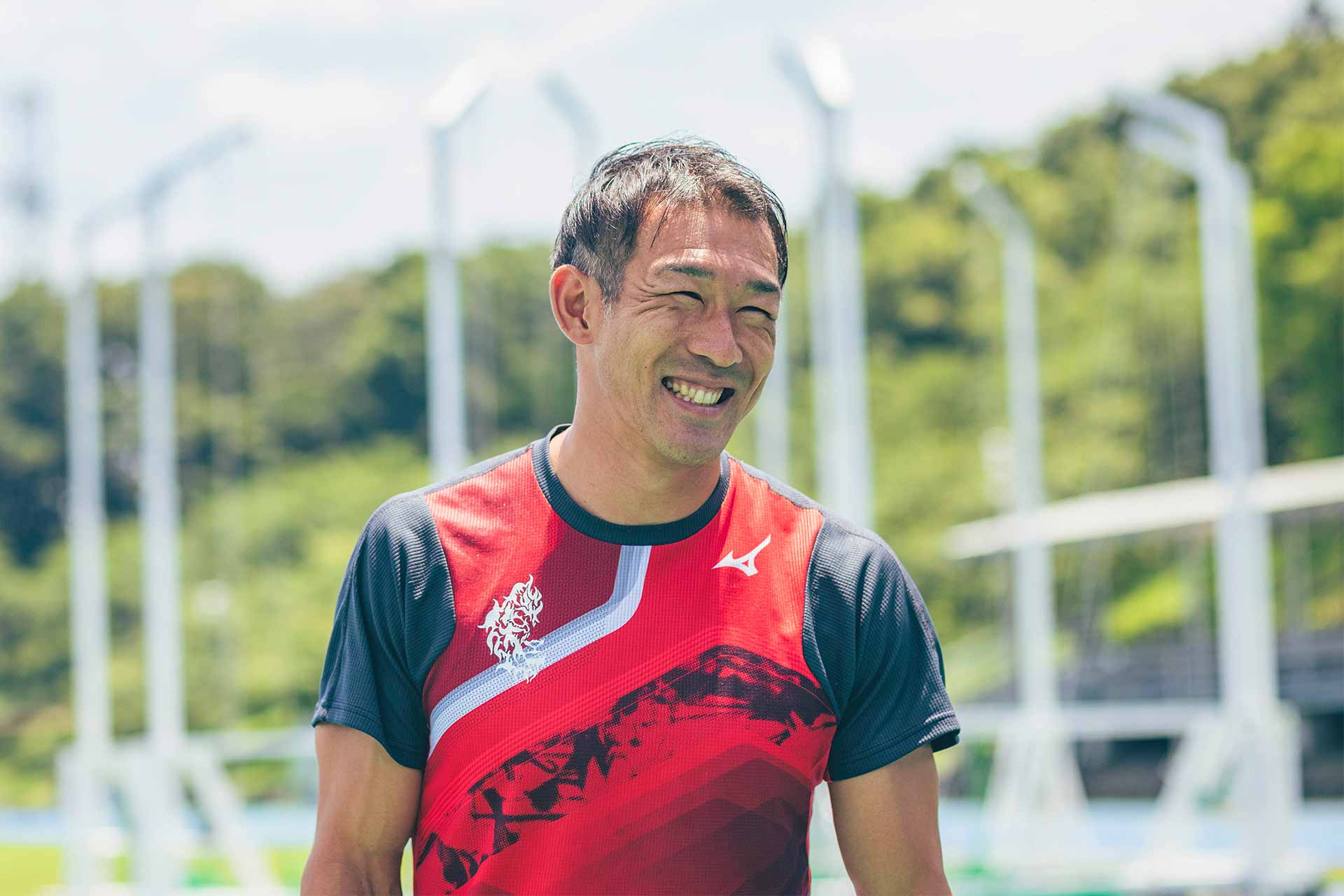 You are currently based in Tokyo, so please tell us about some of your favorite sightseeing spots in Tokyo.
"The Tama area is certainly a good place to visit. It is where Kokushikan University, my alma mater, is located, and where I am currently working as a lecturer. It is about an hour away from the center of Tokyo by train, surrounded by natural beauty and is not crowded either, so you can enjoy a relaxing time there. I particularly like Akigawa Valley Seoto no Yu, where you can enjoy hot spring baths while viewing the spectacular natural beauty of the Akigawa Valley. This is the perfect place to enjoy the unique Japanese hot spring culture while admiring picturesque scenery. Please come and visit if you can."
<Profile>
USHIRO Keisuke
Born in Hokkaido, Japan, in 1986. Ushiro started his track and field career as a junior high school student, then went on to the octathlon as a second-year high school student before progressing to the decathlon as a university student. In 2011, he became the first Japanese athlete to score over 8,000 points in the event, and in 2014, he broke his own Japanese record, scoring 8,308 points. Ushiro made his first Olympic appearance at the London 2012 Olympic Games decathlon event, becoming the first Japanese athlete in 48 years to compete in the event. He performed as a flag bearer for the Japanese delegation at both the opening and closing ceremonies of the Rio 2016 Olympic Games. Besides being a leading figure in the decathlon, Ushiro is also a university lecturer dedicated to nurturing future generations of athletes.