Gold medalist at 14 years old
Swimming is one of the most popular events at the Summer Olympics, and at the Barcelona 1992 Olympic Games, attention was focused on one girl. We interviewed Kyoko Iwasaki, who rose to prominence at 14, about the appeal of swimming, her passion for the Olympics, and her recent activities.
Swimming Expands My World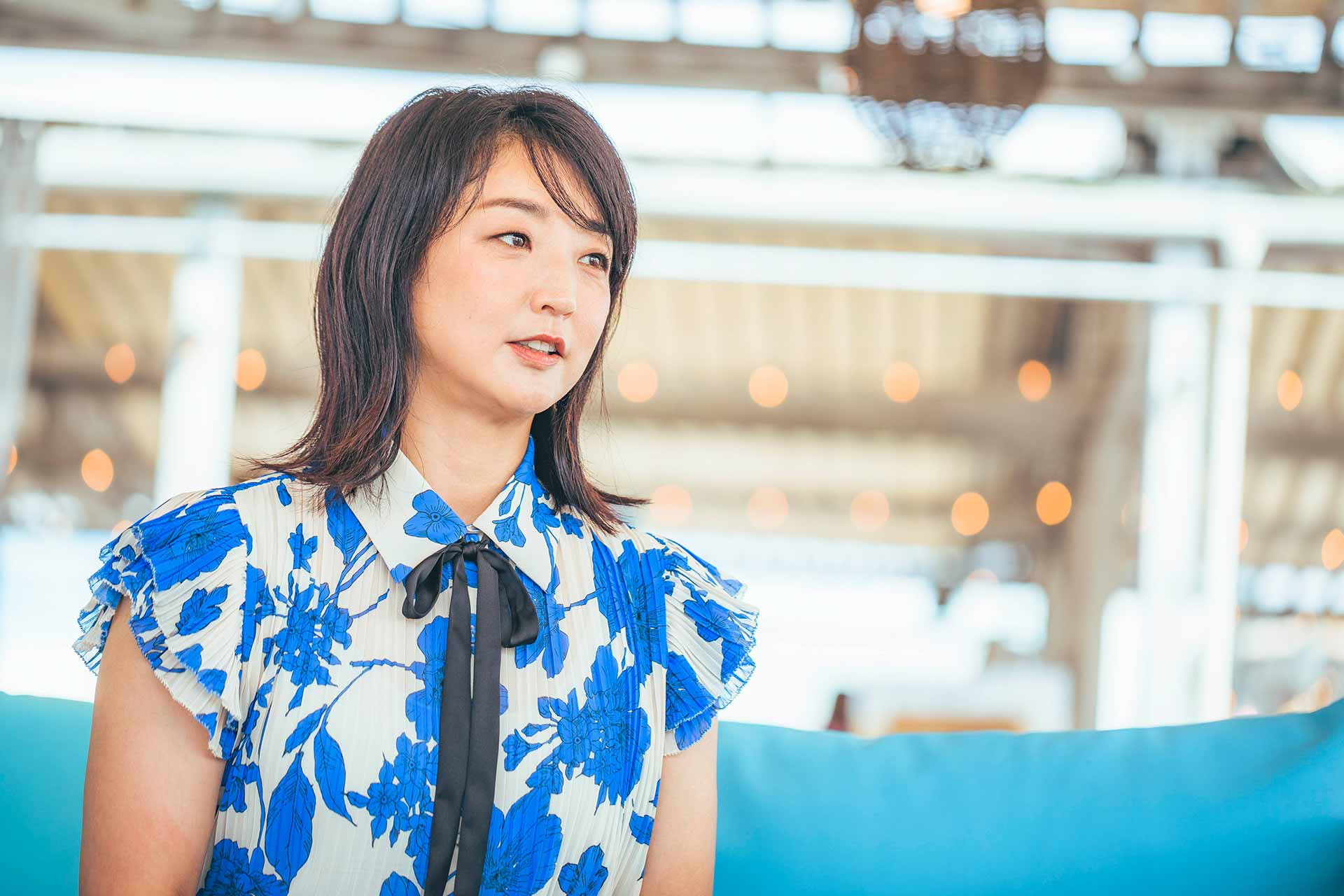 Ms. Iwasaki began swimming when she was five years old, following in the footsteps of her older sister, who had already learned to swim.
"When I was about two years old, my father was diagnosed with acute leukemia. My father fully recovered, but he wanted his children to have strong bodies, so he encouraged my sister to take up swimming, and that's when we both started swimming competitively." Iwasaki explained.
"The more I practiced, the faster I swam, which made me very happy. The fact that I had a goal of moving up to a higher class if I passed the advanced test kept me motivated."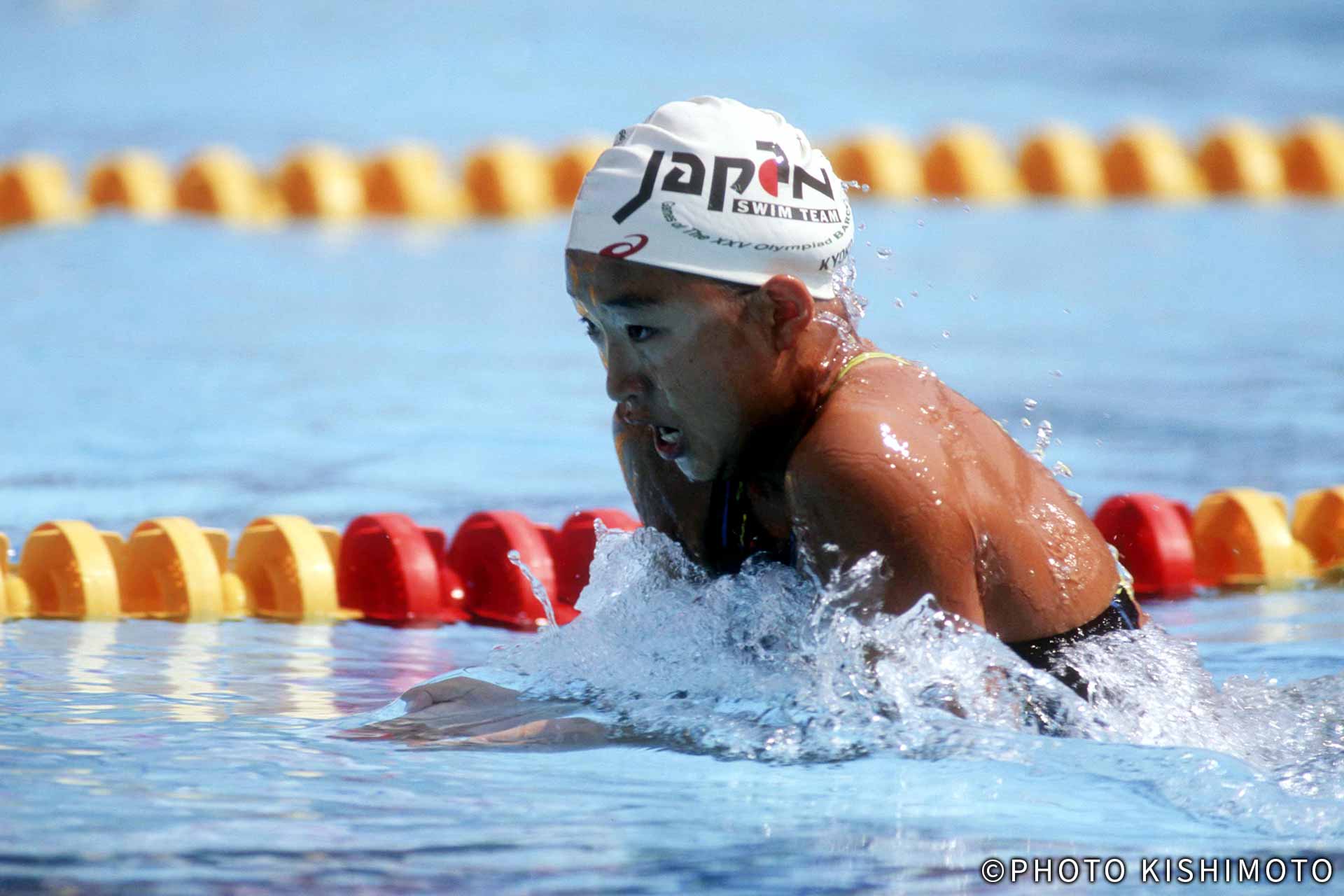 Iwasaki made her first competitive appearance at the Japanese Championships in the 6th grade of elementary school. Then, in 1992, when she had just entered her second year of junior high school, she competed in the Barcelona 1992 Olympic Games as the youngest Japanese athlete ever.
"At that time, I was at the peak of my development. Not only did I break my own record from the qualifying round, but I even broke the Japanese record. In the Olympic final, I finally overtook Anita Knoll, the favorite to win, and set a new Olympic record at the time of 2:26.65."
"I don't know what happened to me," she said. "Many athletes set their sights on the Olympics every four years and work hard daily. In my case, it just so happened that my peak coincided with the Olympics. To begin with, I was only 14 years old. I think it was also good that I could focus on swimming with vigor and without thinking about anything else."
The powerful lessons of sportsmanship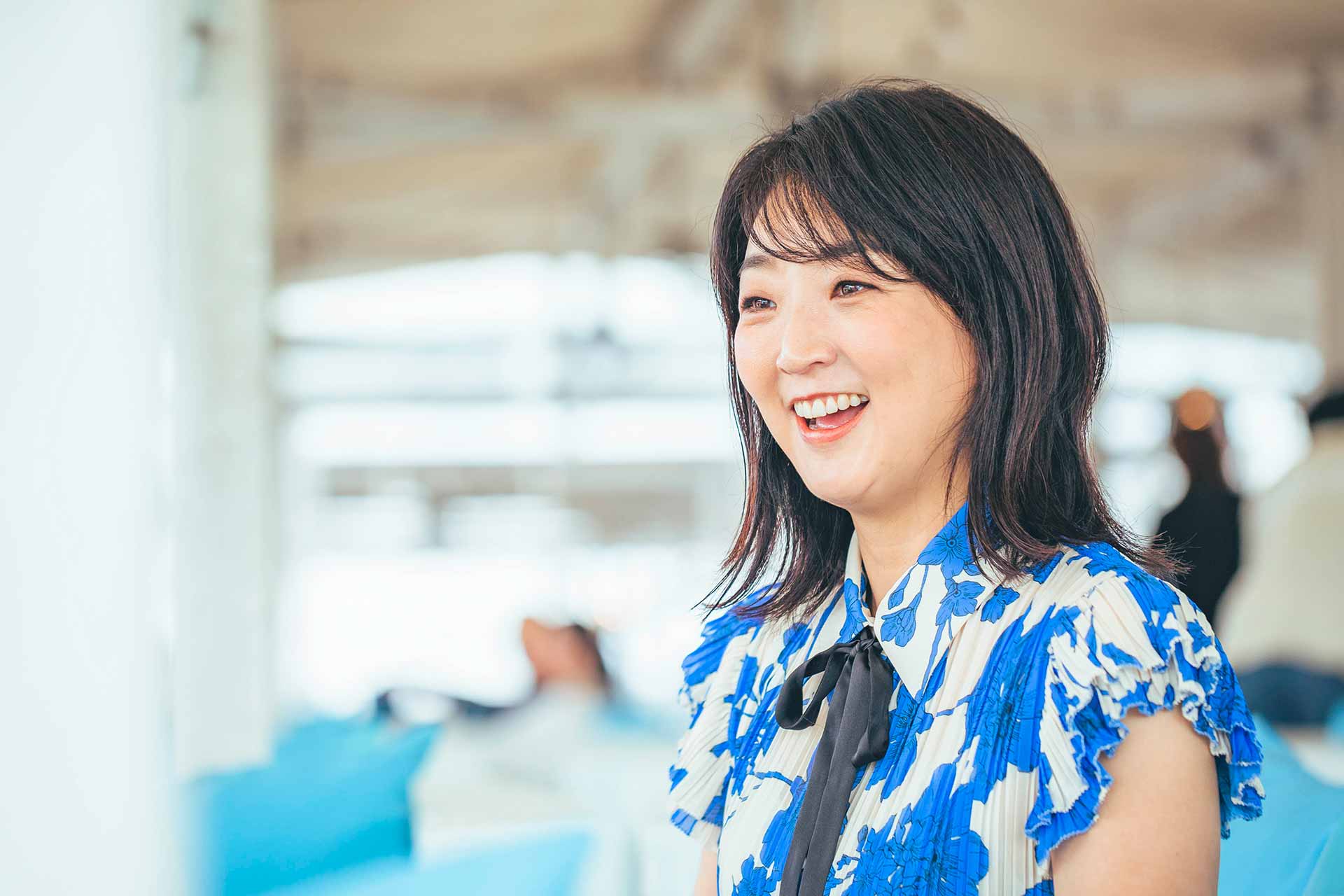 Following Barcelona, she competed in the Atlanta 1996 Olympic Games . She has also reported on the games since then as a sportscaster. From this experience, she gained maturity and deep inspiration.
"The Olympics were a valuable opportunity to learn from athletes from other countries. For example, Eric Moussambani of Equatorial Guinea who swam in the Syndey 2000 Olympic Games and made an inspirational effort to complete the 100-meter swim.
The Olympics was the first time he had swum that distance. We cannot take for granted that swimming pools are close at hand and that we can swim at any time. Many people in the world do not even have access to clean water. It was the first time I realized that."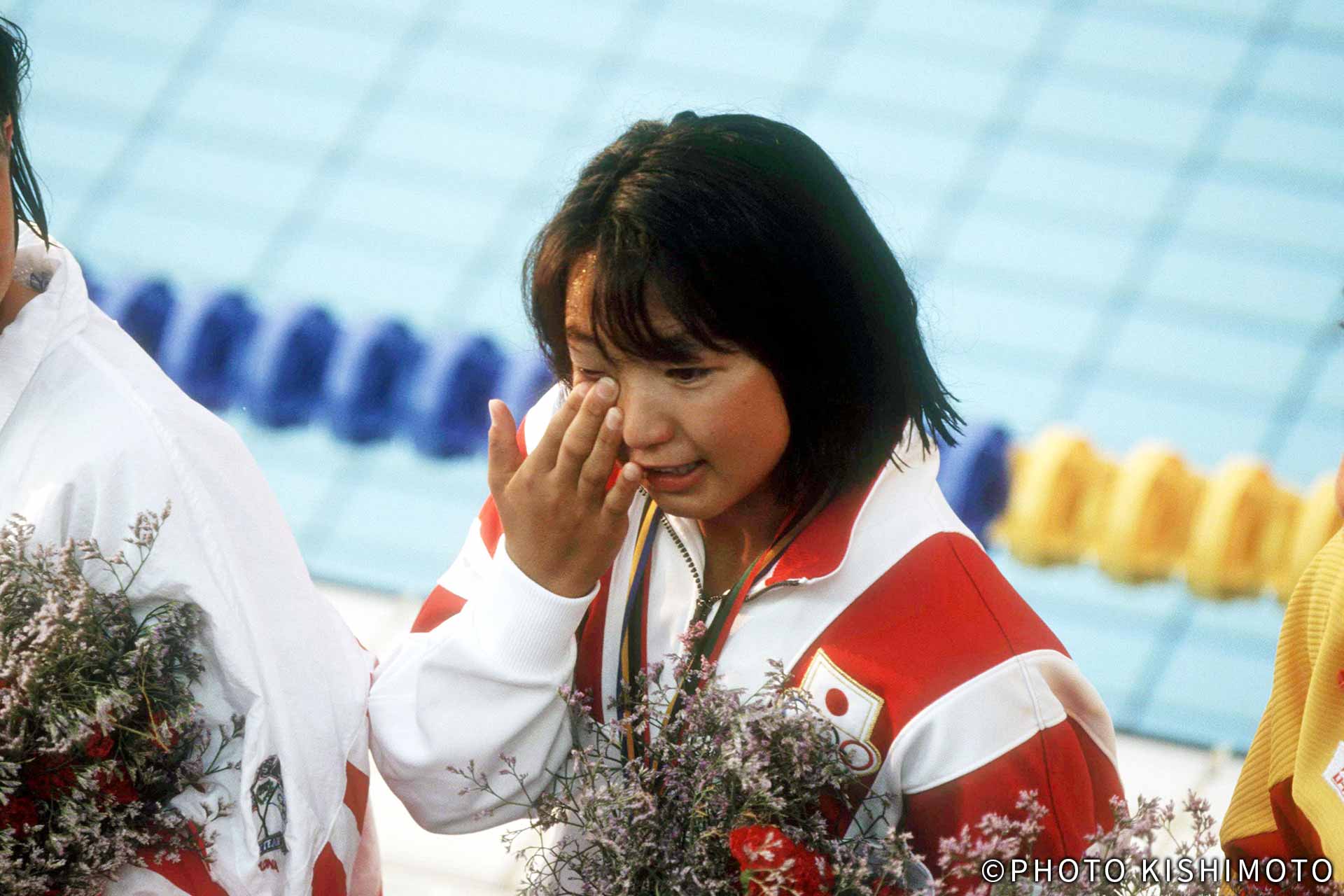 At the Tokyo 2020 Olympic Games, Momiji Nishiya, a skateboarding women's street skater, made headlines when she broke Iwasaki's record for the youngest Olympic medal. These young sports stars are a source of inspiration for Iwasaki.
"It has been almost 30 years since I won the gold medal. Back then, I feel I was still emotionally too young compared to today's young athletes. People like Nishiya are not afraid to compete on the world stage and are very aware of the importance of competing on the world stage. Not only the players themselves but also the coaches and trainers who support them, their training methods, and the environment have all improved, and I look forward to their future."
Swimming is fun for all ages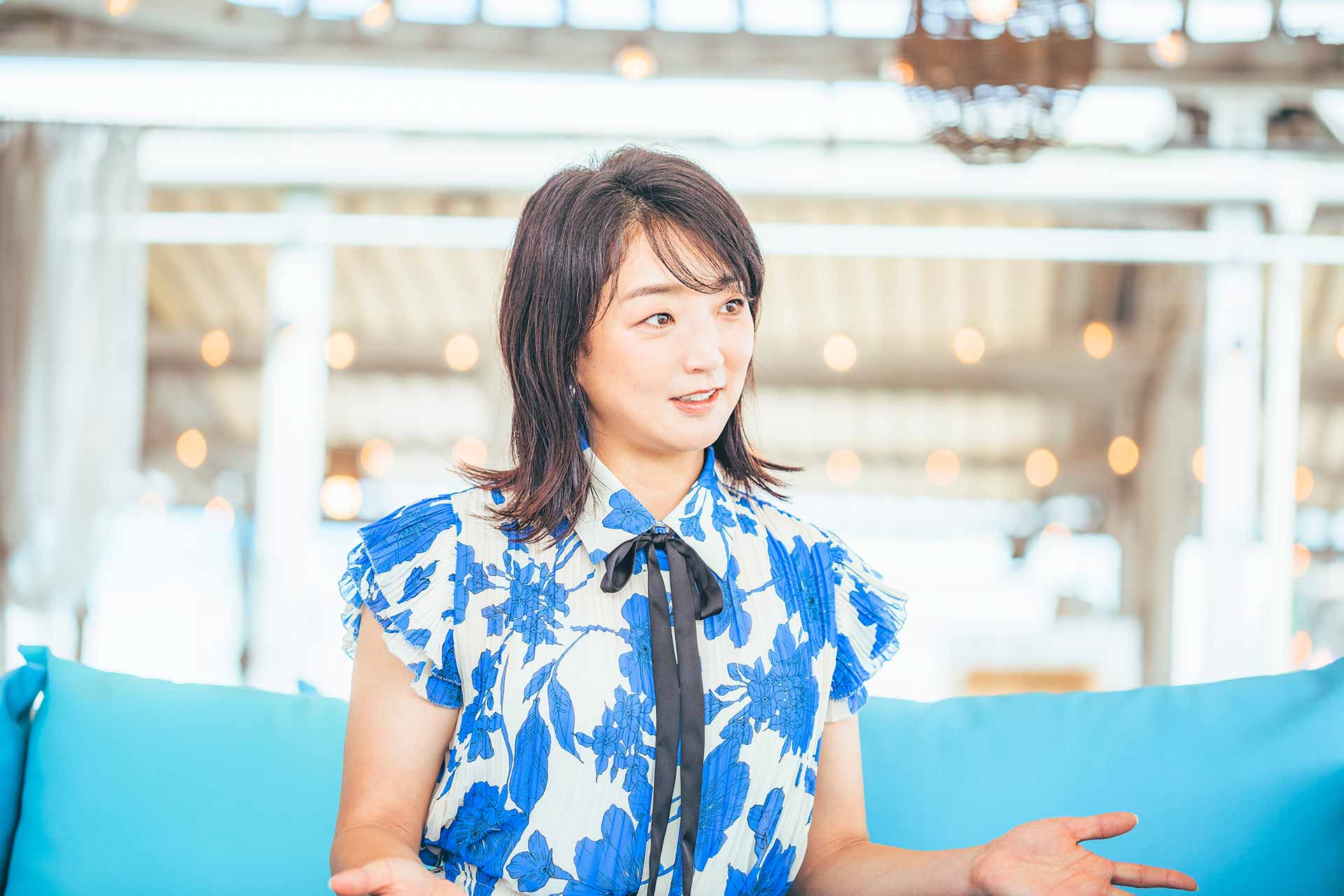 There are various swimming events, but what is it about the breaststroke, in which Iwasaki won the gold medal, that is so appealing and unique?
"In butterfly, Westerners who have the muscle strength to push through with power have a definite advantage," explains Iwasaki. "However, breaststroke is a sport in which even those with less power can aim for the top. In the breaststroke, it is more advantageous to have a smaller body shape, which creates less water resistance, and by mastering techniques such as the use of hands and feet, one can improve one's time. In fact, breaststroke has produced many Japanese gold medalists."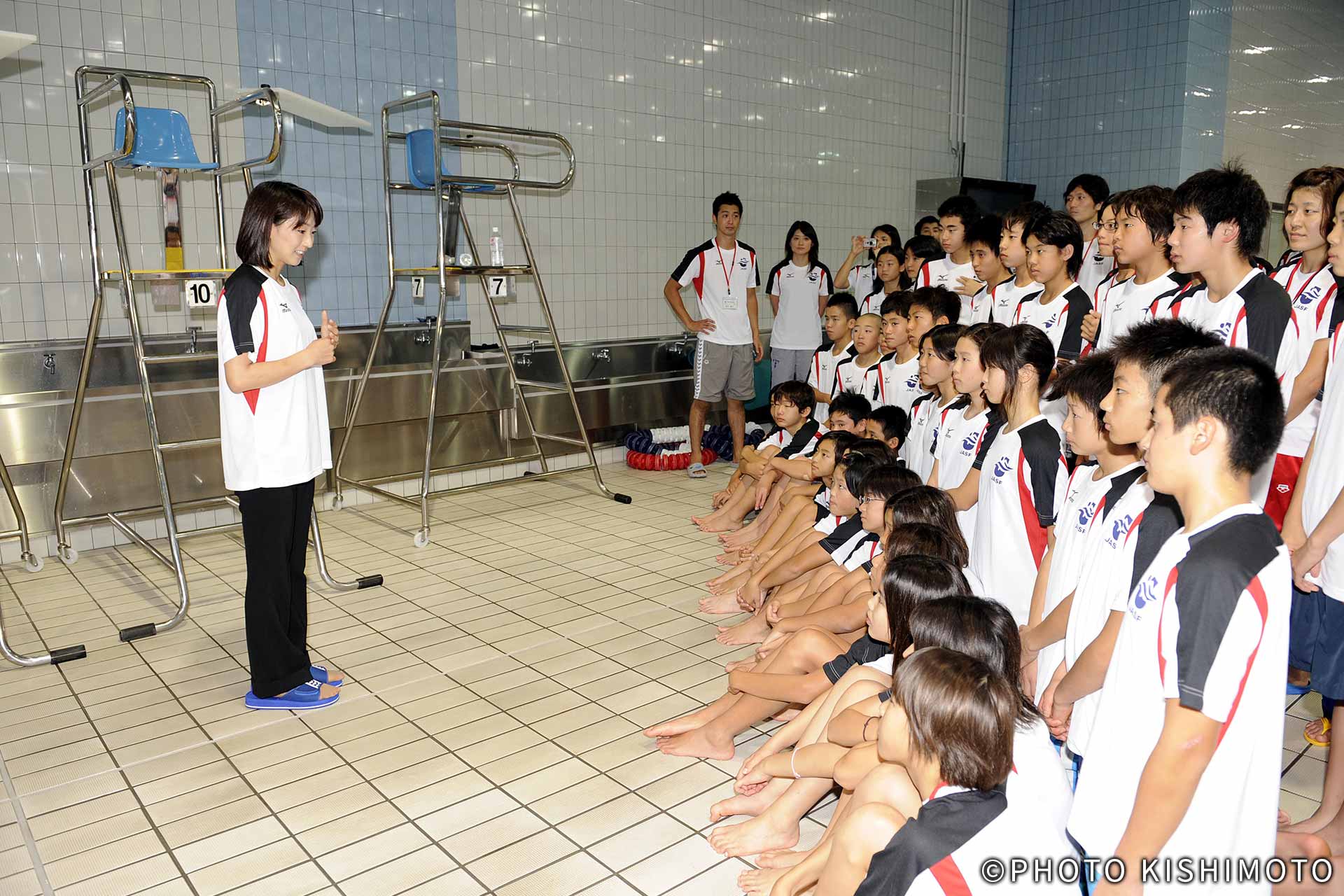 Iwasaki is a passionate spokesperson and advocate for showcasing and conveying the appeal of swimming to children and people of all ages.
"Swimming starts with the excitement of being able to swim, and as you swim longer distances and faster times, you gain self-confidence," she says. " Furthermore, it has the advantage of being used to compete in speed and build physical fitness. Swimming builds your core and lung capacity. Even if you don't swim, just walking in the water is good exercise. Swimming is also great because there is little risk of injury, and anyone can start swimming at any age, from age zero to senior citizens."
Embracing the environment while in the big city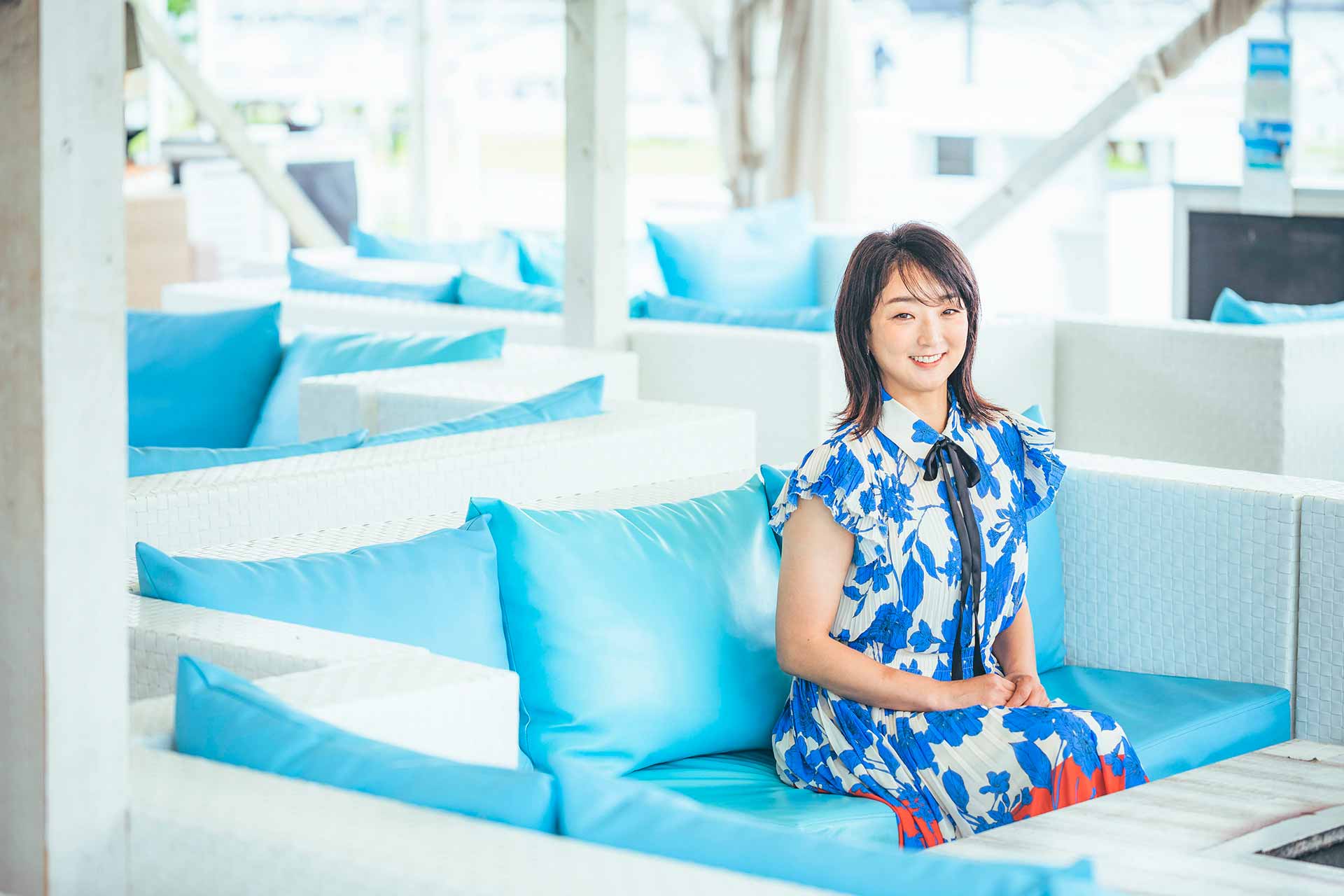 What do you find attractive about the city of Tokyo?
"It is a big city, but there is more lush nature than I expected, even in the city's heart. For example, I often visit Shinjuku Gyoen when I want to relax. Hama-rikyu Gardens is also great! It has existed since the Edo period, and there is a teahouse on the premises where you can enjoy matcha green tea and sweets while admiring the spacious garden. I highly recommend this place for tourists from abroad."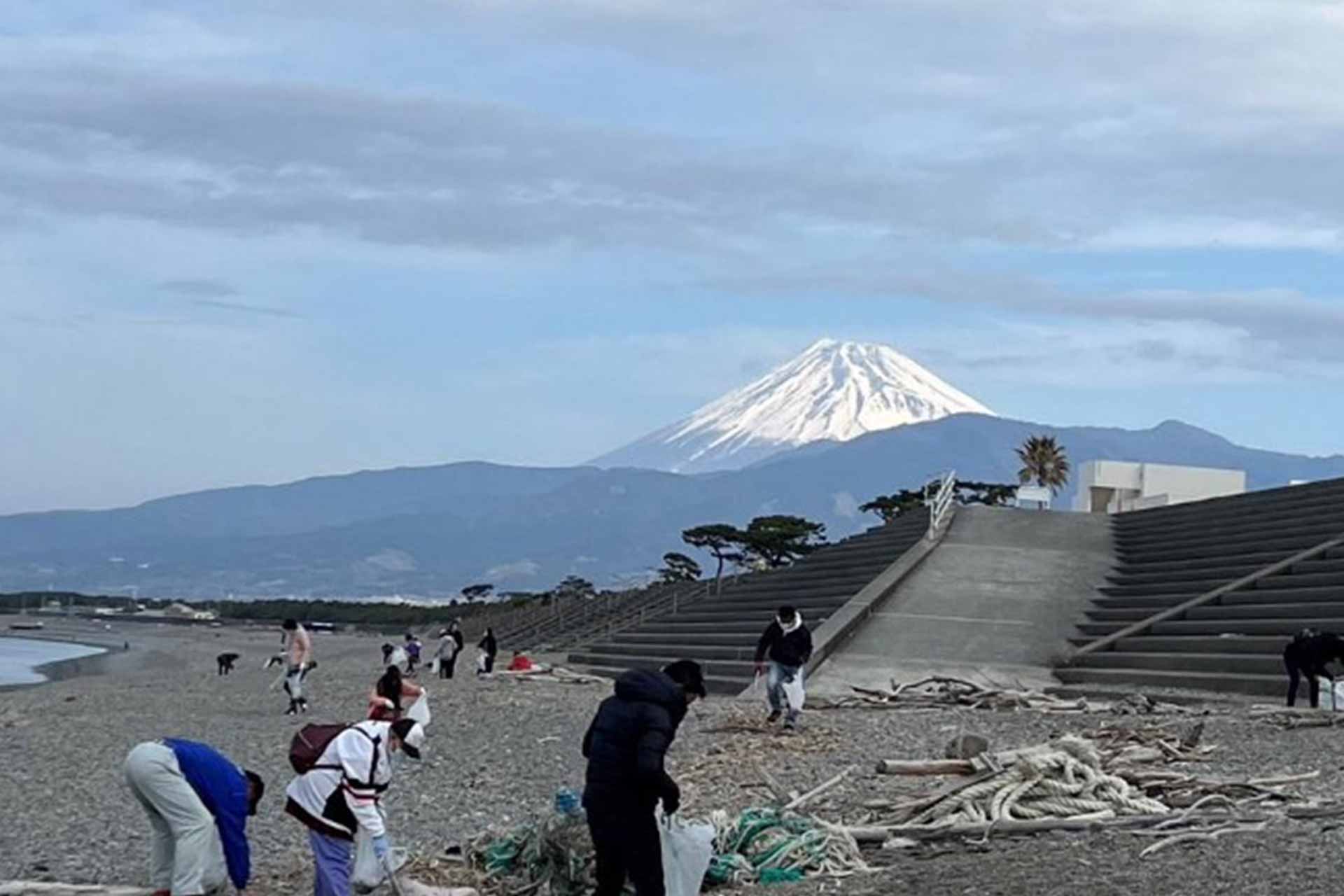 Recently, Iwasaki has been working on environmental issues by organizing beach cleanup activities in Numazu City, Shizuoka Prefecture, where her parents live.
"I have been actively involved with my hometown community since I was 18 years old," she said, "and since the spring of 2022, I have been doing a beach cleanup once a month. Numazu is located about an hour away from Tokyo on the Shinkansen bullet train, but it is a wonderful place with both ocean and mountains and delicious food. I'd highly recommend extending your visit while sightseeing in Tokyo to enjoy the clean sea and delicious seafood and mountain delicacies."
<Profile>
IWASAKI Kyoko
Born in 1978 in Shizuoka, Japan, Kyoko Iwasaki started swimming at the age of five, competed in her first Japan Championships in sixth grade, and won the gold medal at the 1992 Barcelona Olympics at the age of 14, the youngest swimmer in the history of swimming, with a time that broke the Olympic record at the time. She retired from swimming at 20 after the 1998 student championships.

Since her retirement, she has been teaching swimming, and has launched a project to promote clothed swimming lessons(crisis management method to protect oneself from water accidents and flooding), in which she gives lectures and appears at events to teach the joy of swimming and how to play safely and enjoyably in the water. She is also active as a sports commentator.