We want to boost Japan's bicycle culture!
Our navigators this time are Shiki Kuroeda and Saya Kuroeda, brothers who are active in cycling and formed a professional cycling team, "Sparkle Oita Racing Team," in their hometown of Oita, Kyushu in 2021.

They are well-known sprinters in the cycling world and use cycling as a tool to bridge the gap between Kyushu and the rest of the world. We interviewed the Kuroeza brothers and their father, Miki, the team's manager, and GM, about the appeal of bicycle road racing and the highlights of the Tour of Japan to be held in May this year.

Fascinated by the feeling of speed - he entered the world of bicycles.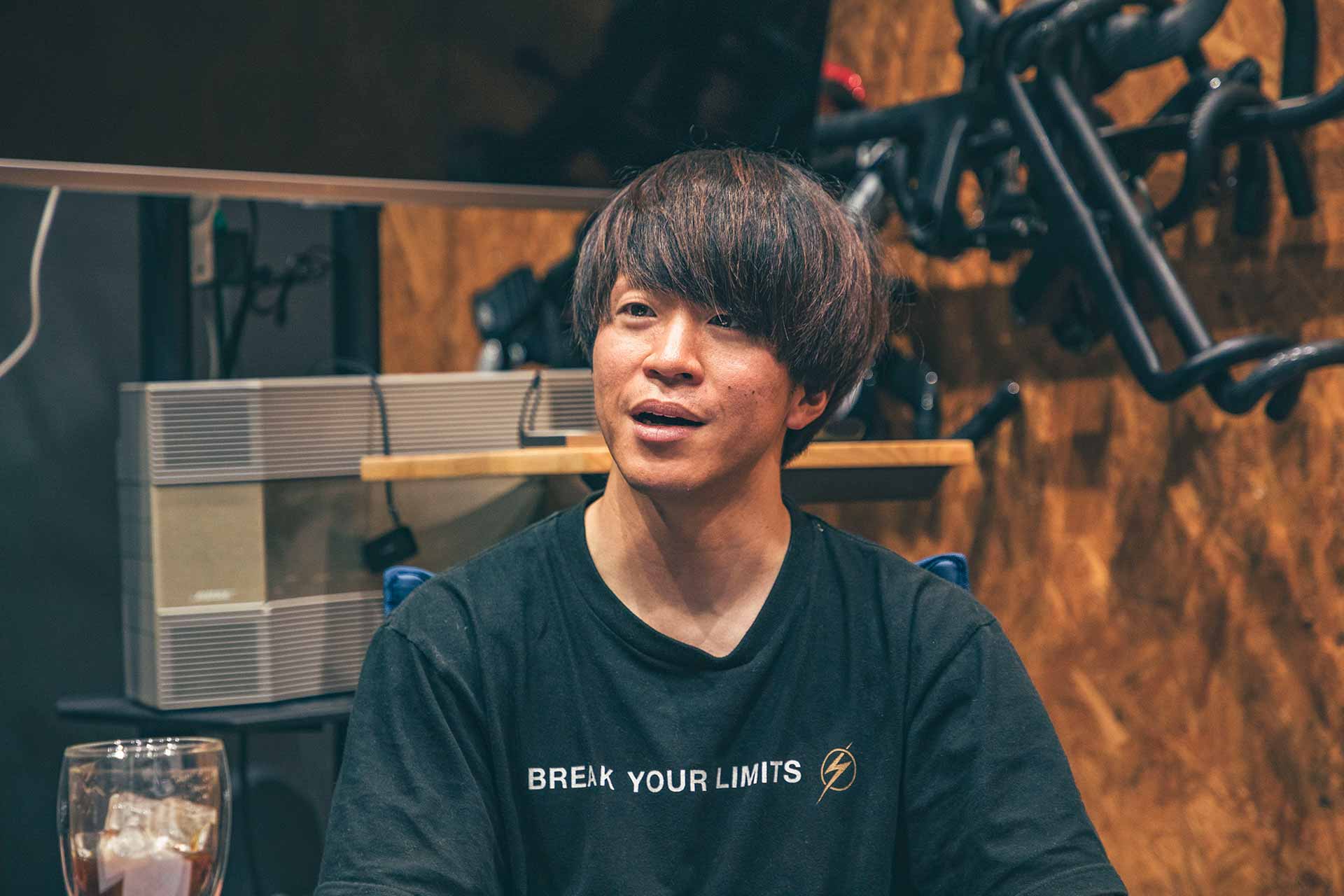 Brothers Shiki and Saya Kuroeda are top road racers. How did you they get started in cycling?
" My father (director and GM Miki Kuroeda) used to participate in bicycle races as a hobby. I used to go camping with my family when I would accompany my father to competitions. While camping, we would ride around in the fields and mountains on the mountain bikes he had bought for us. When I was in elementary school, I experienced the joy of riding a bike and watching competitions, which has led me to where I am today."
Shiki has been competing since junior high school. On the other hand, his younger brother, Saya, did not begin competing in earnest until high school.
"I was more interested in piano, which my mother taught me than bicycles when I was in elementary school," Saya explained. "I was a member of the brass band in junior high school. I thought I would continue my musical career, but I suddenly became interested in bicycles in my third year of junior high school.
It all started when I went fishing with friends on a road bike. When we came to a mountain road, all my friends were huffing and puffing as we climbed the hill, but for some reason, I could go on easily.
"Perhaps it was because I had been riding with my father and older brothers since childhood, but my speed was faster than my friends. I thought, 'Maybe I have a talent,' and suddenly, I started to enjoy riding my bike (laughs). I had been recommended to a high school with a music club, but I wanted to go to a strong cycling school that my brother attended, so I abruptly changed my course of study. From then until today, I have been a cyclist."
Competitions that test individual and team skills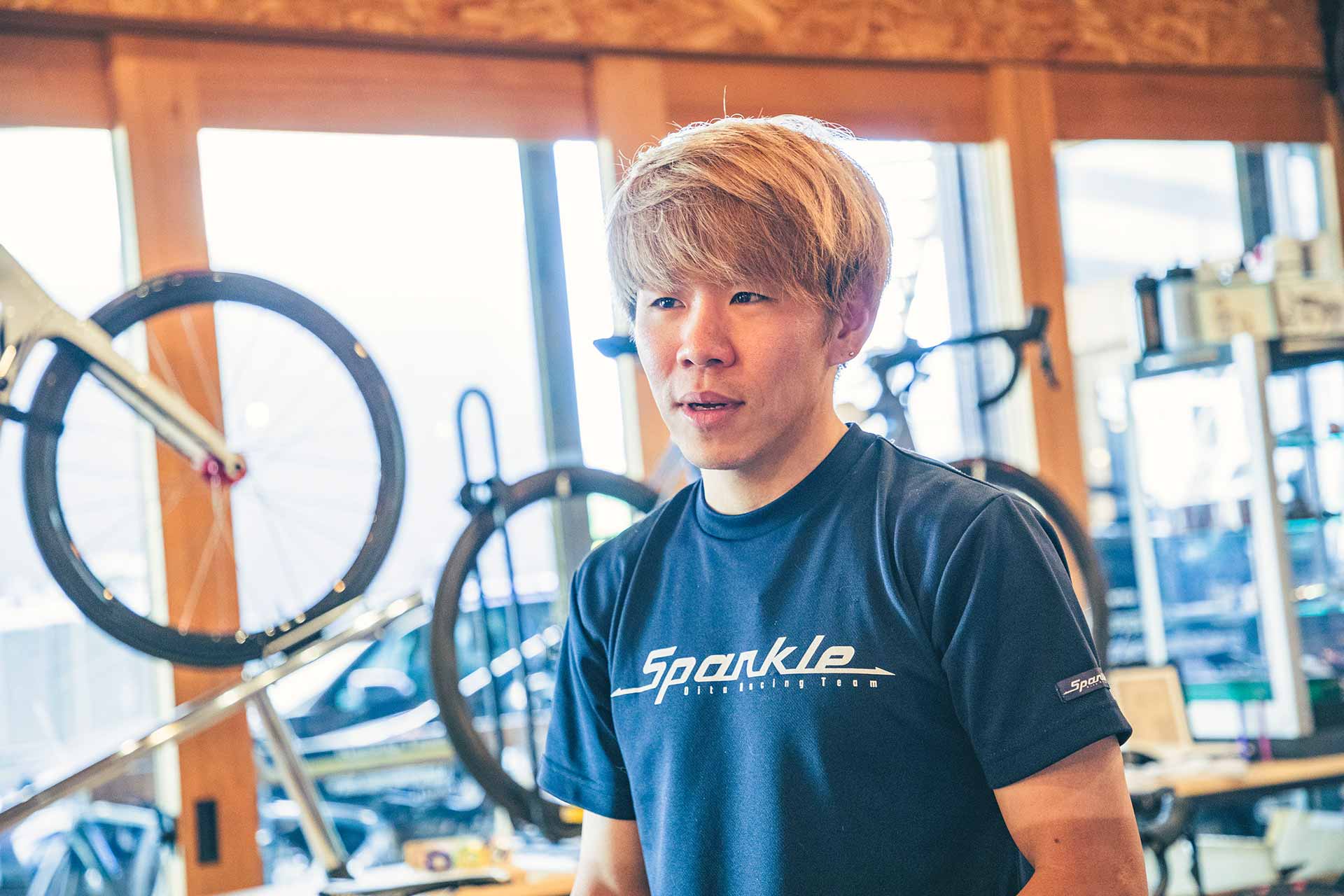 We asked the brothers what they love about cycling from the perspective of two people who have been involved in cycling since childhood and are active on the world stage.
"Bicycles have been used by people of all ages, from children to the elderly. The appeal of bicycles is that they can be used in many ways, from commuting to work, shopping, and other daily activities, to sports and leisure.
"There are two main reasons why I got into bicycles," explains Saya; "One is speed. The thrill of going faster and faster just by pedaling your own feet is something you cannot experience anywhere else. The other reason is the journey you can enjoy through cycling. I once traveled 800 kilometers from Oita to Osaka by bicycle for three days straight. The feeling of riding a bicycle into an unfamiliar city and seeing new landscapes for the first time is addictive."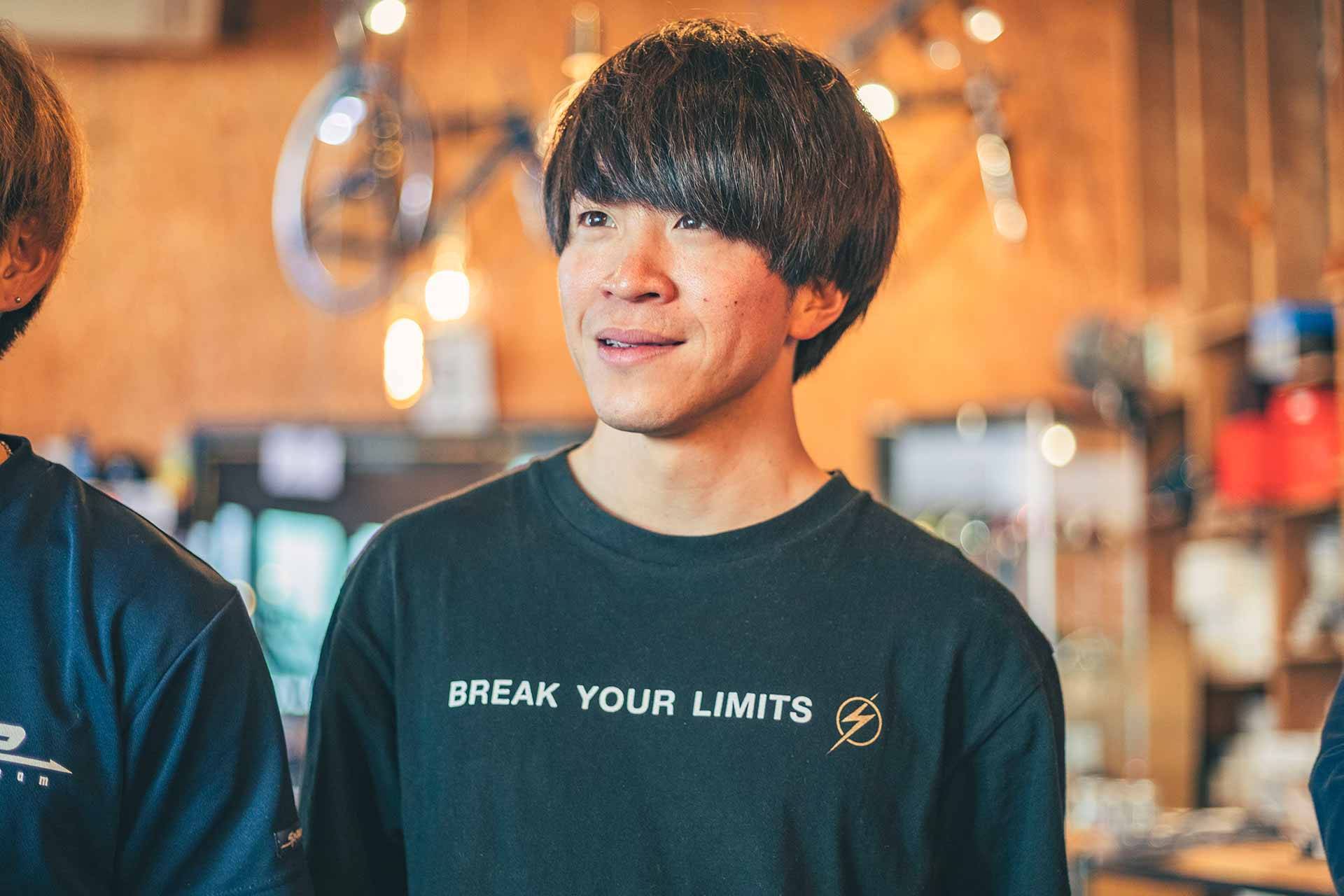 When it comes to road racing, speed is also an attraction. "When you use your legs to reach speeds of 70 or 80 kilometers per hour, it's a great feeling!" Says Shiki.
"In a race, it's not only the individual's speed and technique that make it exciting but also the team's tactics and colors. Within a team, there are roles of an ace and an assistant who supports the ace. Even if I am the one who assists the ace by providing wind protection, if the ace wins, I am happy as if it were me.
"It is an individual race, but at the same time, it is a team race. I think the appeal of road racing is that you can enjoy both elements in one race."
Launch of a community-based professional team in Oita, Japan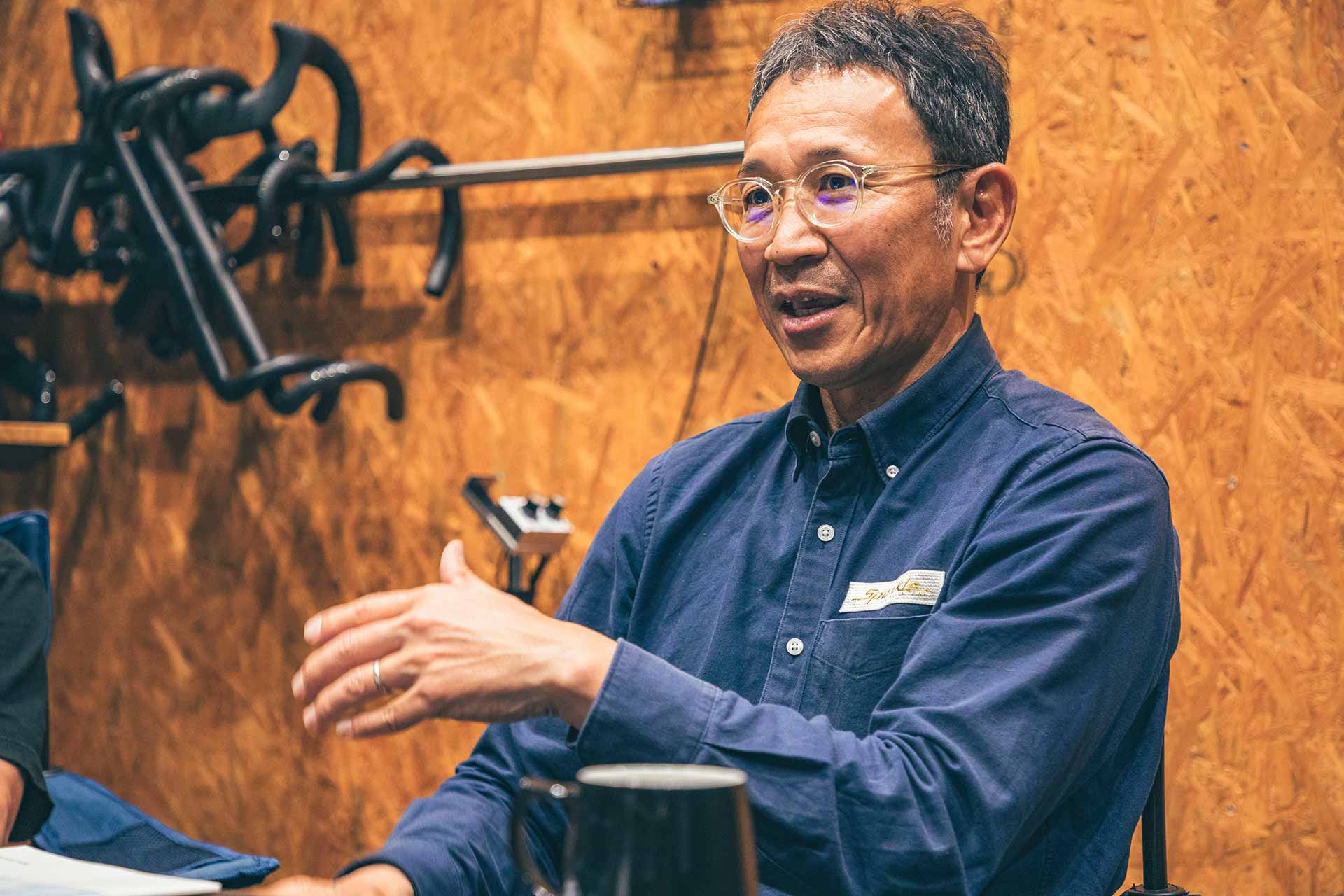 The Kuroeza brothers launched a racing team in their hometown of Oita City in 2021 amid the Corona pandemic. In fact, their father, Miki, had already planned the group's establishment even before that.
"When I was working for the city of Oita, I was involved in city planning, such as measures against abandoned bicycles and using bicycles to promote tourism," he said.
"As I became more involved with bicycles as both a job and a hobby, my desire to contribute to the local community of Oita, where we live, grew. At that time, both Shiki and Saya were in the prime of their careers as professional athletes in Japan's top teams.
"I began to think that I wanted the younger generation who would lead the Japanese cycling world in the future to be involved in competition and activities that would benefit the local community and convey the appeal of bicycles from a sporting and cultural perspective."
"I left the city hall where I had worked for more than 30 years to lay the foundation for this, and at the end of 2019, I established my own company."
Soon after, the Corona disaster hit, and competitions were canceled one after another.
"With all the teams having difficulty managing their operations, my sons and I discussed how to show our value as athletes. They decided to establish a team in Oita. This city raised them to establish a bicycle culture and communicate the region's attractiveness to the public."
"They worked with the government, sponsors, and the fan community to create the team, and the members came from all over the country."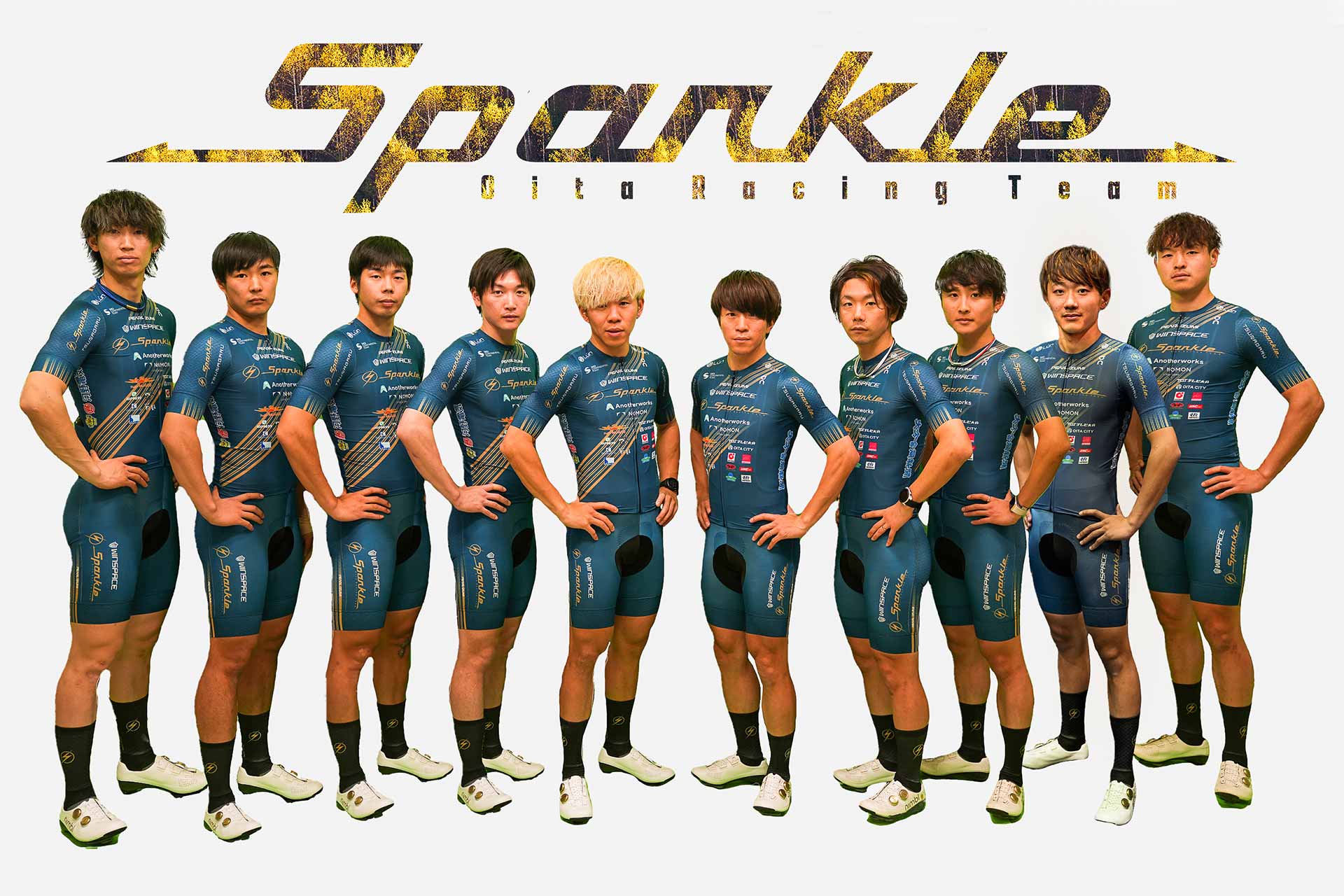 The members of the team include Shiki and Saya, both sprinters and Keitaro Sawada, the record holder for Japan's national par shooting team.
Sawada was born in Miyagi Prefecture. In addition to all-rounder Kota Sumiyoshi, who joined the team in 2022, three road riders and three bicycle racers who are active nationwide have joined the team this year, making a total of 10 members. "We are now a full-fledged professional team, training hard and racing every day to promote Japanese cycling culture," says Saya.
Tour of Japan offers the best of Japan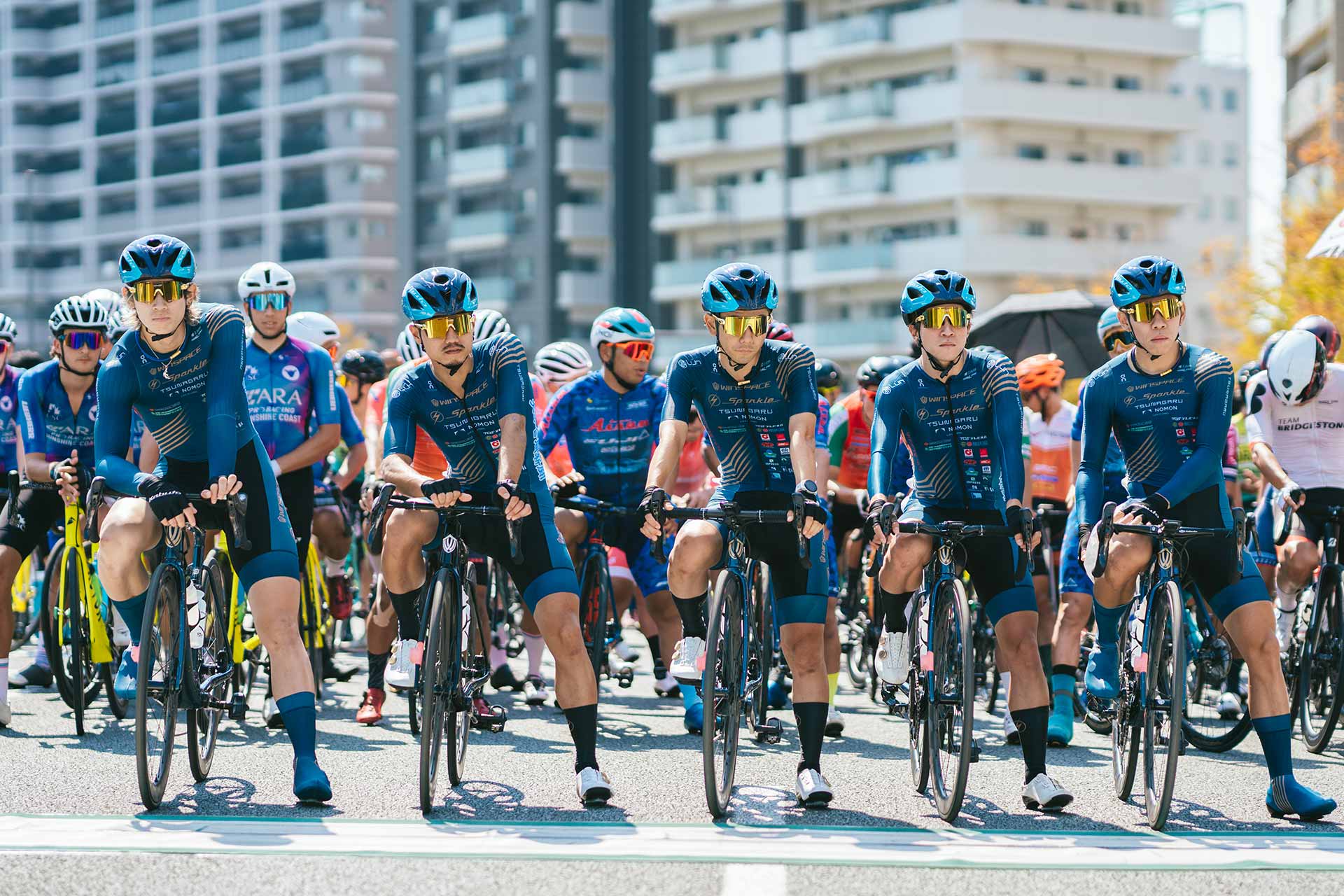 Sparkle Oita is taking on the Tour of Japan this year under a new organization. The team told us a little about the event.
"The Tour of Japan is the largest UCI-certified international cycling road race in Japan," explains Shiki, "with eight stages over eight days. Each stage has its own charm, but my personal highlights are stage 4 in Mino and stage 8 in Tokyo. These two stages are flat, and the race unfolds with a sense of speed. Especially since our team is made up of sprinters, these two stages are the real battleground."
In the Tokyo stage last year (2022), Sawada and Saya came in second and third, respectively, showing their presence as a sprinter team.
"Among the many races, the Tour of Japan has many memorable races for me," says Saya. "Of all the races, the Tour of Japan is one of the most memorable for me. In 2015, I finished 5th in the 8th stage in Tokyo, which was the highest Japanese finish until then, and it gave me a lot of confidence."
"I fell off the bike on the Tokyo stage, recalls Saya. "At 70 km/h, it wasn't so much that I fell as my body flew off. I still have scars from the fall. Everyone watching the race was on edge because the dead heat was so intense. Especially in the last 10 km, you can't take your eyes off the competition."
The team told us a little about the unique attractions of events held in Japan.

"The weather during the tournament season is refreshing, so it should be fun to watch the games. I hope you will also enjoy the scenery and the colors that change from town to town, which is unique to Japan's rich natural environment," says Saya.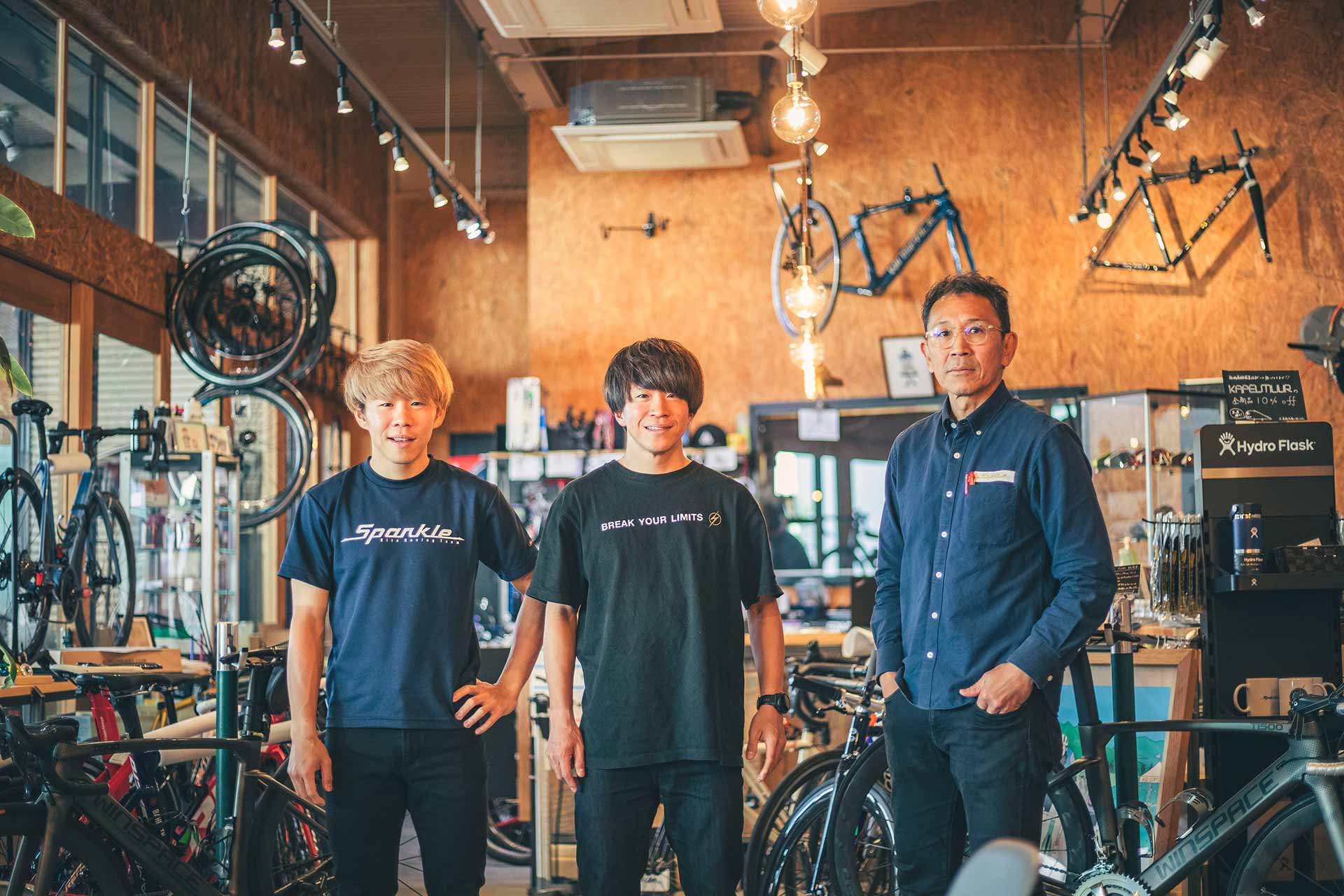 <Profile>
KUROEDA Shiki
Born in Oita Prefecture in 1992. Influenced by his father, who participated in bicycle races, Kuroeda started racing in his first year of elementary school. Since then, he has participated in many races, and in high school, he won the top prize in Japan three times. After graduating from university, he signed a professional contract with Italian team NIPPO and competed in Europe, the home of road racing. 2018 Tour de Lombok Mandalika Stage 3 winner, he established Sparkle Oita Racing Team in 2021 and leads the team as president and rider.

KUROEDA Saya
Born in Oita Prefecture in 1995. He started cycling when he entered high school and competed in the world championships in just three years. After graduating from university, he signed a professional contract with Shimano Racing, one of Japan's top road racing companies, and won the National Keirin Championship in 2016 and the Oita Criterium (UCI-certified) championship in 2018. He is currently the captain of the Sparkle Oita Racing Team.

KUROEDA Miki
Born in 1967 in Oita Prefecture. While working as an employee at Oita City Hall, he started cycling as a hobby at the age of 30. In 2021, he left his job determined to establish a professional cycling team rooted in the local community in Oita. Together with his two sons, he formed a team in 2021. He supports the team as a general manager with supervisory rights.