The important role of a sports team manager
At the Tokyo 2020 Olympic and Paralympic Games, the women's basketball and men's wheelchair basketball teams attracted much attention after scoring silver medals.

We spoke with Ms. Kaori Komatsu, the newly appointed manager of the Japanese women's national team, to learn more about the team's successes and how her training as a certified nutritionist informs her work and her appreciation of Tokyo.

How an injury ignited a career change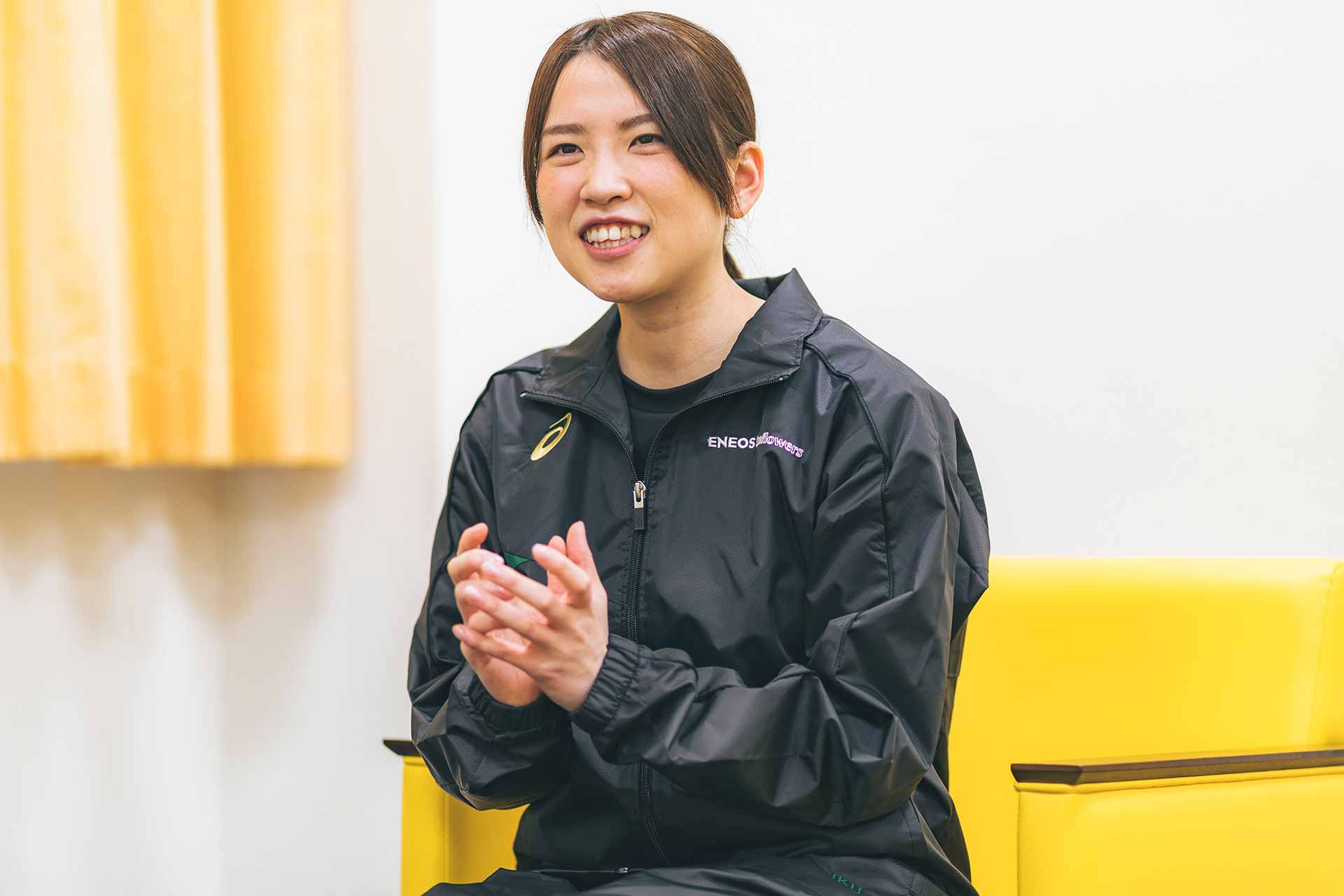 Since junior high school, Komatsu has been an active player, participating in national tournaments.
"My father was a mini-basketball coach at a local elementary school, and my sister was on the team. I followed my father and sister to practice and started playing basketball just for fun," she explains. "I joined the team in the third grade, and I spent my days immersed in basketball."
In high school, she participated in the Inter-High School Championships and Winter Cup as the team leader. After entering university, she expected to continue this success, but then she had an accident.
"I was set to play in the rookie tournament right after entering the university, but then I tore my Achilles tendon during practice. It took me a long time to recover, and I had to give up my career as a player."
"While I was feeling down, I received an offer to become a manager, and I decided to take the job if it would allow me to use my experience as a player. Since then, I have been involved in basketball as a manager."
A game you can't take your eyes off until the very last moment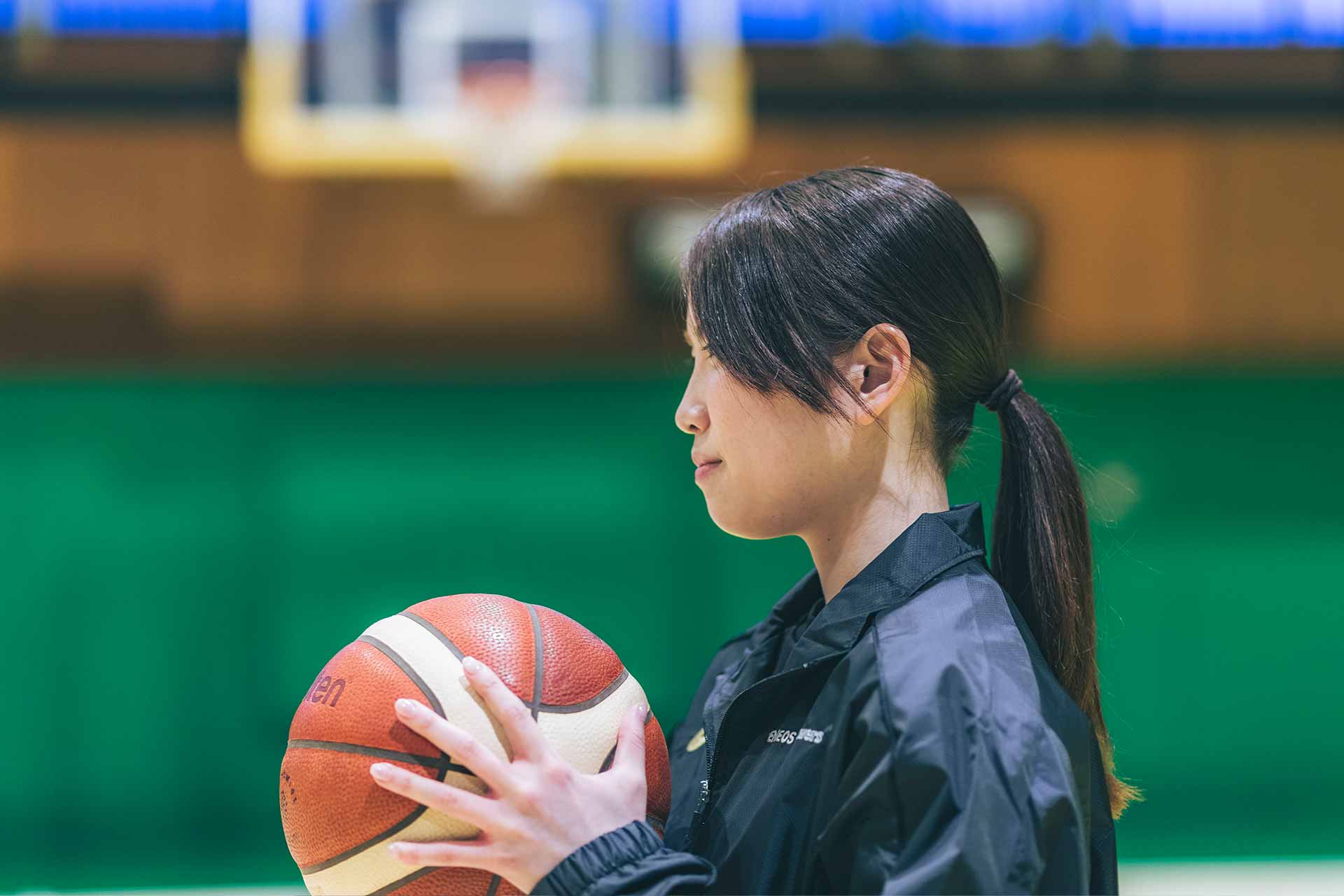 So, what about basketball that Komatsu loves? "I am 157cm tall, which is short for a basketball player. The appeal of basketball is that even I can make a show, score points, and contribute to the team. For example, my strong point is my speedy drive. I dribble past the defense and head straight for the goal, and when I make the shot, it is a great feeling!"
"Each player has a specialty, such as a good three-point shooter, and it is fun to practice and hone that skill to score points. The best part of team sports is that each individual's play leads to a team victory, and we can all share that joy together."
The players' skillful handling of the ball and the dizzying pace of the game makes it hard to take your eyes off the action, she explains.
"It is not uncommon to see exciting developments, such as a last-second shot that will turn the game around! You never know which team will emerge victorious until the buzzer rings and the ball leaves the players' hands. I think the thrill of such excitement is one of the most interesting aspects of watching a game."
Watching the Tokyo Olympics from the preliminary selection stage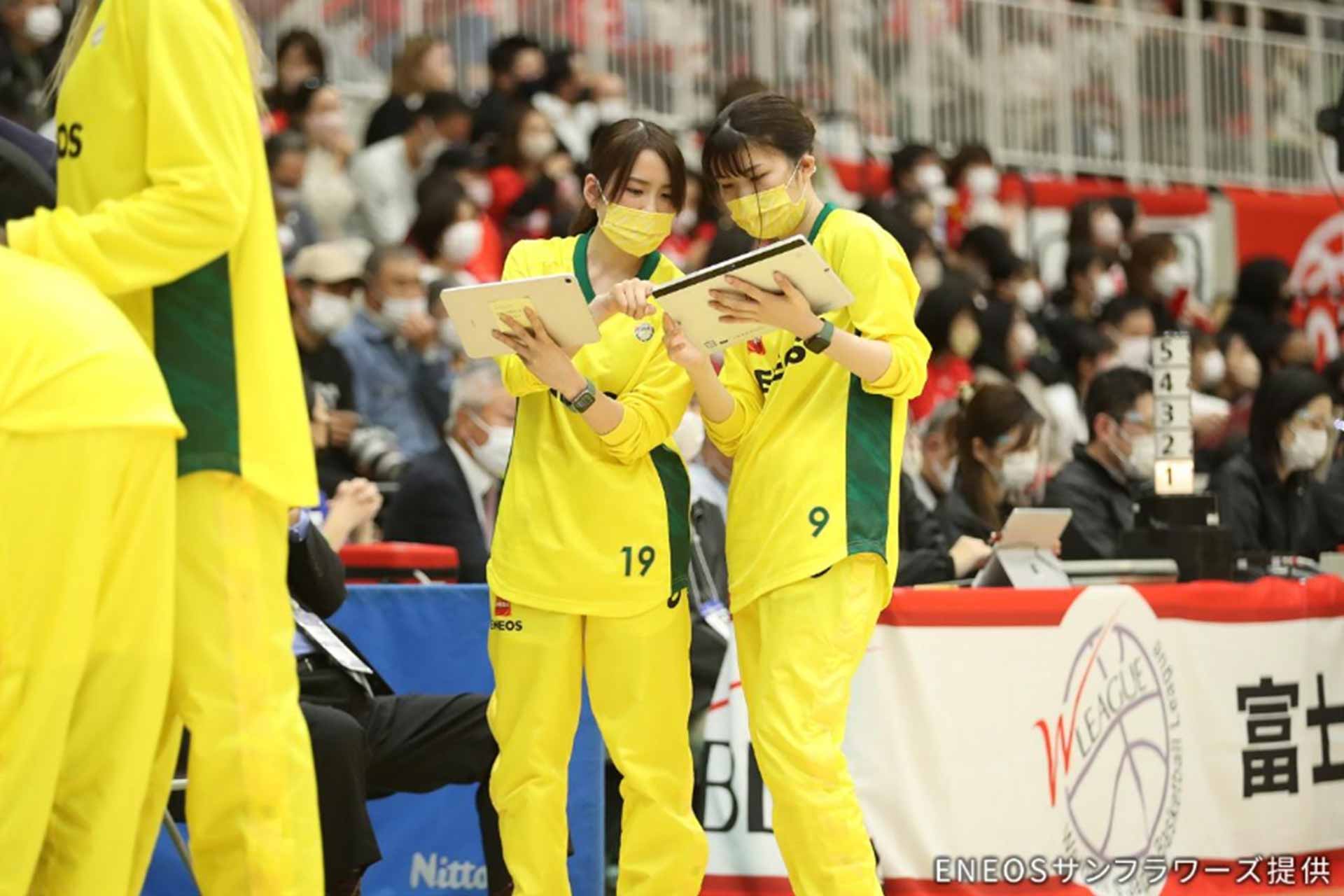 Komatsu is currently the manager of the Japanese national team. Her role is to support the athletes in all aspects so that they can perform to their full potential at the games.
"The players start training around 6:00 a.m., and I go to the court at that time to pick up the ball, pass the ball, etc. What is important is the movement of the players at that time, and I need to notice changes in the players' movements and conversations to see if anything is unusual.
"Some players may not be able to eat due to pressure or struggle with weight loss or gain. I listen to them, of course, but I am also a qualified nutritionist, so I give them specific advice."
Athletes from the industrial team to which Komatsu belongs competed in the Tokyo 2020 Olympics.
Sakiki Hayashi, who was a mainstay of the Japanese national team, is the same age as Komatsu, and the pair were once classmates. "Watching her I was as happy as if it were my own Olympic success," she said.
"She fought the odds, and in the quarterfinals against Belgium, when she scored a three-point shot in the dying seconds of the game, I was so excited!"
"They made it to the top four, and for the first time in the history of Japanese basketball, they were able to win the silver medal. I will never forget driving to pick her up after the game to congratulate her and tell her how hard she worked."
Enjoying the seasonality of Japanese cuisine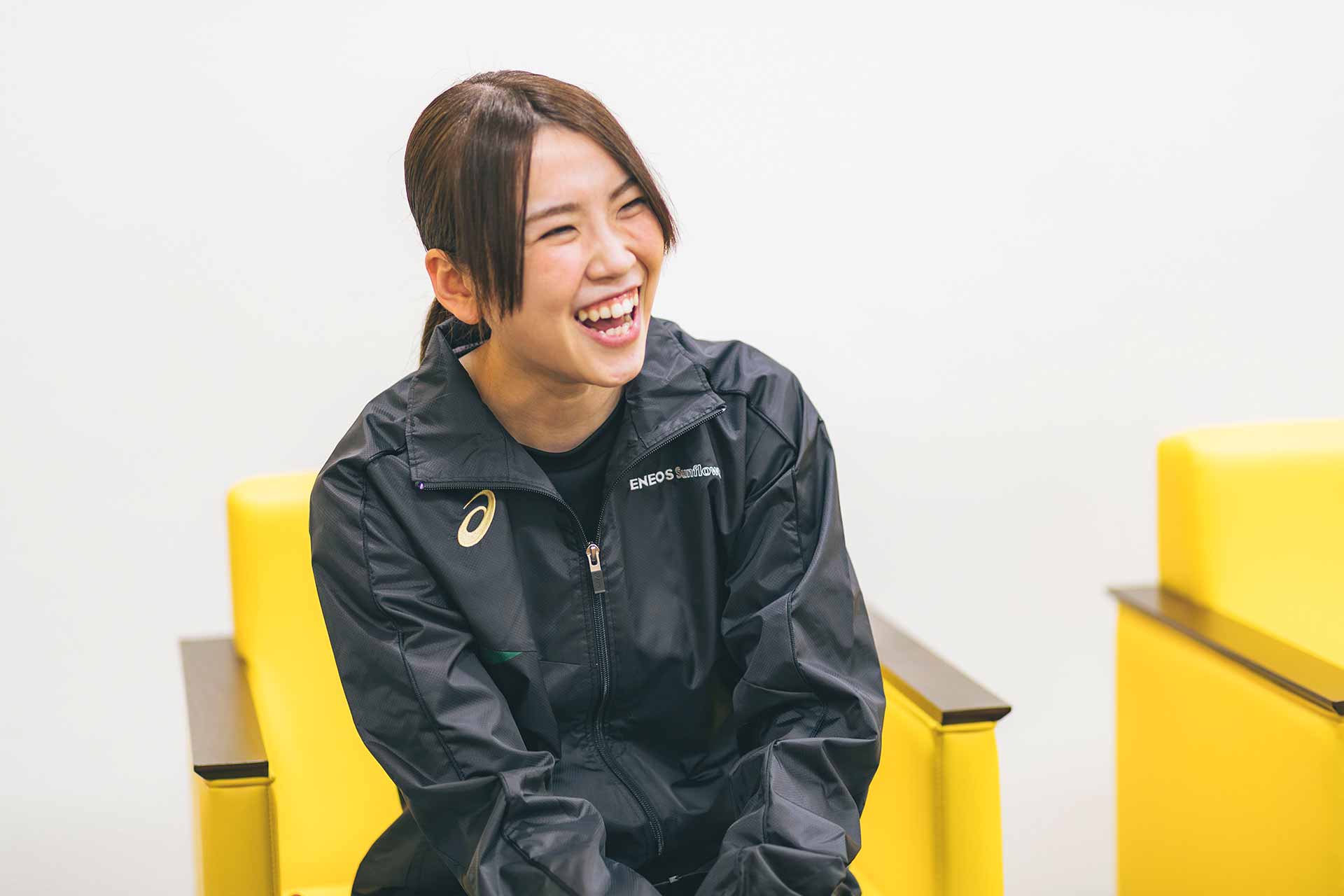 While the Tokyo 2020 Olympic and Paralympic Games have created a lot of excitement around the city, we want to know: What does Komatsu see as the city's greatest feature?
"I often visit cities worldwide for international competitions, and I strongly believe that Tokyo is one of the world's cleanest cities. Especially the toilets are clean!"
And what does Komatsu, a certified nutritionist, recommend for enjoying food in Tokyo? "As the capital of Japan, there are antenna stores for various regions of Japan, making it possible to buy and eat products from various regions while in Tokyo.I recommend Japanese cuisine because many menus incorporate ingredients unique to the season. Seasonal ingredients are not only fresh and delicious but also contain nutrients that are necessary for the season. If you see 'seasonal' on a menu at a restaurant, it is a sign that they are using seasonal ingredients. Eating seasonal Japanese food while watching sports will definitely make your body and mind healthier."
<Profile>
KOMATSU Kaori
Born in Akita Prefecture in 1994. She started playing basketball in the third grade of elementary school and competed in a national tournament in junior high school, finishing in the top 16.

At Yuzawa Shohoku High School, a prestigious high school in her hometown of Akita, she was a key player from her junior year and participated in the Inter-High School and Winter Cup as a leader. Her abilities were recognized when she entered Tokyo University of Health Sciences. In 2017, she joined ENEOS as a manager, and in 2022, she was selected as a manager for the Japan National Team.