The Olympics, is where I discovered the true power of sport
Swimming competitions have been held since at the Olympic Games in 1896. Today there are more than 30 events.

TERAKAWA Aya is a two-time Olympic swimmer, and a champion, having taken home bronze medals in the 100m backstroke and 400m medley relay at the 2012 London Games.

We asked Terakawa, who now works as a sportscaster, about her love of swimming, her memories of the Olympics, and her favorite spots in Tokyo.


The elegant simplicity of swimming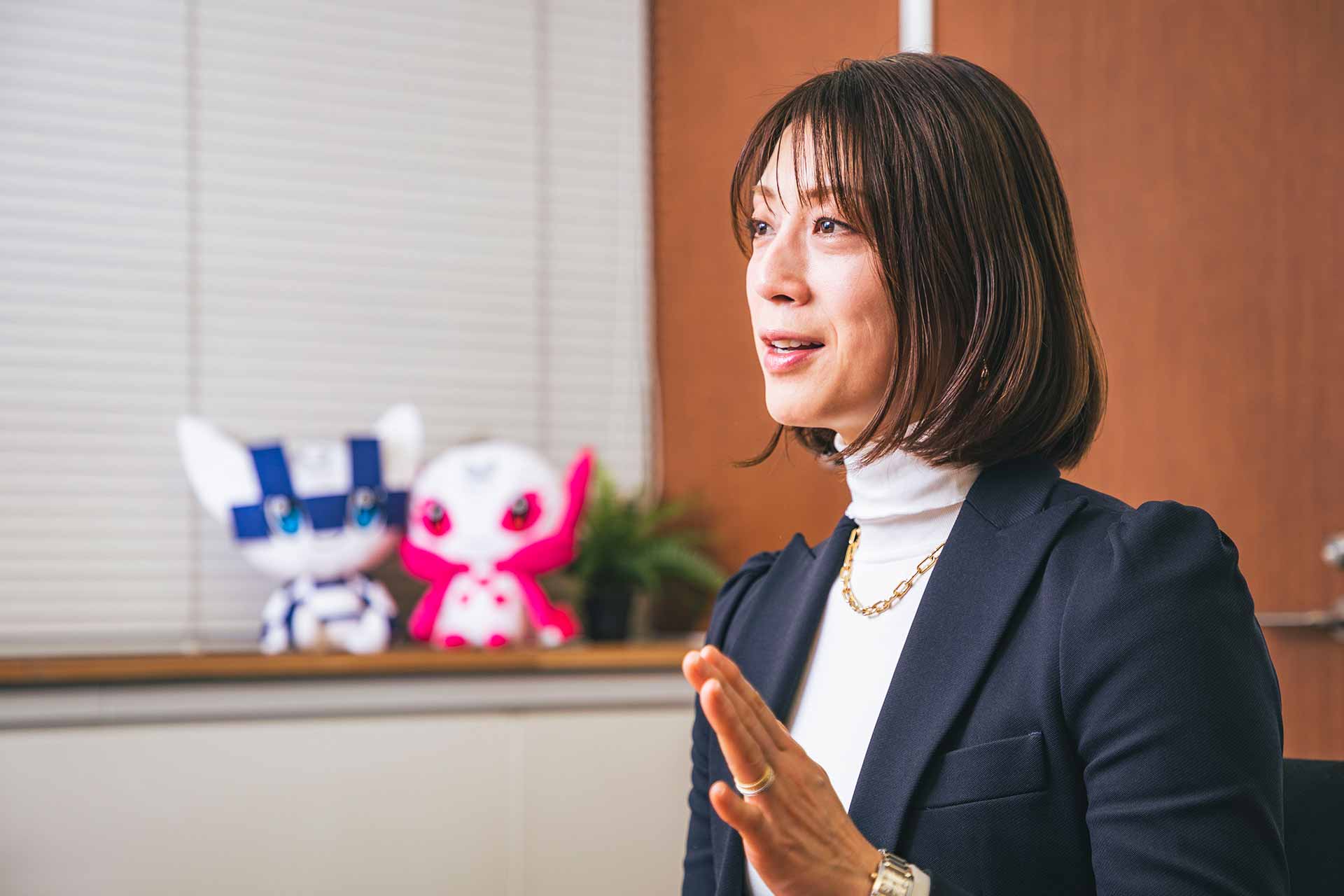 TERAKAWA Aya is the Japanese record holder in the 50m backstroke and 100m backstroke. She explains that she started swimming at three years old at the request of her doctor.
"I suffered from childhood asthma then, and the doctor told me I should exercise. I loved competing against my friends, and I became a faster and faster swimmer. I have always had a competitive nature. By the time I entered elementary school, I was in the athlete development course."
"At the recommendation of my coach, I trained mainly in the butterfly at first but later switched to backstroke. I have been a competitive swimmer ever since I can remember."
What is it about swimming that Terakawa loves so much?
"When everyone starts together with 'Yo-yi, Don!' It's a simple yet mentally demanding event in which swimmers focus on swimming in their allotted lanes without being interrupted by anyone and aim for a record. "
"In the backstroke, my specialty, I swim with my face facing upwards, so I can swim while looking at the scenery. There is also the game of pacing yourself between the first and second halves in the longer-distance events, which is fun to watch."
Exceeding expectations and scoring medals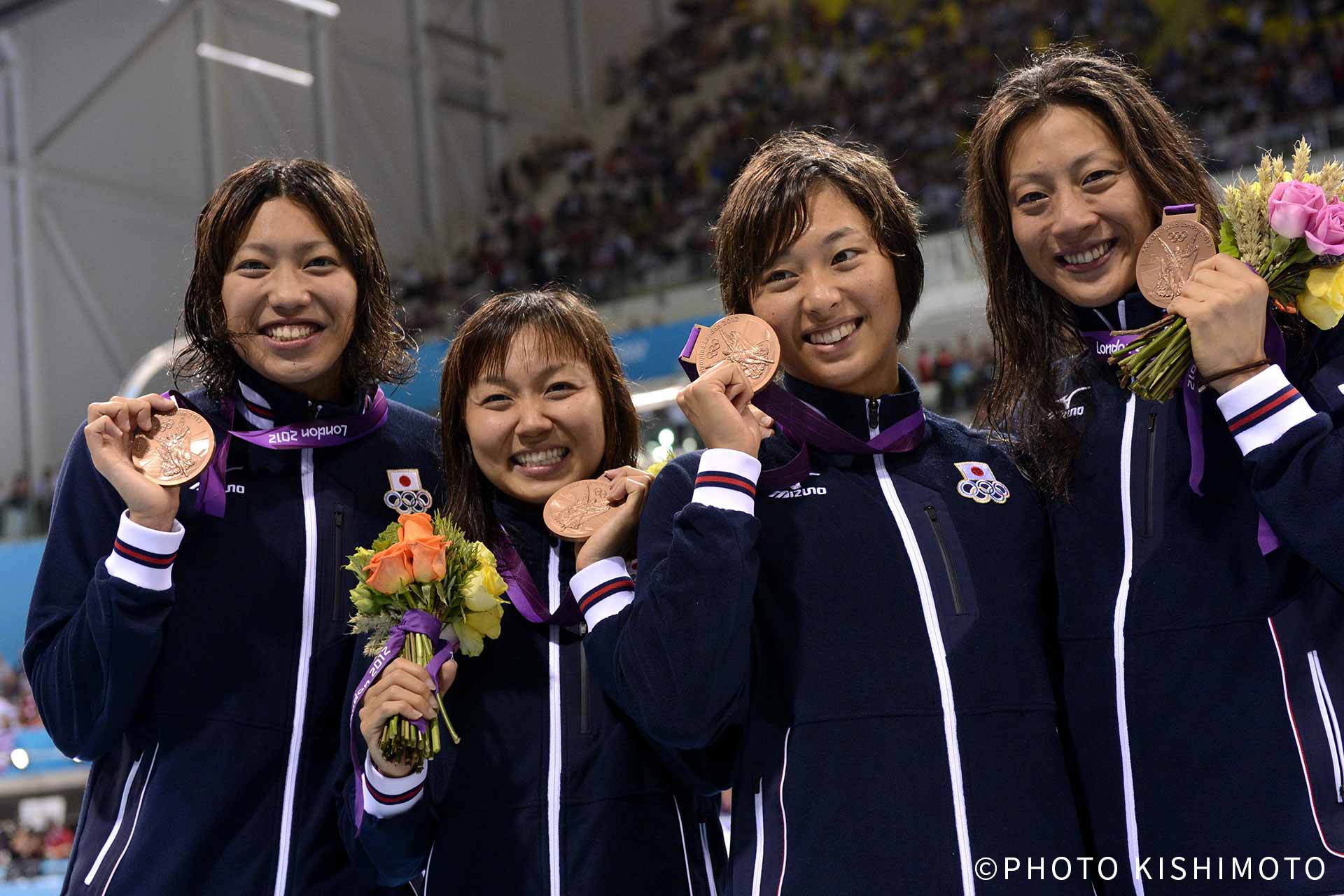 Terakawa has competed in numerous international competitions, as well as the Olympics. In the 2012 London Olympics, she solidified her position as a Japanese sports star, bringing home two medals.
"The bronze medal I won in the medley relay at the London Games was very special for me," she says.
"I was told that I would finish fifth at best and that it would be impossible to win a medal. It was disheartening to hear, and all team members were united in our determination to exceed expectations."
"We continued to strategize to win a medal, making plans like figuring out how many places we could get in the qualifying rounds, which lane we would be in in the finals, and how we would have an advantage in developing the race."
"Since I was the oldest, I even paid attention to other aspects of our lives outside of the pool, such as whether the other members were eating properly and whether they were in good physical condition."
"The result was a bronze medal. I was so happy. Ultimately, we won the fierce battle for third place and set a new Japanese record for time. The men's team, seeing our performance, were inspired, saying, 'We're going to win a medal for sure, too!' and we won the silver medal. More than 10 years have passed since then, but they're still excellent memories."
Tokyo 2020 Summer Olympics brought new insights into sport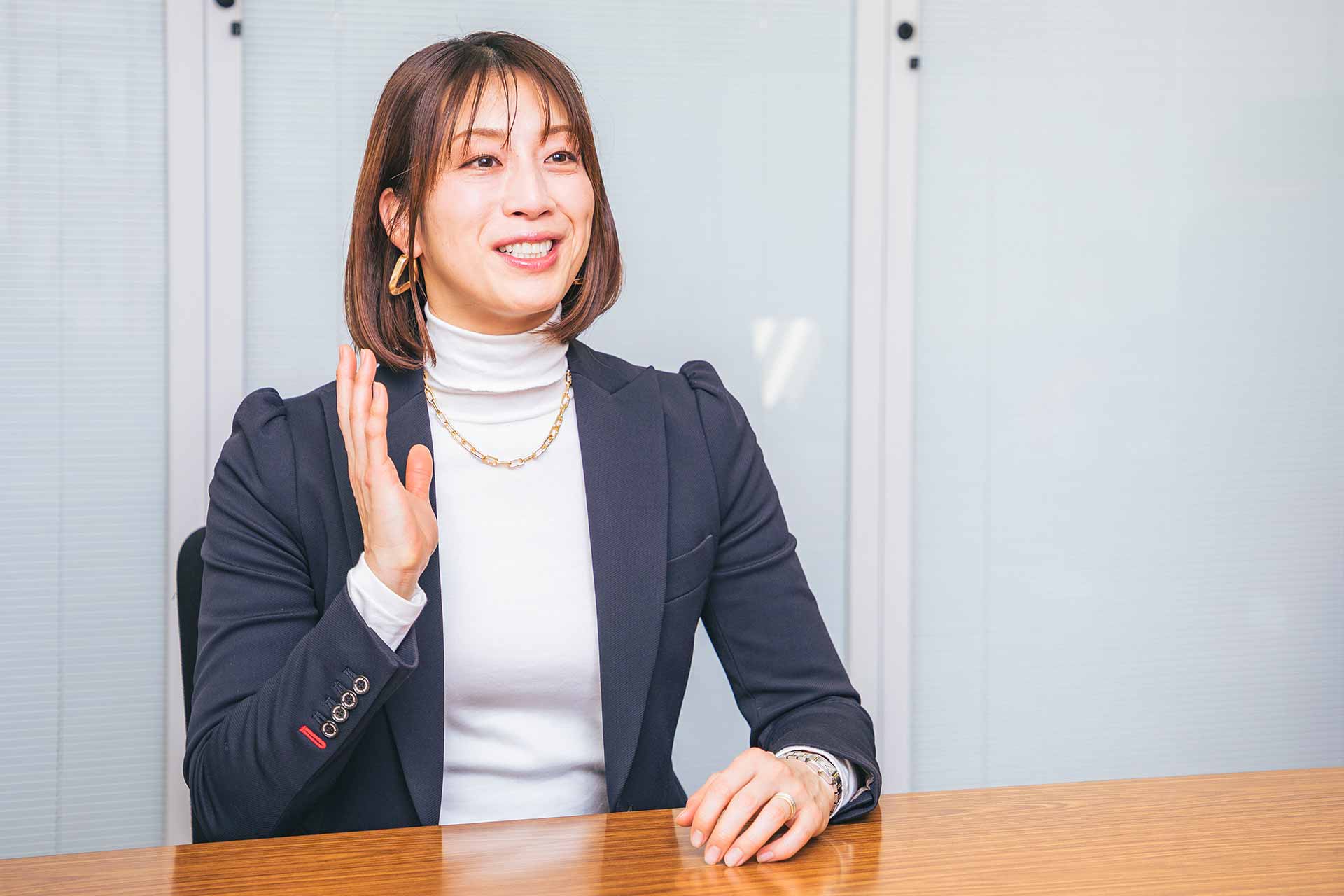 Terakawa worked as a sportscaster reporting on the Tokyo 2020 Summer Olympics. The experience offered her a new perspective through which to enjoy sports, she explained.
"First of all, I was struck by how the athletes concentrated on doing their best in the games, even though they had to be nervous about competing without spectators."
"There were many fresh surprises in listening to and watching athletes in various sports. In particular, I was given a lot to think about in disciplines such as dressage and surfing, where conditions other than the athletes themselves, such as horses and waves, greatly impact the outcome of the competition."
While watching the competitions, she witnessed several situations in which victory or defeat was determined by something over which the athletes themselves had no control. It offered her a new lens through which to understand the nature of competitive sports.
"The rules strictly stipulate fairness in swimming, so I was shocked to see the difference between swimming and sports like dressage and surfing. If it were me I would have easily gotten so frustrated."
"But the athletes would calmly stroke their horses or kneel down to the sea in gratitude and leave the scene when they lost. Not all competitions are about breaking records or winning, and some sports challenge us while constantly confronting nature and its creatures. Such discoveries and the opportunity to meet and interact with the athletes who compete in these sports were the major valuable takeaways from the Tokyo 2020 Games."
The Nihonbashi area, where visitors can enjoy the atmosphere of Edo-era Tokyo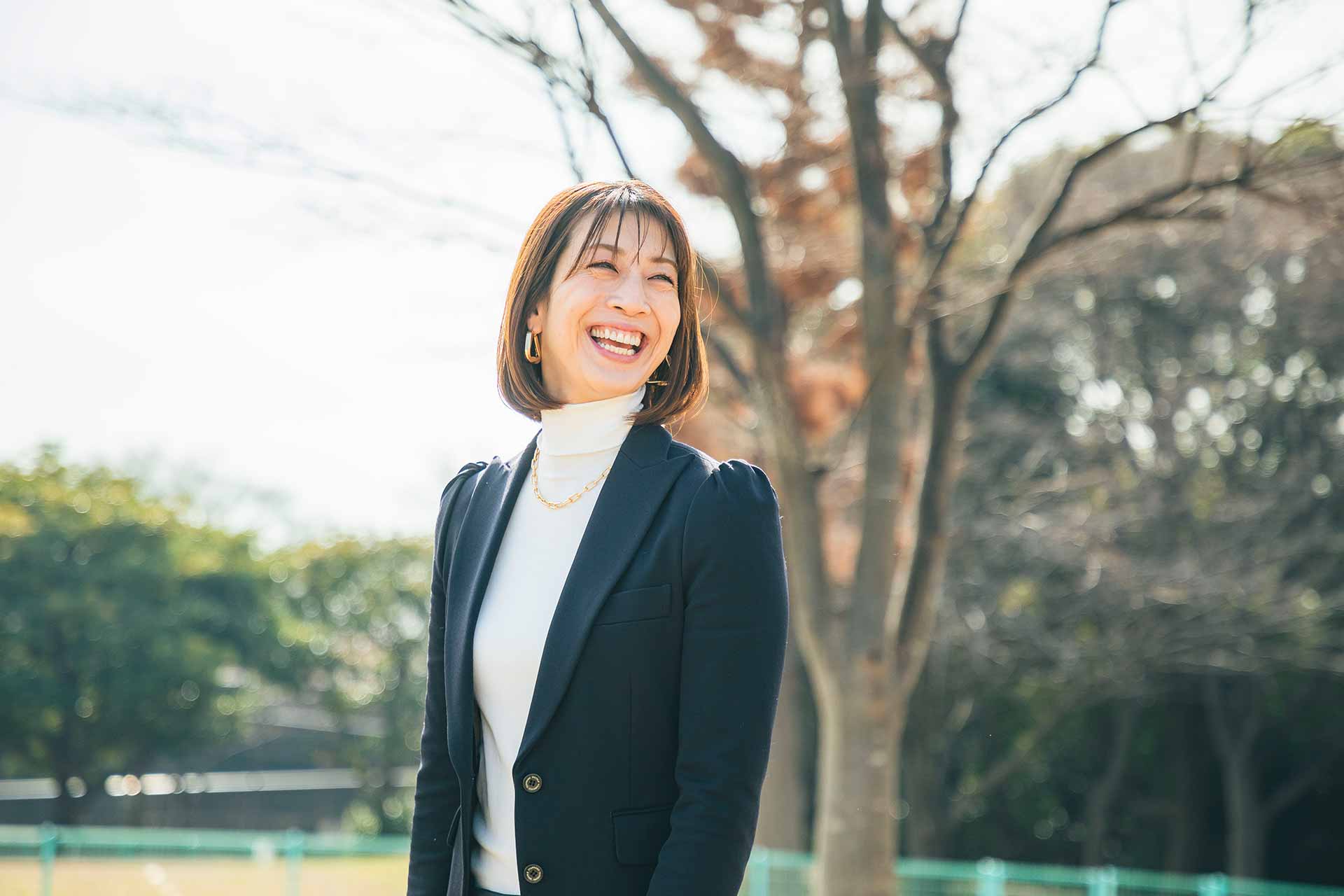 While she gained a lot of experience at the Tokyo 2020 Games, Terakawa also found new things to appreciate about Tokyo as a city.
All stadiums were close to Tokyo's public transport networks, making it easy to go sightseeing between competitions.
"It was great," Terakawa explains, "for example, if you arrive at Haneda or Narita Airport early in the morning, you can go to Tsukiji or Toyosu for breakfast. After you've eaten, you can go out to watch a sports game, and then go back to shopping and sightseeing. You can really fit a lot in a short time in Tokyo thanks to its well-developed transportation network."
Terakawa, who lives in Tokyo, has a few recommendations when it comes to the city's most livable neighborhoods.
"Around Nihonbashi Hamacho and Ningyocho, you can stroll the streets eating taiyaki and croquettes. This historic town has been around since the Edo period, and the Sumida River flows nearby. You can even walk to the area where famous department stores such as Mitsukoshi and Takashimaya are located. This neighborhood is like a town rich with Tokyo traditions, an authentic taste of the city."
<Profile>
TERAKAWA Aya
Born in Osaka in 1984, Aya started swimming at three. 2001, in her second year of high school, she competed in the World Swimming Championships for the first time. In 2002, she competed in the Pan Pacific Swimming Championships and won a silver medal in the 200m backstroke. She competed in the Athens and London Olympics and won bronze medals in both the individual (100m backstroke) and relay (4x100 medley) events at the 2012 London Olympics. She is currently active as a sportscaster and in many other fields.