Almost a half-century love affair with archery
YAMAMOTO Hiroshi is an archer and five-time Olympian with multiple medals, including a bronze medal from the Los Angeles Olympics in 1984 and a silver medal from the Athens Olympics in 2004.

He continues to compete while also teaching as a university professor and has been involved in the Tokyo 2020 Olympic and Paralympic Games as an advisor to the Tokyo 2020 Olympic and Paralympic Games Committee Advisory Council. We recently spoke with Mr. Yamamoto about the appeal of archery competitions and what he loves about Tokyo.
Competing in archery competitions from age 13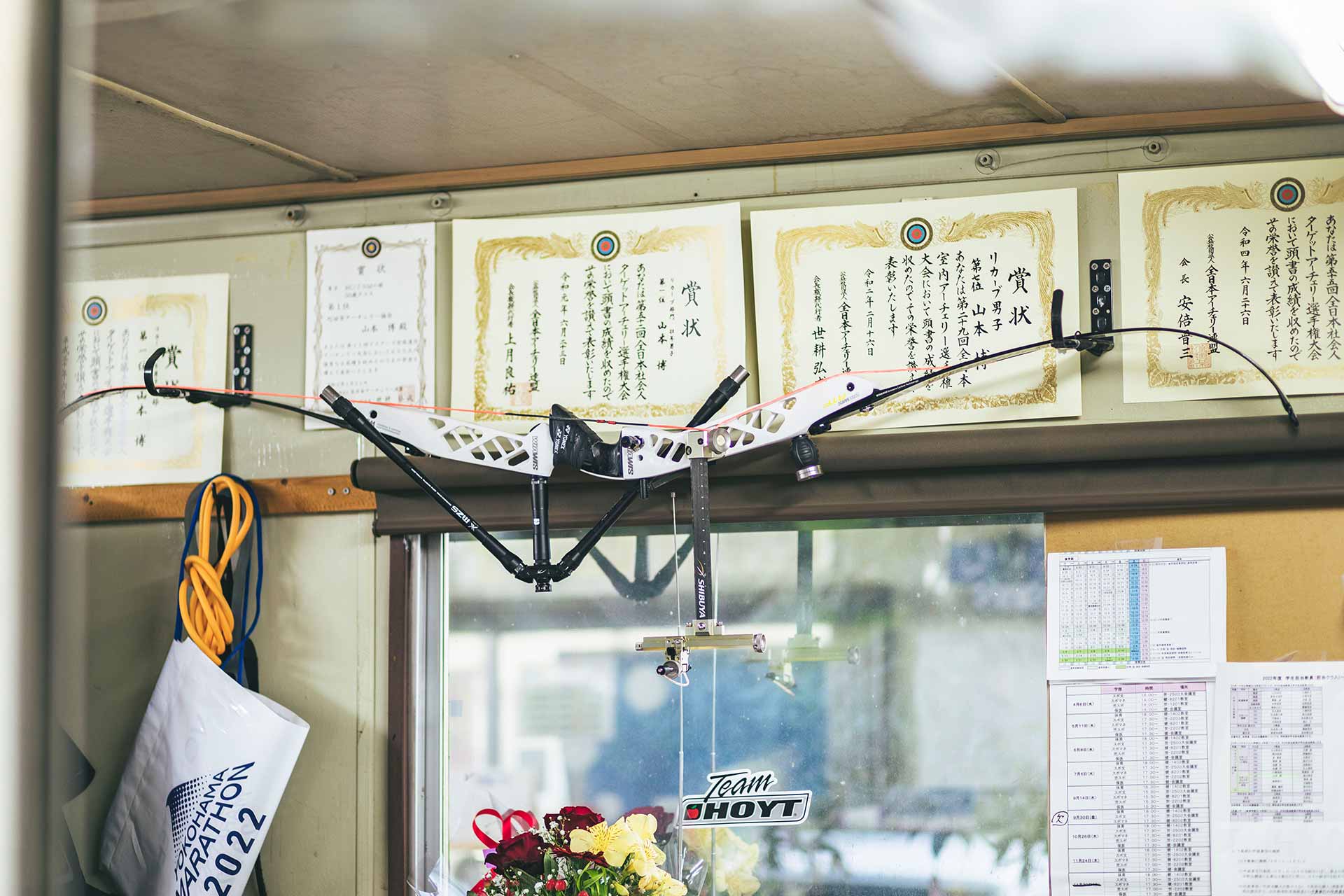 Yamamoto started archery when he was in junior high school; as he explains, "I have always loved sports and was a baseball player as a child. I had seen and heard about archery on TV and in magazines, but I saw it for the first time in person at a club activity right after I entered junior high school."
"I was thrilled when I learned that the arrow's speed exceeded 200 kilometers per hour, and I found it unusual to compete in a sport that's so focused on a singular, silent challenge, so I decided to join the school's archery club."
In his third year of junior high school, he became the youngest player to participate in the All-Japan Archery Championships. Later, in high school, he won the inter-high school individual championship three years in a row, cementing his position as one of the nation's most promising new stars.
He says, "archery is an individual sport, so I can practice whenever I want until I'm satisfied with the results. I was absorbed in the feeling of losing track of time and the simple yet profound nature of the sport."
A game of physical and mental strength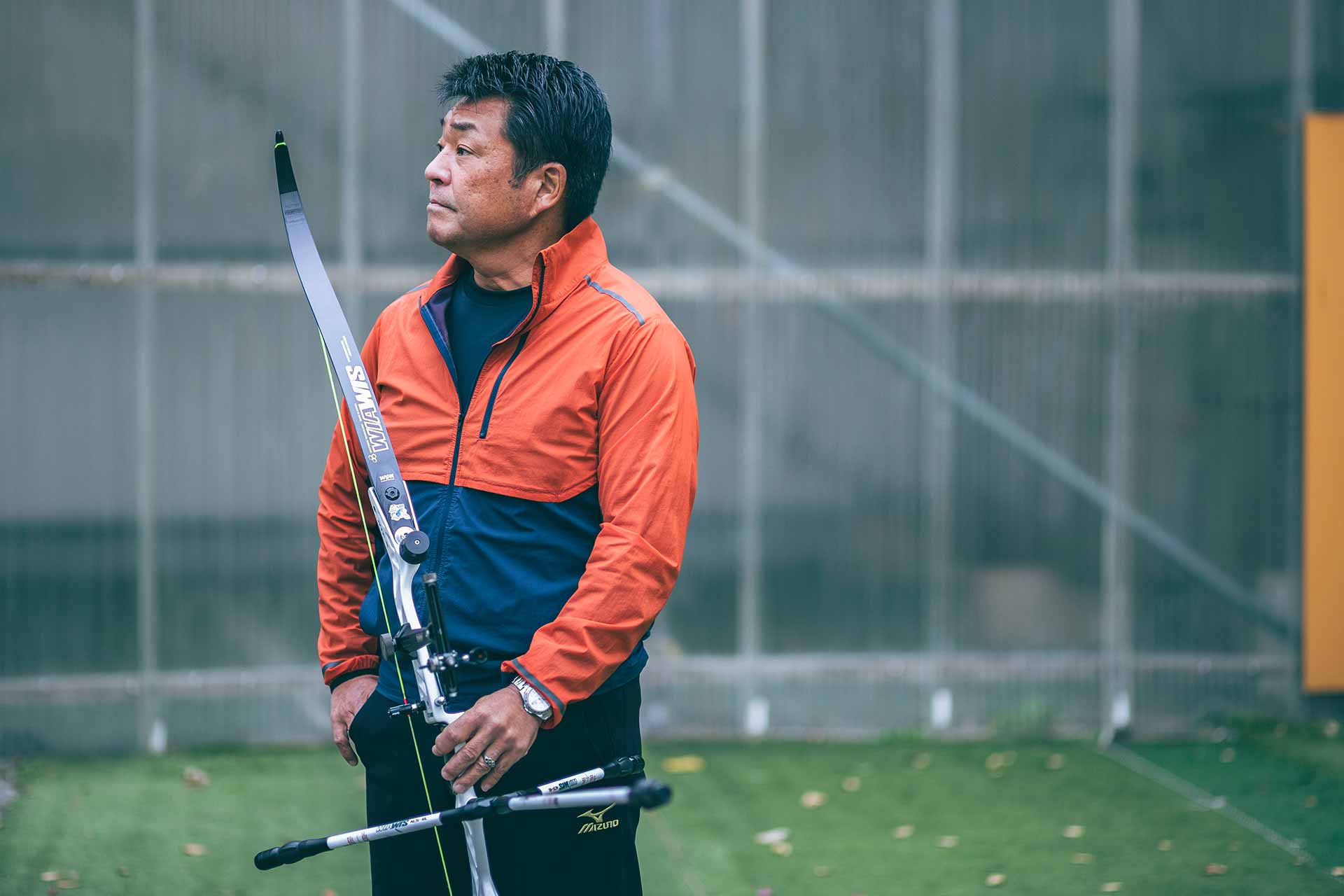 "Archery is a straightforward sport," says Yamamoto. "You shoot an arrow at a 122-centimeter diameter target 70 meters away, and your score depends on where the arrow hits. The arrow's speed is very fast, so you have to pay attention. If you want to watch the game closely, you can get an idea of how accurate each player's technique is by watching a close-up or slow-motion video on TV or other media. On the other hand, if you watch the games at the venue, you can feel the players' tension as they concentrate on each shot and the arrow's speed."
Yamamoto believes the pressure of the competition is a key part of the excitement. "In competitions, you are constantly fighting against pressure and stress. It's all about how you overcome it. When you overcome mental control, and the arrow hits the center of the target as you want, it's an incredible feeling of accomplishment!"
"On the other hand, when the results are not as good as expected, it's frustrating. But if you give up at that point, you are finished. It is essential to practice and keep improving your technique to gain confidence and grow as a person. In addition to practicing, I make it a habit to maintain my arrows by myself. During that time, I try to organize my practice arrangements and think about my approach to the game and the tools to play it. I ask myself: 'How do you face yourself?' I started archery at 13, and now I am 60. The fact that I have been able to continue for that long proves that archery is a fascinating sport."
The spectacular Tokyo 2020 Olympic and Paralympic Games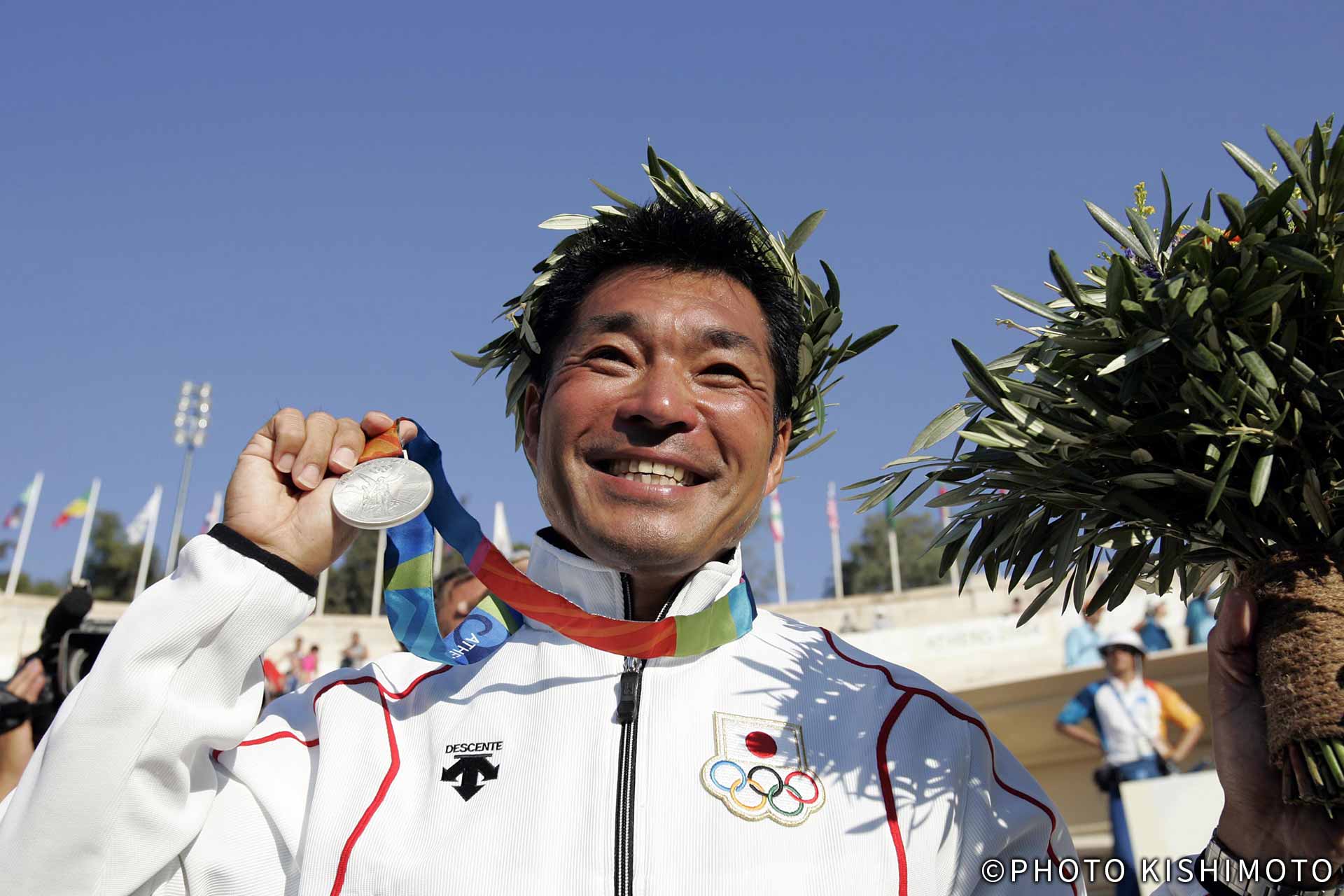 Yamamoto has competed in five Olympic Games and won two medals, a silver and a bronze. His first Olympic Games in Los Angeles left a strong impression on him. For Yamamoto, the opening ceremony was particularly inspiring, "the stadium was packed with people, and the excitement was just incredible! I was amazed at the intensity of all the performances, and I was also surprised by the intensity of all the staging. I was so excited by everything I saw."
He was also involved in the Tokyo 2020 Olympic and Paralympic Games management as an athletic committee advisor.
"I was thrilled that the Japanese men's team won the bronze medal in archery for the first time. When it comes to the team, the pressure we feel is considerable. The athletes who competed did a great job because they endured the pressure to win a medal. I was also able to watch the Paralympic Games in detail because they were held in my home country."
Yamamoto's other highlights included the wheelchair basketball, "I was impressed by the skillful wheelchair handling and the resilience of the athletes who got up and continued to play, despite falling over due to contact. I hope many more people will come to Tokyo to watch the sporting events following these games."
Tokyo, a city of variety, comfort and adventure
In celebration of the Olympics, Yamamoto reflects on what he loves about the city of Tokyo. "The most attractive thing about Tokyo is that, although it is a big city with approximately 14 million people, it has a well-developed transportation network and is very convenient."
"The Yamanote Line, which runs in a circle around the city center, is one of the most convenient lines for sightseeing. It's a 34.5-km circuit, thirty stations, each with a completely different atmosphere, are located along the line. It stops at some of the city's most vibrant locations, including Shinjuku, Shibuya, Ginza, and Akihabara. What makes Tokyo such an interesting city is that you can enjoy the atmosphere of a completely different city every time you get off the train."
"Another thing I love about Tokyo is that there are chain restaurants in front of stations where you can enjoy typical Japanese food such as tempura, sushi, soba, and ramen at reasonable prices. You can enjoy cheap and delicious food without waiting in line, so I recommend it to foreign visitors."
Yamamoto also highlights how Tokyo is an excellent sports city. "If you want to enjoy watching sports, you have to see sumo wrestling, Japan's national sport. Although the Tokyo season is limited, I recommend you enjoy watching sumo at least once at the Ryogoku Kokugikan."
"If you want to get active, I recommend hiking Mt. Takao, which is 599 meters above sea level and only about an hour from central Tokyo. The view from the summit is breathtaking. I also enjoy climbing Mt. Takao yearly with my students while picking up trash. I believe that Tokyo is a valuable city because it is compact yet allows you to enjoy sightseeing, sports, and food and world-class public transport to get you to all the places you need to be."
<Profile>
YAMAMOTO Hiroshi
Hiroshi Yamamoto was born in Kanagawa Prefecture in 1962. He started archery in the first year of junior high school. As a student, he won three consecutive Inter-High School Championships and four consecutive Intercollegiate Archery Championships. While a student at the Nippon Sport Science University, he won a bronze medal at the Los Angeles Olympics, and at the 2004 Athens Olympics, he won a silver medal for the first time in 20 years after winning in Los Angeles.

He has competed in five Olympic Games. In addition to being an active athlete, he is also a professor at the Nippon Sport Science University, a doctor of medicine, president of the Tokyo Metropolitan Athletic Association, and an advisor to the Tokyo 2020 Olympic and Paralympic Committee's Advisory Council.