An Olympic champion with a passion for food
A conversation with Japanese badminton champion IKEDA Shintaro. Within sports circles, Ikeda is a household name. He won the first Japanese medal in men's doubles at the 2007 World Badminton Championships and competed in two consecutive Olympic Games, in Beijing in 2008 and in London in 2012.

Ikeda was also involved in the planning of food and beverage provision for the athletes' village at the Tokyo 2020 Olympic and Paralympic Games, so naturally, we also asked him for his recommendations for food and sightseeing spots in Tokyo when visiting the Tokyo Metropolitan Gymnasium.
Badminton, the Fastest Ball Game of All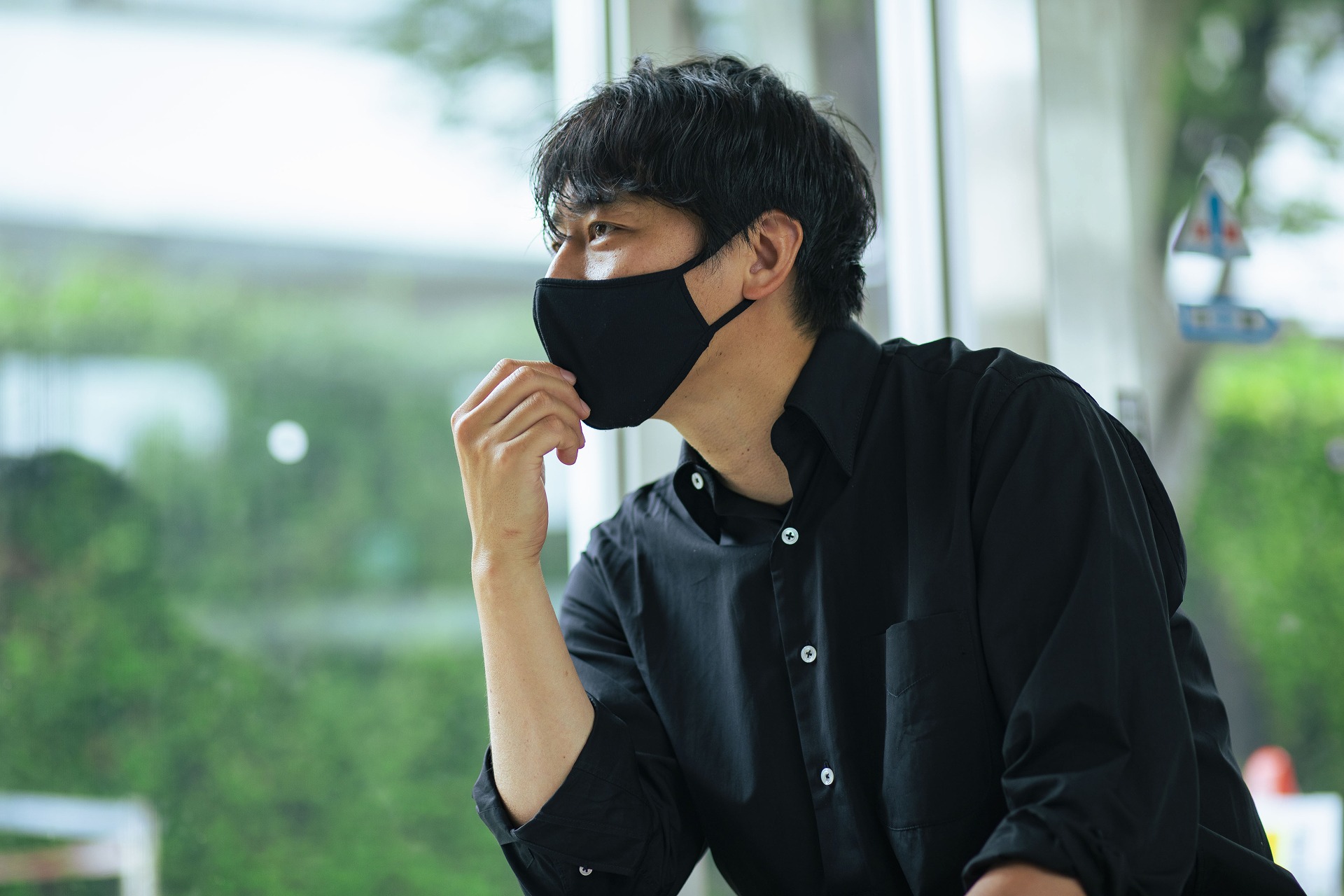 Ikeda's badminton journey kicked off at an early age. He inherited a passion for the sport from his father.
"I loved playing with the racket and shuttlecock when I was a child. As I got older, I started competing and winning matches, and this led me to a life of professional competition."
Badminton is a sport people of all ages and backgrounds enjoy for fun, but when it comes to competition, the speed of the game is lightning fast. The record for the initial speed of the fastest smash in the world is 493 km/h.
Chasing the shuttlecock across the court, Ikeda always has one mind on the psychology of his opponent on the other side of the net, masting a thoughtful and steady technique. "It is not only a physical game but also a psychological game, and badminton is a game that must be completed with mind, style, and body in order to win."
The key to victory is how positive you can be.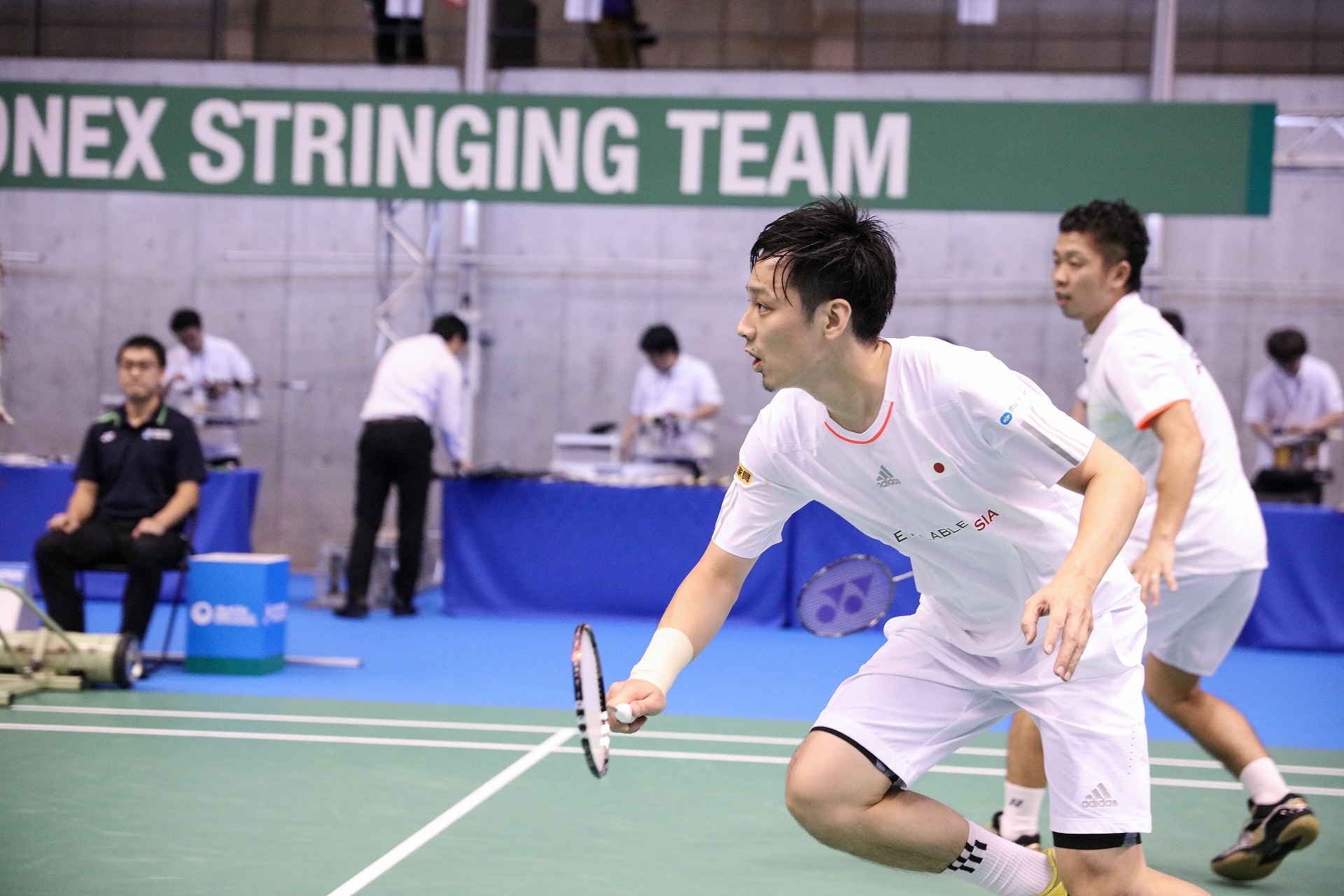 Witness it and you'll surely agree that doubles matches offer a new dynamic to the game.
Ikeda explains, "it is important to have a "dialogue" with your partner in doubles. We talk about what we are doing well, what we are not doing well, and what we need to overcome from the practice stage. The important thing here is not to criticize your partner's play or ideas."
"In doubles, it is essential to keep the common goal of becoming the best in the world in mind without running away from facing each other. In a doubles match, if one of us makes a mistake, one of us will always follow up with, 'It's okay!"
"It is not limited to doubles, but in a doubles match, it is important to be able to believe that you can win. For example, at figure skating competitions, there are often scenes shown on TV where coaches are talking to the skaters on their way to the rink. During these competitions, you'll see the coach cheer on their competitors; it's key to have a similar mindset when approaching a doubles game."
Tokyo Metropolitan Gymnasium, a sacred place for badminton competitions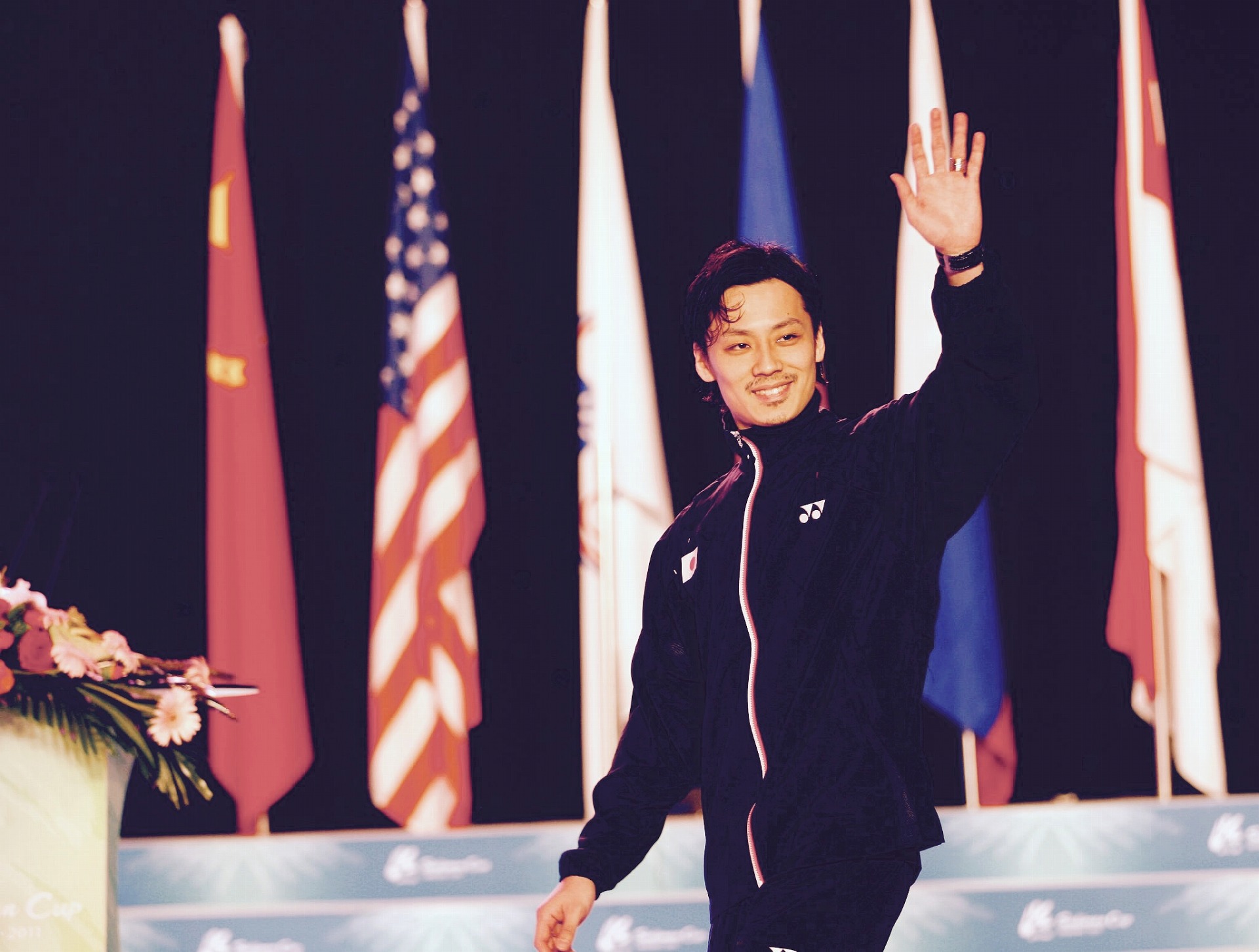 The Tokyo Metropolitan Gymnasium will be the venue for the World Badminton Championships 2022 held this August. For Ikeda it's especially important because it's where he ended his competitive career and held his retirement press conference in 2015.
Ikeda explains, The Tokyo Metropolitan Gymnasium "is a sacred place for Japanese badminton players and a stage of their dreams. I also placed in the top four in the men's doubles at the Yonex Open Japan in 2006, the 16th best finish for a Japanese men's doubles player. It's a place where they can prove their abilities."
"During my active career, I trained and competed to become the world's number one. What I think now is how important the process of what I learned before reaching the top is. I realize now that more than a medal, the process of continuing to challenge myself is the greatest asset I could have."
Enjoy "Cool" Summer in Tokyo with Food and Sky Sightseeing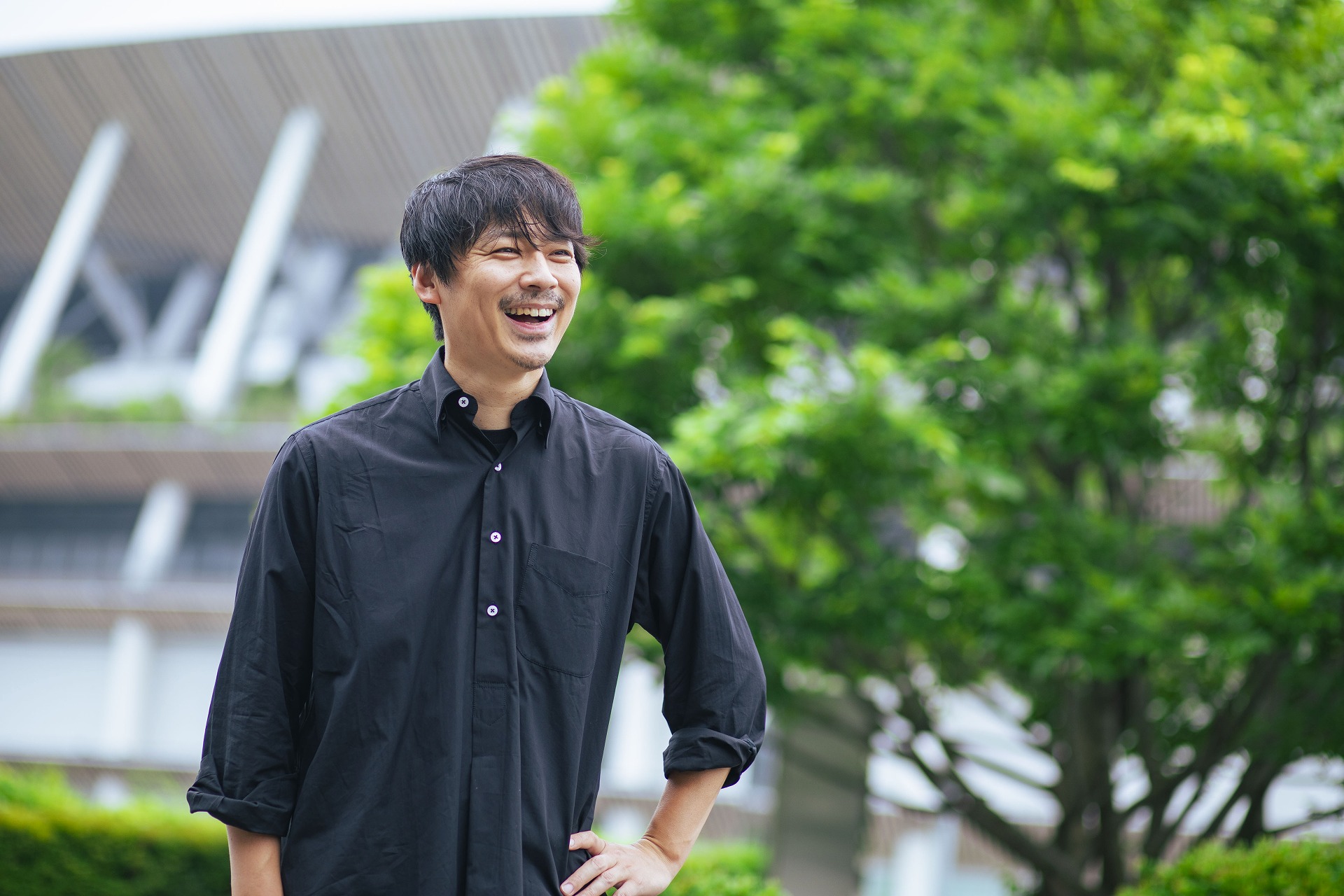 Ikeda, while also being an expert athlete, was involved in the planning of food and beverage provision at the athletes' village for the Tokyo 2020 Olympic and Paralympic Games.
In the athletes' village, competitors could also try Japanese cuisine and experience Japanese culture through food, which Ikeda thinks is important to the legacy of the nation. "Traditional Japanese food culture 'washoku'  has been registered as a UNESCO Intangible Cultural Heritage. I hope more people will enjoy the Japanese food following the 2020 games," he says.
SO what are the recommendations for those visiting for the World Badminton Championships?
"I would like to recommend my favorite "Hikarimono" sushi items, like kohada, mackerel, and horse mackerel. They are perfect for the hot summer season, as they are seasoned with vinegar and are very refreshing.
Ikeda also suggests you head to the TEMBO DECK of the Tokyo Skytree, "from the 634-meter-high observation decks rising in downtown Tokyo; you can see the entire Tokyo skyline, including the city center with its buildings and greenery, and the bay area. On a clear day, one can even see Mt. It is fun to look back on your activities from a bird's eye view and think, 'I walked around there yesterday, didn't I?"
<Profile>
IKEDA Shintaro
Born in 1980 in Fukuoka Prefecture, Japan, Shintaro started playing badminton at age 5. He won Japan's first medal at the 2007 World Championships in men's doubles, competed at the 2008 Beijing Olympics, and competed in the mixed doubles at the 2012 London Olympics.

He currently lives in Tokyo and Karuizawa and works as a consultant for a foreign-affiliated company. He is a member of the World Badminton Federation Athletes Commission.