Opened in September of 2019 as a modern, interactive, comprehensive homage to this ancient celebration of world-class athletes, The Japan Olympic Museum presents a worthwhile attraction for all sportspeople and sports fans alike. Almost equidistantly accessed from a trio of nearby JR Line and metro stations - Sendagaya, Shinanomachi, and Gaienmae - this splendid structure of steel and glass sits pleasantly on a corner lot adorned with pleasant greenery as well as a large Olympic Symbol momument, perfect for pictures.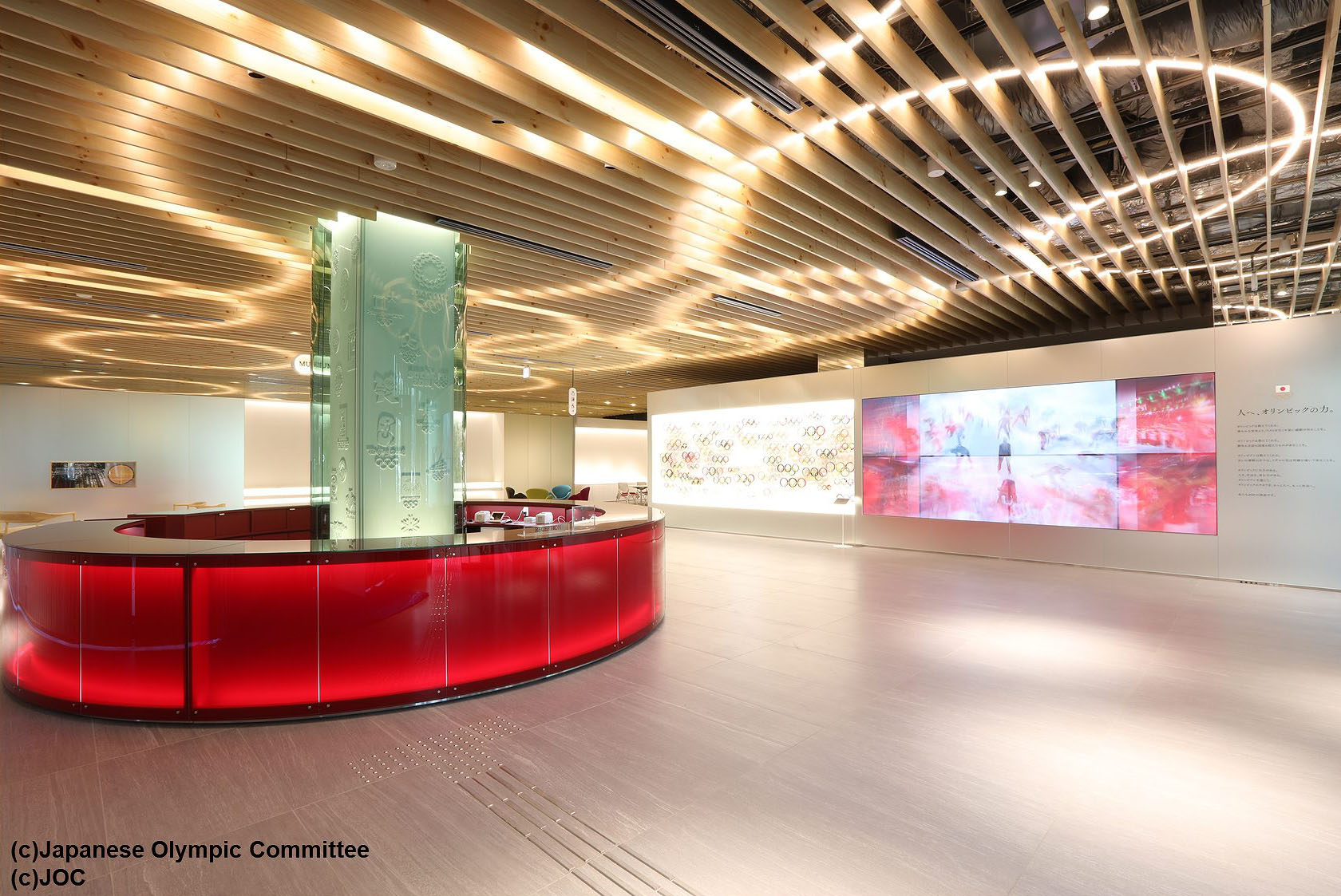 Once inside, a large red glossy circular reception desk – emblematic of the Japanese flag's "hi no maru" (circle of the sun) – awaits your admission fee and any questions. Immediately to the right, an immense video screen portrays various olympic feats while. An open ceiling, some six meters in height, lends the museum an airy, welcoming atmosphere, and – waiting just behind you – a set of marble-like steps and an elevator lead you to the second floor, to commence your immersive Olympic experience.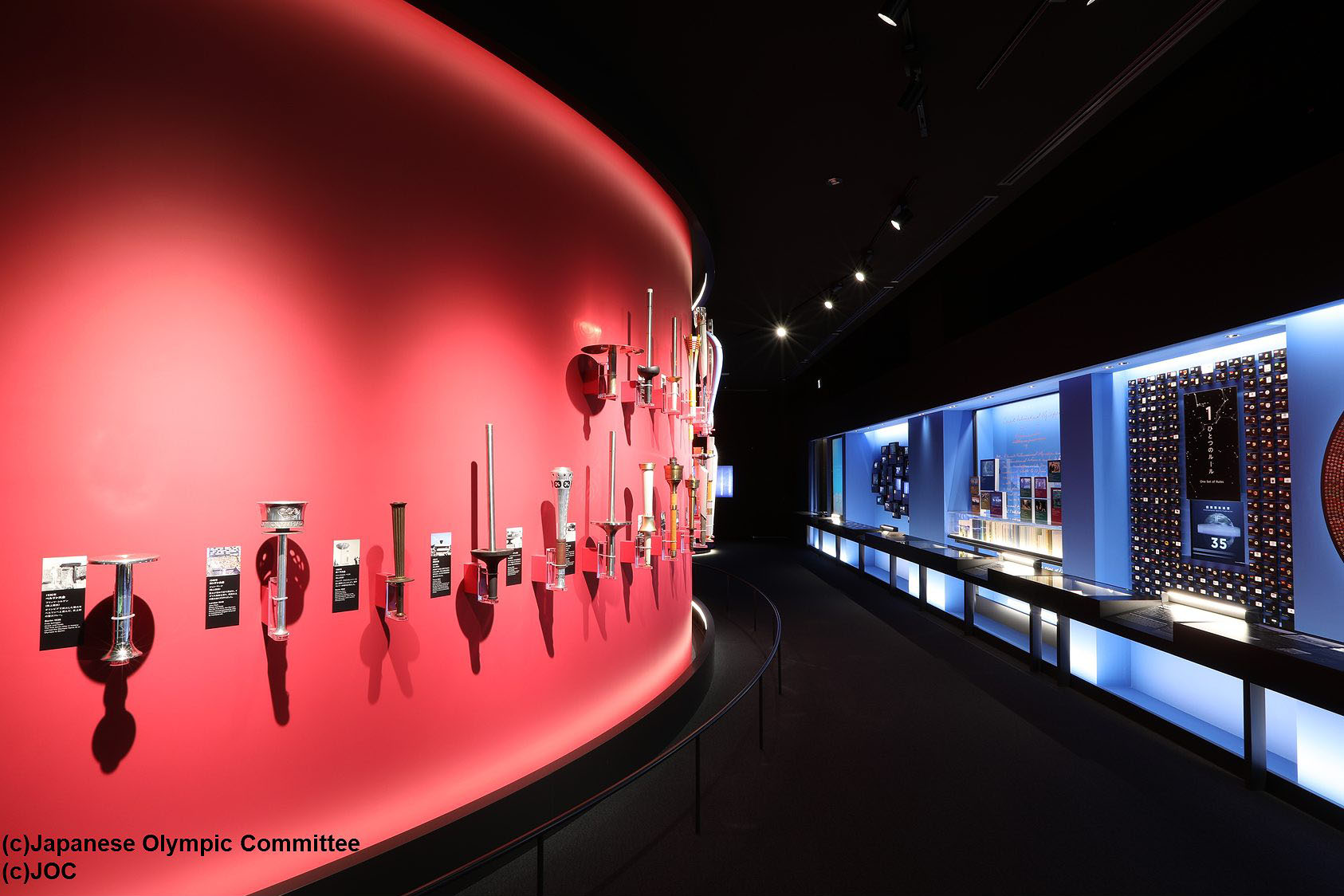 The second story of this elegant structure submerges one into dim lighting, casting an elegant glow of honor on every subject on display; such as photographs of the earliest founders of the modern-day Olympic games, as well as vintage Olympic flags. The most impressive display of them all may be a collection of replicas of twenty-five Olympic torches – spanning sixteen summer games as well as nine winter games – ornately spread out on a fashionably fiery towering red wall. Horizontal and vertical plastic cases beyond the aforementioned torches showcase other impressive collections, such as vintage tickets and various medals; from antique to modern models.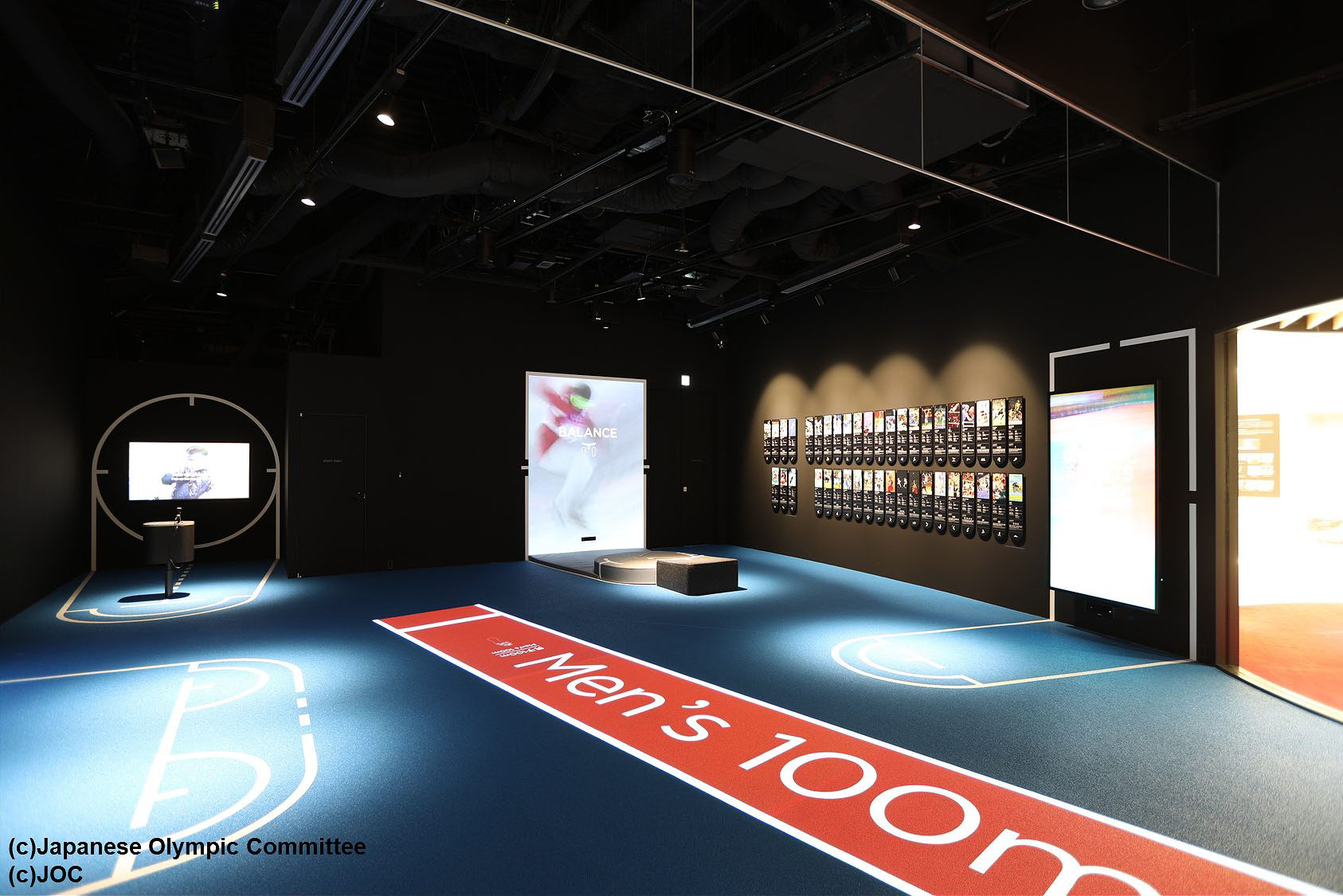 Deeper into the second floor, the experience becomes more interactive, as Tron-like scanners train you in to challenge physical activities of Olympians, such as the hitting targets, achieving perfect balance, synchronization, jumping, and weightlifting. Also, in the spirit of inclusion – which is so important, going forward – the museum pays deep respect to the Paralympics; with a wall panel explaining the foundation of the Japan Paralympic committee, and displaying historic artificial feet, and a wheelchair used in Paralympic Games.
The main floor also features a seating area with a mini library. Having completed the tour of the museum, the back of the reception desk features a gift shop, offering original products. Come get swept up in this never-ending passion, once the pandemic runs its course.