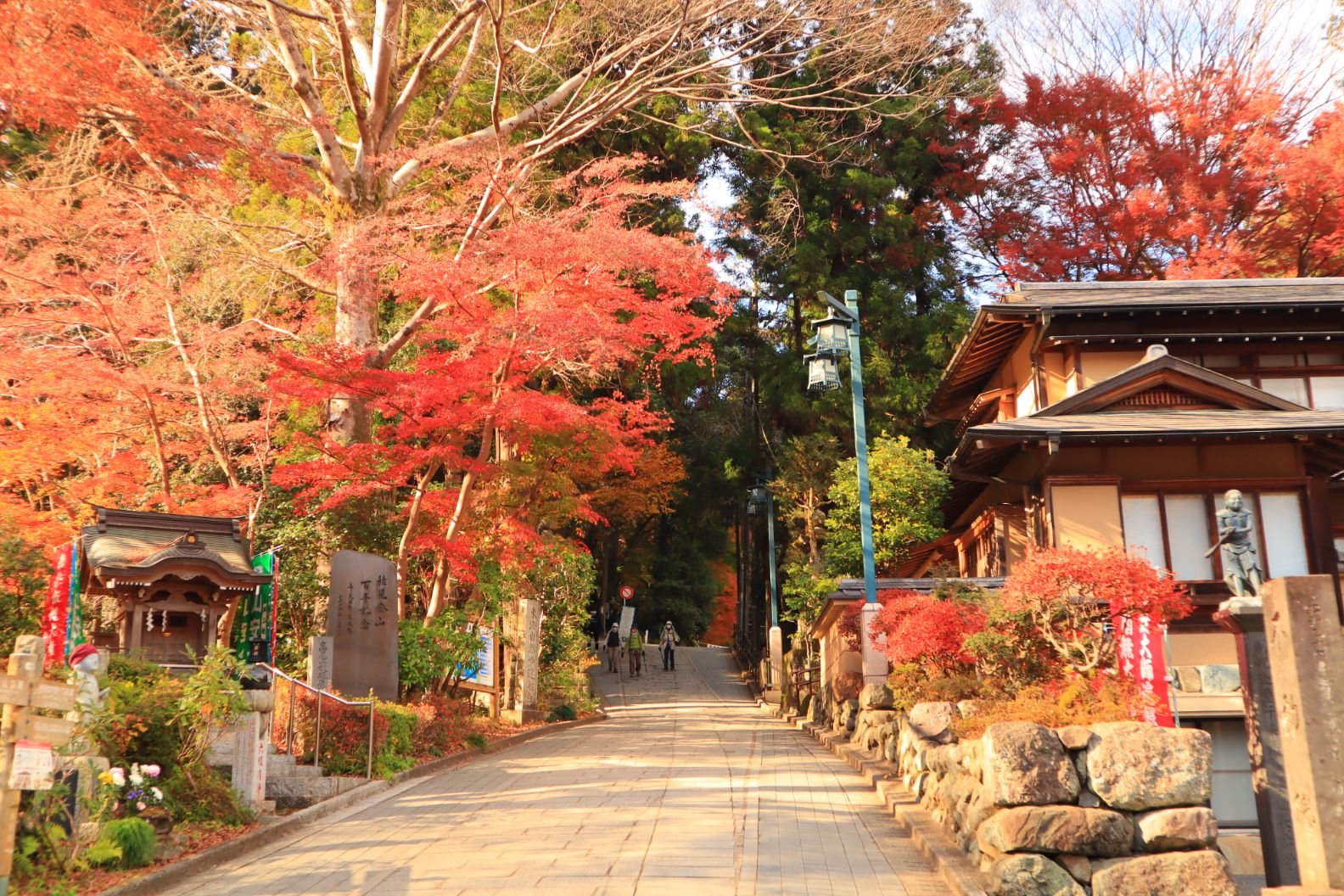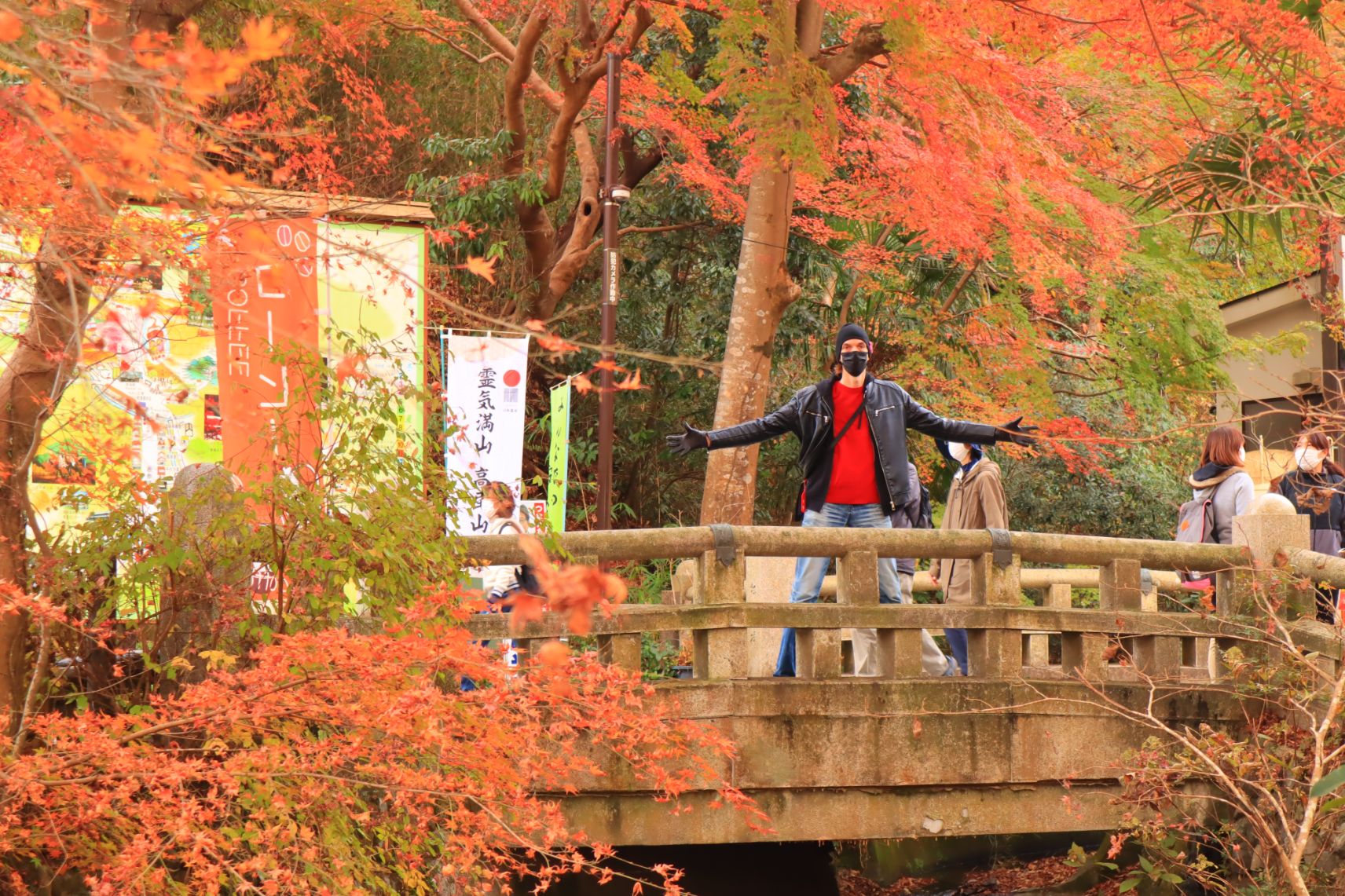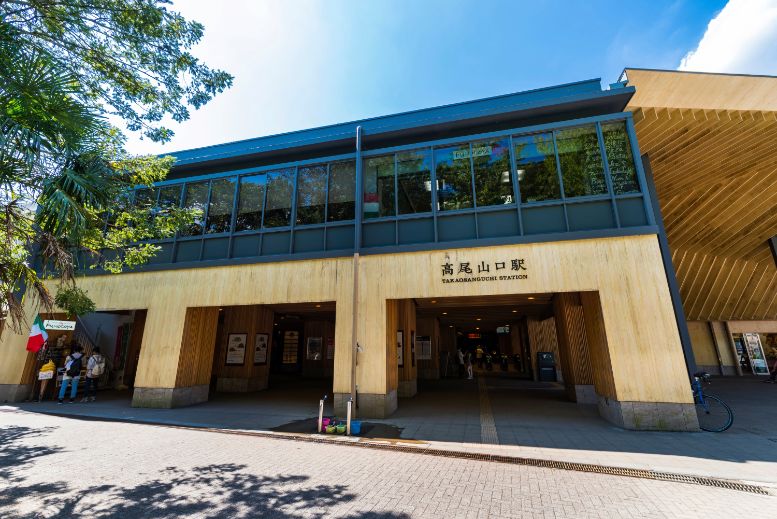 Spiritual Life Meets a Feat for Fitness - One Train Away from Shinjuku!
Easily Accessed from Central Tokyo and Easily Navigated to Boot!
Annually receiving roughly 2.6 million visitors, Mt. Takao holds the illustrious title of "Most Visited Mountain in the World"; having even received three stars in the Michelin Guide! The astonishing array of delights it offers - paired with its accessibility and scalability - make it the best choice for millions craving a proverbial breath of fresh air. The Keio line ferries you to Takaosanguchi Station - at the base of Mt. Takao - in less than an hour, from Shinjuku Station. Outside the only exit of the aforementioned station, a clearing featuring an array of traditional shops awaits your perusal, but it's probably best to save the shopping for when you've made your way back down the mountain; to avoid carrying excess weight.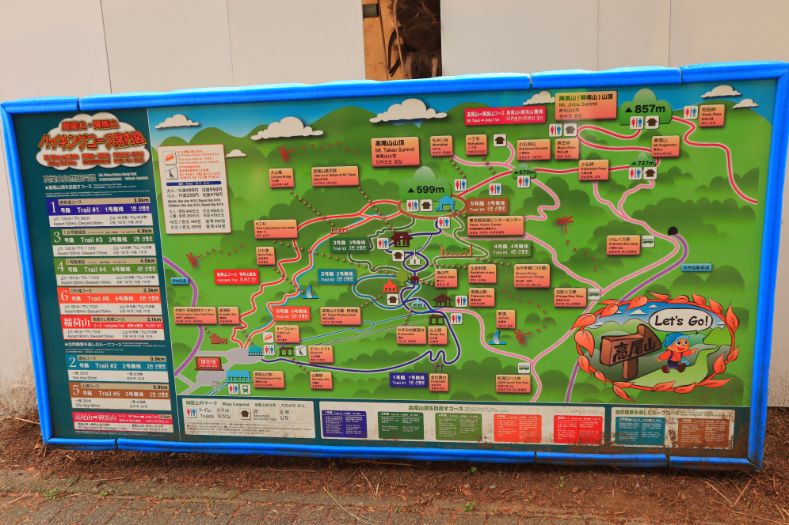 Navigating your way up the mountain proves as straightforward as the ride here. Although eight different courses may be taken on your journey toward the summit, all of them are clearly marked, there are color-coded maps at important junctures, and both a cable car and a lift may chauffeur you to the midway point. However, since we came here for some exercise, we forewent the shortcuts offered for convenience. Every stretch of the ascent on foot is paved in some manner, shape, or form. So, there is no risk of injury due to slipping. Almost anyone – of any age or capacity – may benefit from this hike.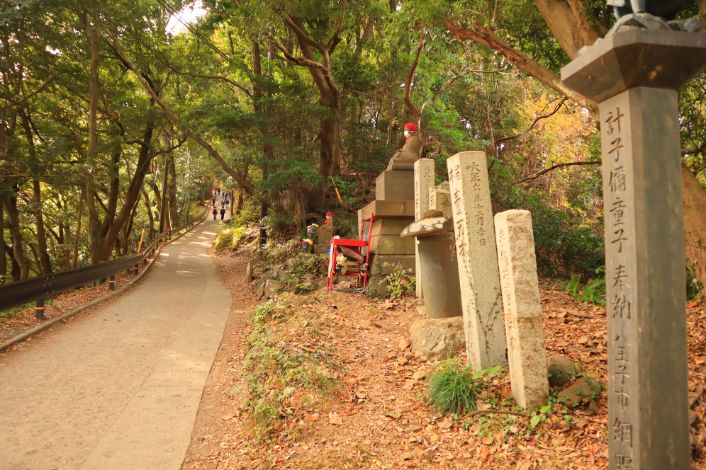 The first half of the journey literally proves to be the most challenging; not only because "one gets warmed up" or "one gets used to it," but the latter half of the hike spreads out more like a walk; with the trail possessing little incline. However, the first forty minutes of the hike finds its trails dotted with slopes that often hover between a thirty-to-forty-degree incline. Younger hikers will feel the pain sooner – and older ones will feel it later – but hiking slopes like these provides excellent cardio. This type of activity helps strengthen your core, while simultaneously building your gluteal muscles, quadriceps, hamstrings, hip muscles, and lower legs. And, given the fresh oxygen content of the mountain air, this is one of the best places in which you could hope to get such a workout.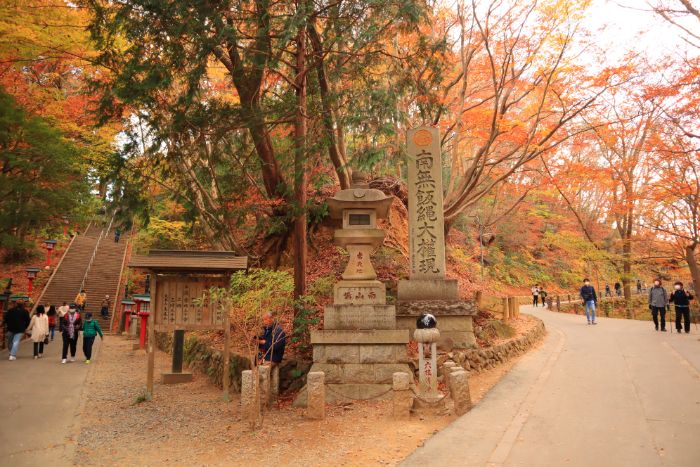 Many people of all ages passed us going both up and back down Mt. Takao, but – startlingly so – a surprising percentage of the hikers were quite advanced in their years. I was also surprised to be reminded of an unspoken kinship of hikers in Japan; when someone passes you, especially an elderly person, more often than not, they will make eye contact, and express a quick greeting, to which they appreciate a response. Preparing a quick "Konnichiwa" ("hello") for all those whose eyes meet yours is almost guaranteed to buy you a smile, and seems to provide energy for all those ploughing on. Speaking of energy, given that you'll probably be sweating and burning off calories in all kinds of weather, it's probably best to carry some lightweight snacks in a backpack; like granola or power bars. Being that hydration is equally important, packing water might seem smart, but quite a few faucets dispensing potable water may be found near public toilets throughout the hike. So, perhaps a refillable bottle would be your ideal option.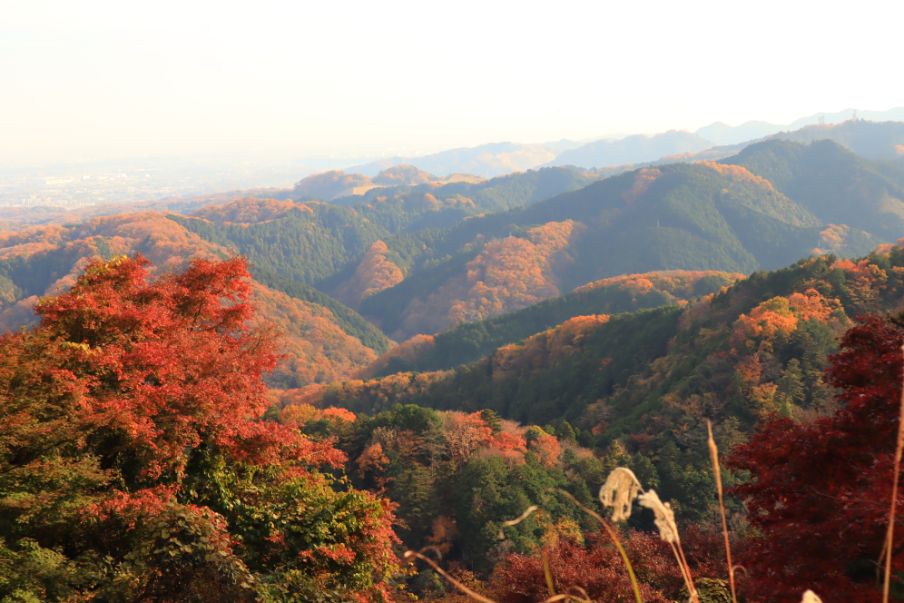 Climbing the face of Mt. Takao in autumn treated us to a stunning array of colored leaves on its deciduous trees. In Japanese, this autumnal shift in the hues of foliage is called "Koyo" and this mountain is one of the nation's favorite spots for observing this seasonal scenery. And, just as I contemplated this transition of seasons, the path itself began to level off into a flatter surface; par for the course on the rest of the way up.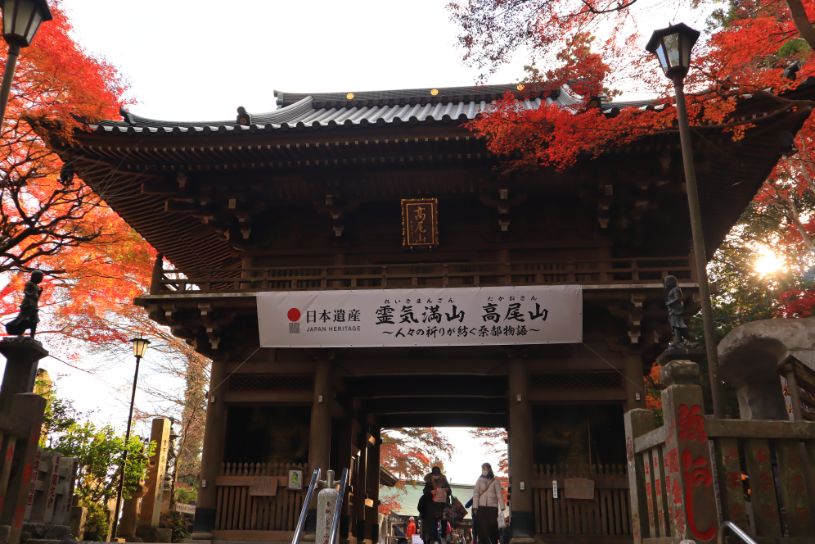 Temples and Shrines on the Mountainside
Beloved temples and shrines pepper many of Japan's most famous mountains. Climbing Mt. Takao provides a rare glimpse of antique alpine temples and shrines in exquisite natural settings. Also, paradoxically, here and there on this journey, clearings like mini towns feature eateries offering refreshments; a perfect immersion into Japanese culture of bygone days. Appropriately, Mt. Takao was the first location in Tokyo to be recognized as a Japan Heritage. Apart from acting as a cornucopia of natural diversity, this mountain has long been cherished for its great religious value; with the Japanese of bygone eras dubbing it "Spirit Mountain".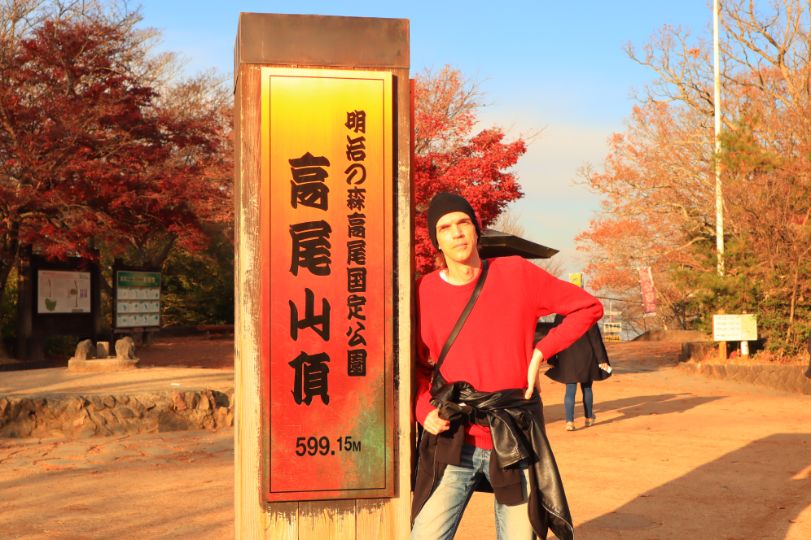 Reaching the summit felt a bit anticlimactic – after all the aforementioned stimulation – but the peerless views of Greater Tokyo, and a commemorative photo with a monument drew things to a nice close. A small restaurant in the middle of the clearing offered soba-noodle meals and some other fare, so if you work up an appetite and don't want to wait, this may be an ideal place to tuck in. There is also one last tap providing potable water, and another color-coded map with which to plan your descent.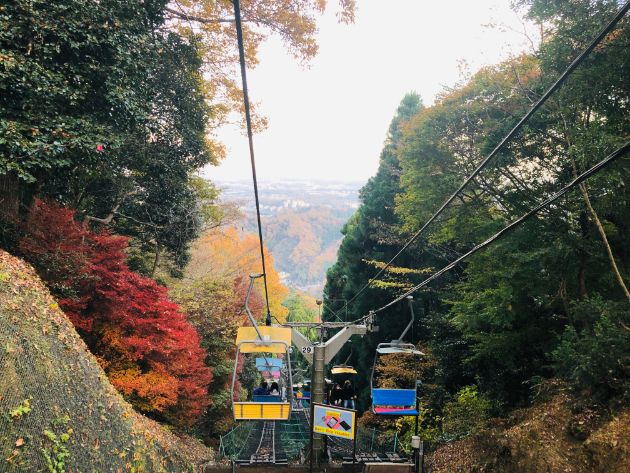 Opting for the Lift on the Way Down
Much as there were multiple routes available to descend, and one of them would have been inside an enclosed gondola, we opted for the lift, which proved to be the ideal choice. Being whisked along a ten-minute ride down the first half of the mountain, in the midst of the autumnal foliage, as local birds chirped and sang, provided an exhilarating ride. The colorful lift chairs whizzing by in bright primary colors provided additional wonder to a gorgeous video I took for social media. Taking the lift shortened our total descent time to only forty minutes; as opposed to the nearly two hours it might take you to walk the whole way down.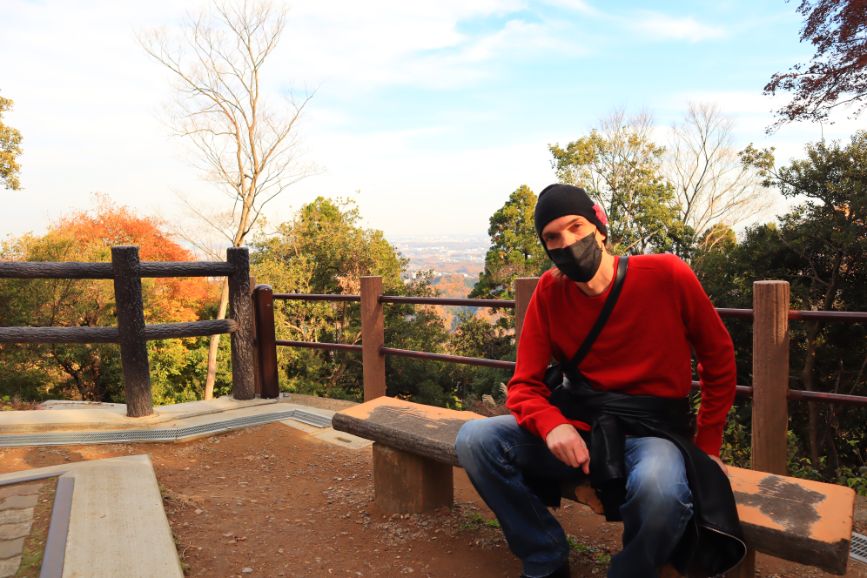 A Hike you can Tailor to Your Own Needs While Knee-Deep in Japanese Heritage
Being that Mt. Takao has well-paved paths and ample security measures at every turn, it provides an ideal hike that even beginners – and those of us who are physically handicapped- can enjoy in any season. Moreover, with the availability of cable cars and lifts available to take you halfway up, it's possible to enjoy this adventure rather quickly; should you only have a small window of free time available. Also, considering that mountainous communities provide different cultural contexts, one understands why millions of people choose to sample this side of Japan every year.