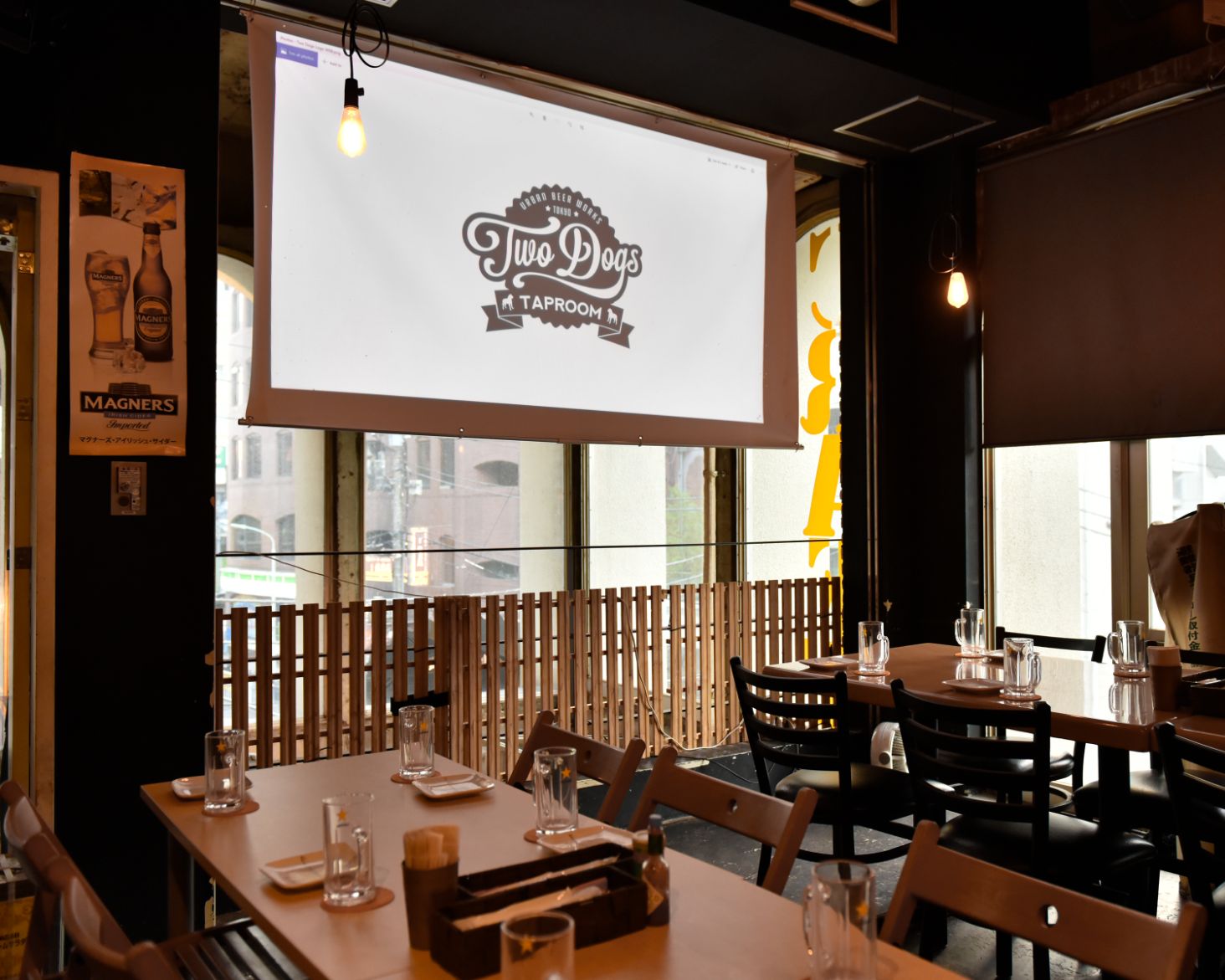 Home Away from Home
The two floors of the bar have a spacious feel, with particularly high ceilings on the first floor. Two Dogs Taproom regularly shows sports events, including American football, boxing, and UFC fights on the 120-inch TV on the first floor of the bar and 100-inch projector screen on the second floor. Keeping close to Verweyst's roots, the bar is known to show Seattle Seahawks and Mariners games. They also show football and rugby tournaments.
Throughout the year, there are special events, which particularly draw in American expats. There's Thanksgiving dinner, which includes turkey and all of the fixings, as well as Super Bowl parties—which happen on Monday morning in Japan!
Once the pandemic improves, Miyazaki says that he is looking forward to inviting even more overseas guests to Two Dogs Taproom. And as the serving staff all speak English, it's an easy place for people from around the world to visit and feel at home.
Miyazaki says that Two Dogs is perfect for people who are looking to mingle with other foreigners in an international environment, which will be even more dynamic in Japan once the Covid-19 situation improves. And he adds that the appeal of the bar is simple, when you get down to it:"We're a place where people can laugh, drink, have fun, and enjoy themselves."