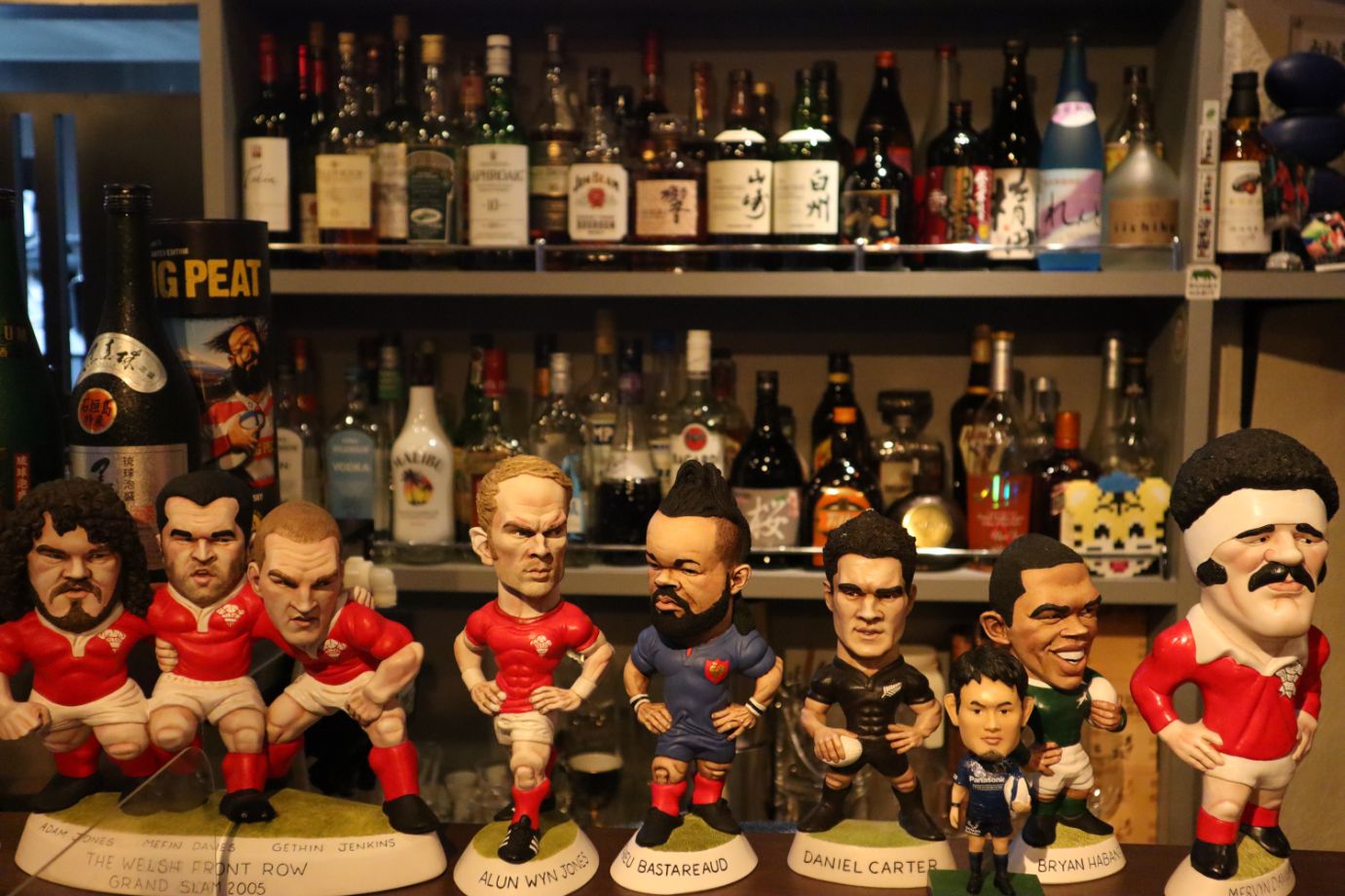 A Center for the Sport
As Takeuchi explained, the vast majority of his customers are rugby fans. But interestingly enough, about 60 percent are female. He added that, after Rugby World Cup 2019, younger people started to become more frequent at the bar, along with foreigners, who made up the majority of the customers during the international tournament.
He fondly recalls one moment that demonstrates the spirit that the No Side Club is known for:"One time, during the Rugby World Cup, the beer tap broke, and a fellow from Wales went to buy cases of beer, which he brought back for us to sell during the match!"
Another draw at the No Side Club is the fact that, before the pandemic, Japanese national team players could often be found at the bar, enjoying lively conversation with customers. Takeuchi is looking forward to welcoming them back, along with even more visitors from overseas, once the Covid-19 situation improves.
One of the things they'll also look forward to are their monthly talk shows, which feature rugby players who discuss the ins and outs of the game. They also hold regular events for new fans, at which a rugby journalist explains the rules of the game.
Throughout the year, they show all of the major rugby tournaments, as well as live matches. And for diehard fans who have been following the game for years, they have an extensive library of classic matches that can be queued up and played on the TVs.