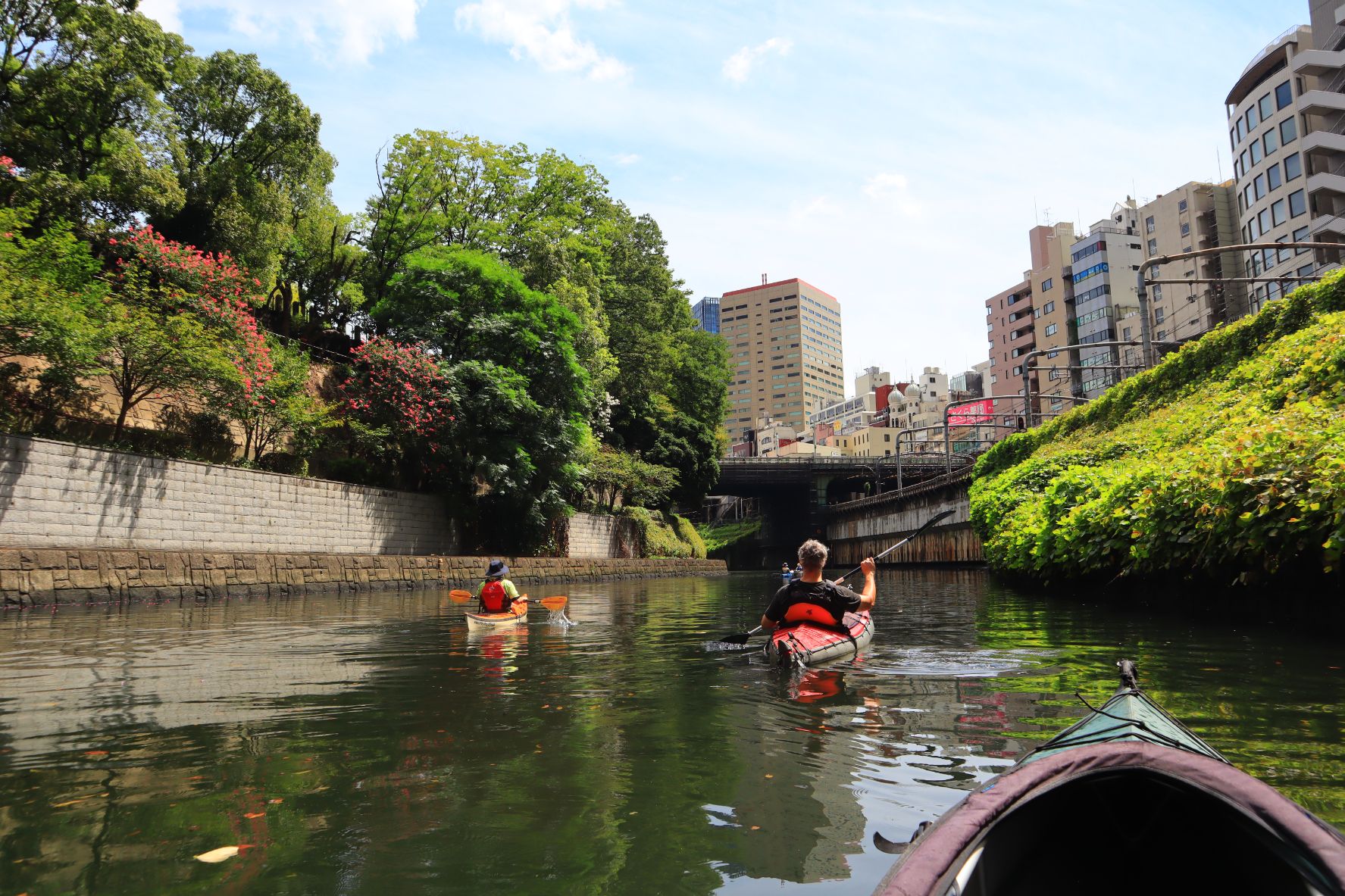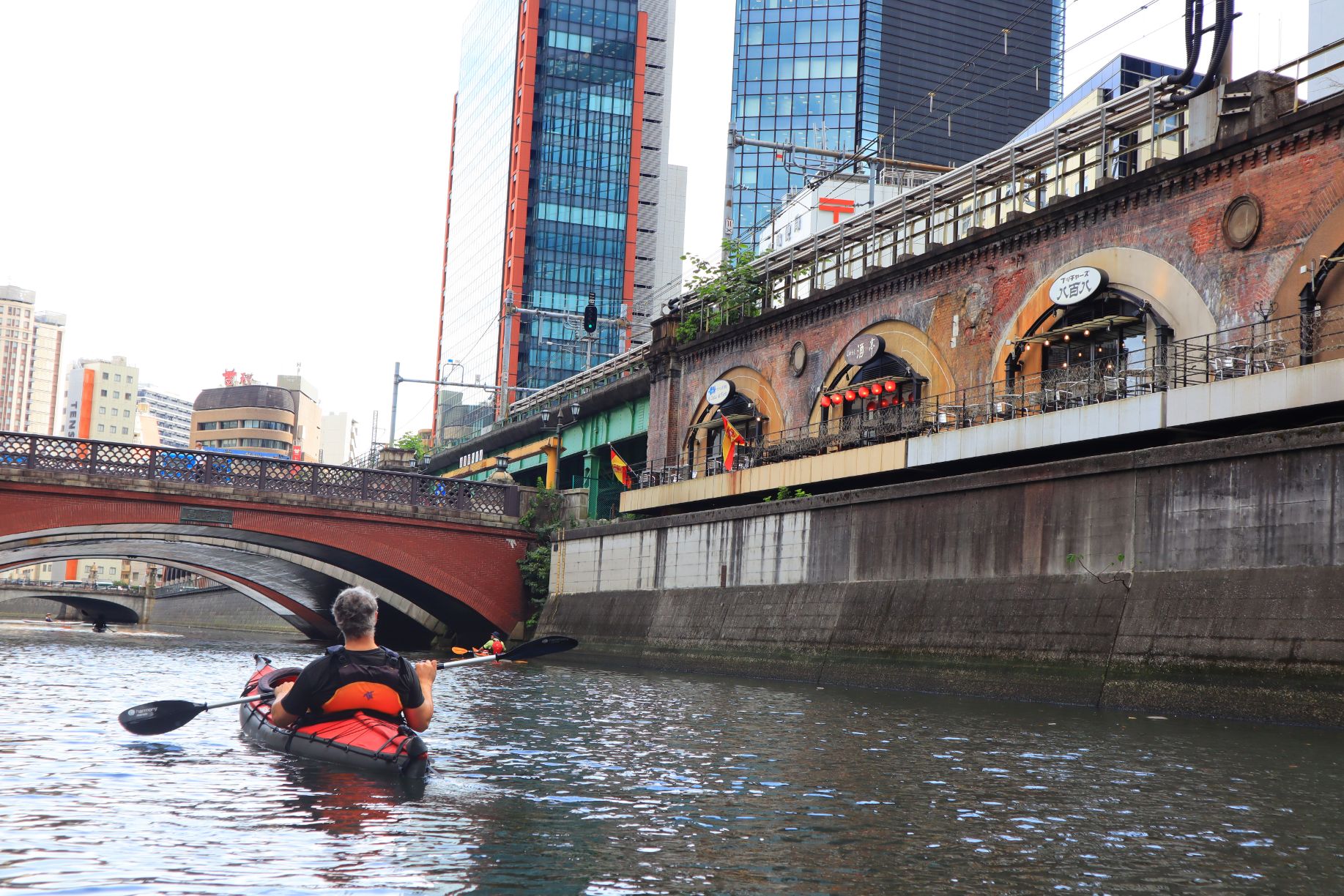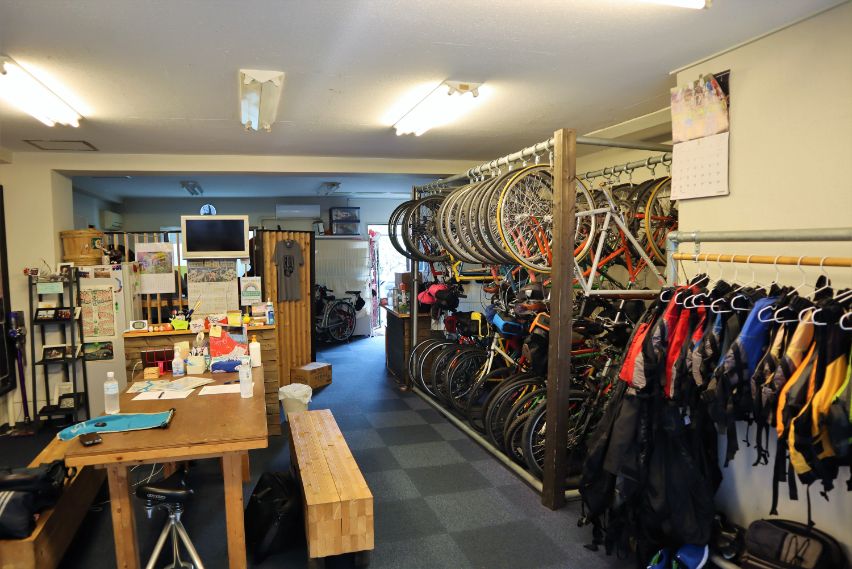 Kayaking in the city's waterways offers an unforgettable experience
As you make your way around downtown Tokyo, strolling past office buildings and Convenience Store, you're bound to cross a few bridges, and the rivers over which they span. In fact, the eastern part of Tokyo—much of which is known as shitamachi, or downtown—is run through with rivers, which played a major role for merchants during the Edo Period. Goods of all kinds used to flow on these waterways, but now they're usually just part of the scenery that Tokyoites tend to take for granted as they go about their days. It had certainly never crossed my mind to actually take a closer look at these urban rivers until I had the opportunity to try my hand at something truly unique: kayaking in the middle of Tokyo. Getting off at Kayabacho Station and making my way to Tokyo Great Tours, which conducts cycling, running and kayaking tours all around the city, I wasn't sure what to expect at first.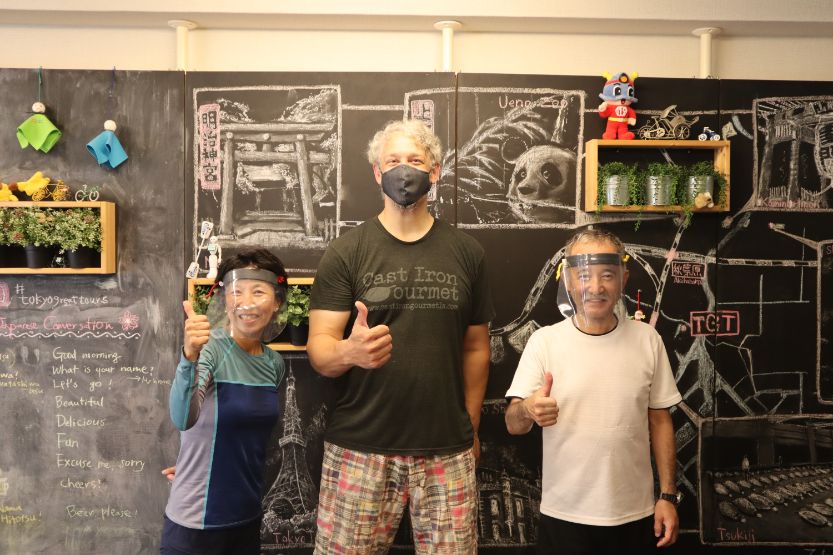 Warm Welcome
I was greeted by the friendly duo of Yukiko and Masa, who run many of the company's tours. Yukiko speaks very good English, and she showed me the route—which would run from small waterways all the way to the grand Sumida River—that we would be taking on our three-hour tour. After storing my valuables in their office, we headed to the back door. Tokyo Great Tours is conveniently located right on the bank of the Kamejima River.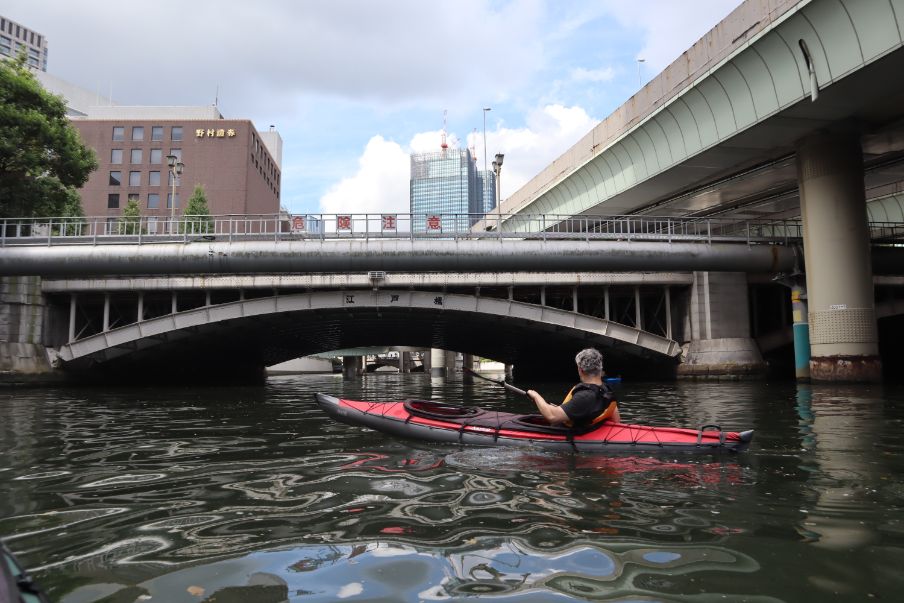 After stepping into my large kayak, which could take two people, I practiced paddling back and forth across the small river as I waited for the rest of our group to get into their vessels. I had done a little kayaking before, and I still remembered how to move the boat, but even for beginners, it doesn't take long before you're heading where you want. After a few minutes, we were ready to set off. We headed along the river, passing by the backs of office buildings and small bridges, sometimes to the bemusement of passers-by, who probably weren't expecting to see a group of Tokyo river kayakers on that late Friday morning. At one point, a pair of jet-skiers came from the opposite direction, taking care to slow down and not make the narrow river's water too choppy.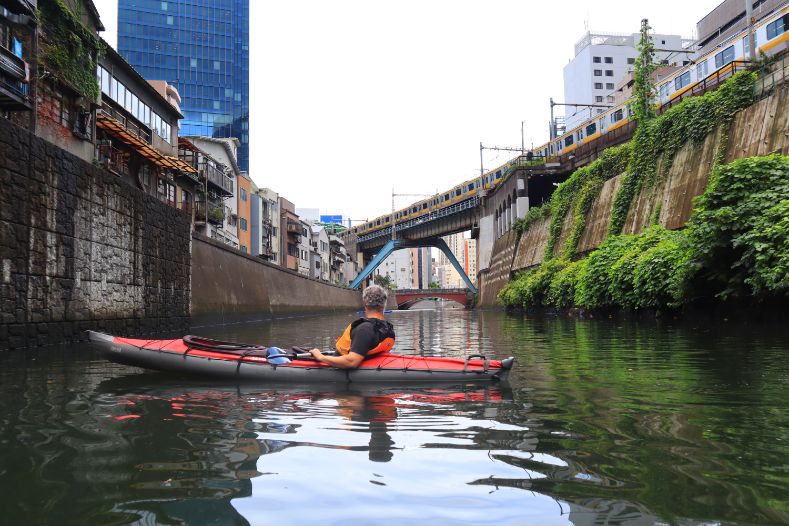 Branching Out
We eventually came to Nihonbashi River, and turned onto this larger waterway. Some of the bridges that we passed by now were more ornate and impressive, and Yukiko explained that this was one of the rivers used during the Edo Period to transport goods to and from the city. As we continued along, getting closer to Suidobashi, we could see trains such as the Chuo Line passing by overhead. We took a short break for water, a snack, and coffee and, as we rested, I couldn't help remarking to our guides, "I've lived around Tokyo for more than nine years, and I've never done anything like this!" Yukiko and Masa smiled, and I got the feeling that they had heard this from other participants too. Near Suidobashi, we noticed a few riverside restaurants and cafes, and some of the people sitting inside them waved at us, and one even took pictures. Occasionally, smaller boats would pass by, and those on board smiled friendly greetings. We had moved onto the even wider Kanda River at this point, which took us past Ochanomizu and Akihabara. As we gradually made our way towards the Sumida River, along the banks, we passed colorfully decorated yakatabune—the pleasure boats that cruise the Sumida River and other larger rivers in eastern Tokyo.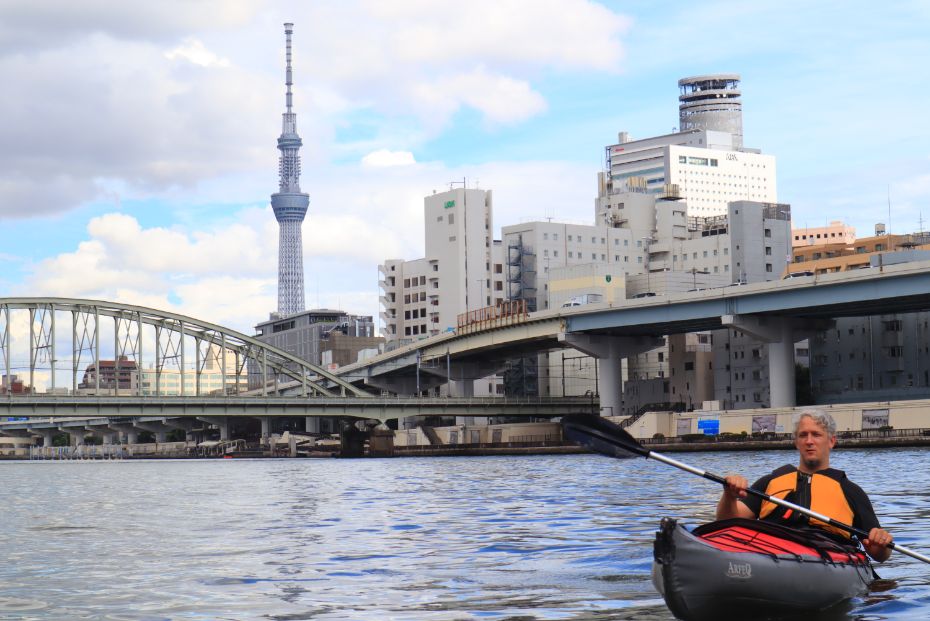 The Big One
Finally, we headed out onto the expansive Sumida River, which was for me the highlight of the tour. Being able to see Tokyo Skytree and the iconic Asahi Building, as well as the impressive array of bridges that crossed the river, from the water level was an amazing experience. It was also a great workout! Compared to the other, smaller rivers, there are many more waves and chop in the Sumida River, and coupled with the wind that would sometimes blow under the bridges, it became a bit of a challenge to get my kayak going the way I wanted it to. But it didn't matter: I was having a blast.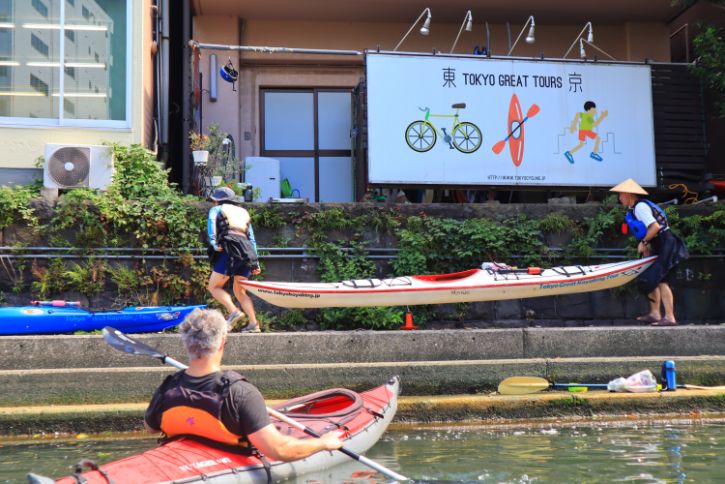 After we had passed under about five bridges, we turned off the Sumida River, and in a surprisingly short amount of time, we were back at the Kamejima River and the back door of Tokyo Great Tours. As I got out of my kayak and stretched my legs, I thought about the events of the past three hours. It was an experience that very few people get to have in Tokyo, but owe it to themselves to try. I'm already thinking about my next tour.